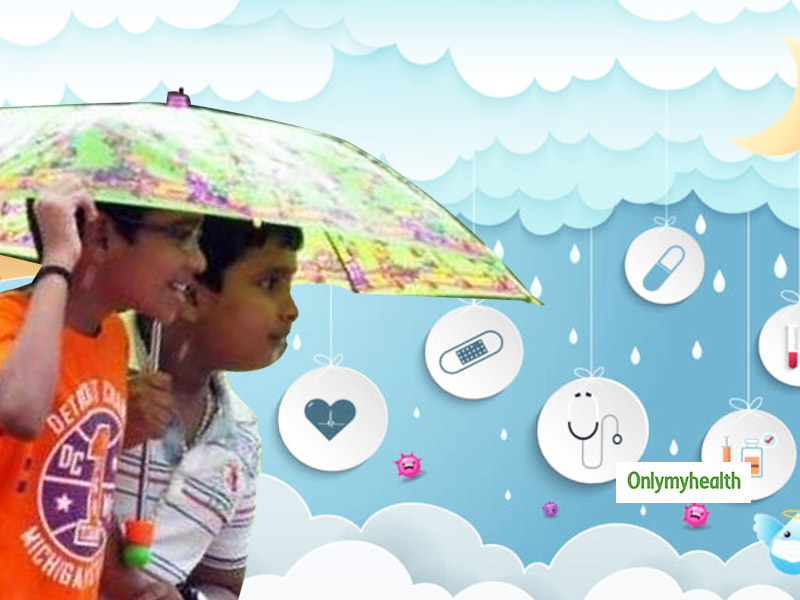 It is an undeniable fact that staying in a country like ours tends to make everyone eagerly wait for the monsoons to arrive. We look forward to the moment when the first showers start to mark their presence in the weather maps. For many new parents, this might be the early monsoon for your baby, and if he or she falls under the suitable age group, the experience of enjoying the rain might bring massive happiness to your little one. Simultaneously upholding the health of your baby during the rains can be a tricky affair for parents. We are all aware of the fact that monsoons tag along with themselves uninvited guests in the form of disease-spreading microbes and mosquitoes that tend to become ubiquitous with the onset of the rainy season. Hence childcare during monsoons needs to be stepped up a notch in such cases.
Below mentioned are a couple of steps that will assist mothers in ensuring that their munchkin is rain-checked during the monsoons:
Optimum Hygiene: Maintaining proper hygiene levels for yourself, your baby, and your home are of the most considerable significance. It would be best if you gave your home a deep clean before the monsoon begins especially in mosquito-infested areas. Parents must keep infants covered and should make use of mosquito nets, particularly during the evenings. The rise in humidity can make one feel cold and hot at the same time, always pick thicker, dry apparels that are breathable and ensure babies are diaper-free as much as possible or consider changing them more frequently. Always be attentive for symptoms that may indicate that your child may have a fever or is sneezing, coughing, or shows indications of uneasiness.
Also Read: Can COVID-19 Cause Deafness? Senior ENT Specialist Answers
Nip the contagions in the bud: Body pain, sneezing, fever, and so on are typical symptoms of a particular monsoon-induced disease and could even direct the start of viral infections in children. The fittest kind of safeguard you can lend yourself and your little one against the various sicknesses and germs is getting up-to-date on your vaccinations. It is recommended to check if any new vaccines might be pertinent to your children like pneumococcal, typhoid, flu and hepatitis A vaccine but also understand not only booster shots before the arrival of rains. These will significantly facilitate in boosting the child's defence system against these bacteria.
Read: Is Your Child Suffering From Chronic Constipation? Here's Why and How You Can Prevent It
Keep mosquitoes at bay from yourself and the baby: The mosquito bites can be quite throbbing for the baby and may leave red distensions in various areas on the body. You must consider opting for a suitable mosquito net for your baby's crib so that he sleeps without trouble. Always make sure you are making your baby wear completely-covered clothes during the rains. If you have a mosquito repellent composed of natural ingredients that is suitable for the baby's skin, you can consider applying that as well.
Ensure you are making your child regularly changing nappies or go nappy-free: Not periodically changing the wet nappies could make your child contract a cold, or he or she might end up having diaper rash, or turn into a breeding ground for harmful bacteria. Parents must consider checking the nappy more often than before and must change it instantly, or the best option is to let your child be nappy-free for a while.
(Medically reviewed by Dr. Atish Laddad, Founder & Director at Docterz)
Read more articles on Children's Health