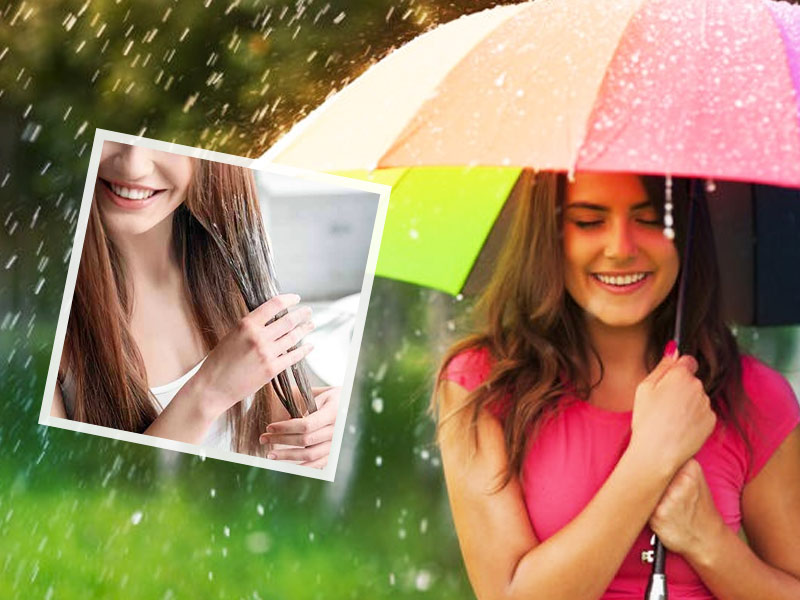 While you might be longing for the monsoon to come so that you can dance in the rain, this is probably the last thing your hair would wish for! Rain makes hair oily and frizzy that can cause many hair problems including dandruff, hair fall, scalp infection, to name but a few. Many people avoid going out in the rain because of this particular reason. However, you can enjoy the rain without compromising your hair by practising some simple measures. Apart from cleansing and conditioning hair immediately after they are wet in the rain, using nourishing hair masks is also important. This is just to pamper your tresses and prepare them for the rainy season.
Gram Flour(Besan) and Neem Hair Pack
Gram flour has amazing cleansing properties and neem is a potent antibacterial ingredient. Together, these would keep your hair clean and prevent them from common monsoon infections.
In a bowl, add 2 teaspoons of besan and an equal amount of neem powder.
Either add curd or water to make a smooth paste.
Keep it for 30-40 minutes.
Wash it off and then use a mild shampoo to get rid of the unlikely smell.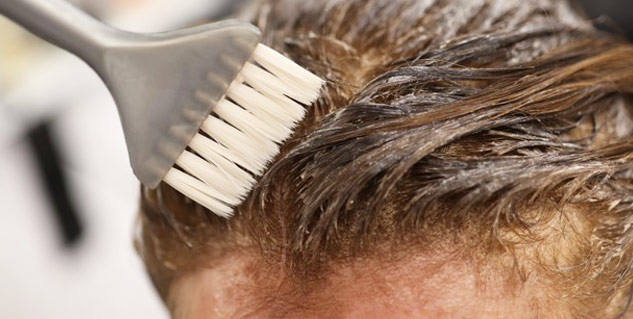 Milk and Honey
The second hair mask we have is milk and honey hair mask. This is one of the easiest hair masks to prepare and works great on your hair especially if you have dull and frizzy hair. Milk has both cleansing and conditioning properties, whereas, honey is an antibacterial, antifungal ingredient that keeps your hair safe from infections. Here is how to make this mask:
In a bowl, add 3 teaspoons of honey and 4 teaspoons of milk.
You can add neem powder to this to make it more effective.
Mask your hair and scalp with this homemade hair mask.
Keep it for 30-40 minutes and then wash it off.
If required, shampoo with a gentle shampoo.
Curd, mustard oil and lemon juice
All three of these components are individually great for your hair and combining them only helps in enhancing their properties. Curd is a great hair cleanser that also balances the pH level of the scalp. Lemon juice kills bacteria and mustard oil nourishes hair follicles to strengthen the roots of your hair. This helps in reviving damaged and unhealthy hair.
In a bowl, mix 2 teaspoons of curd, 1 teaspoon of lemon juice and 2 teaspoons of mustard oil.
Make a smooth paste by mixing these.
Apply this hair mask on your tresses and scalp.
Wash it off after 30 minutes with lukewarm water to eliminate excess oil from your hair.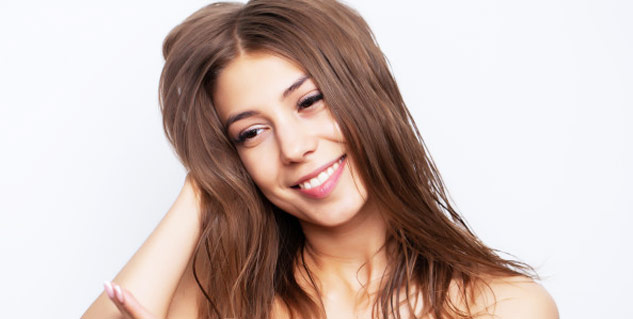 Banana and mayonnaise hair mask
If you are troubled with frizzy hair you must make and use this hair mask. This helps in taming hair and bringing back its lost shine and softness. Mayonnaise has essential fatty acids that allow hair to become frizz-free and soft. Banana, on the other hand, offers great moisturisation to hair as it contains certain enzymes that nourish your hair & scalp.
In a bowl, mash a ripe banana and add a teaspoon of mayonnaise to it.
Mix them well to make a smooth paste.
Apply this hair mask on your scalp and wash it off after 15-20 minutes with lukewarm water.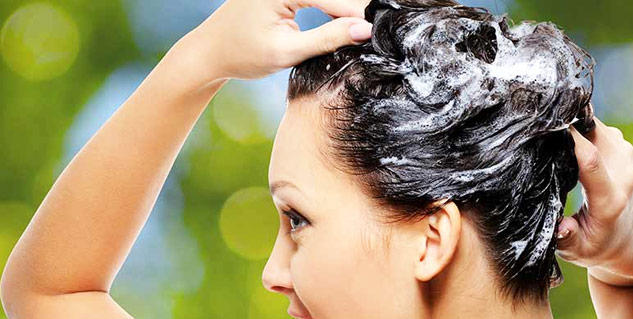 Honey and Vinegar hair mask
To treat your straight hair and prevent them from damaging in the monsoon, make this mask.
Mix two teaspoons of honey to one teaspoon of vinegar and make a paste.
Apply this on your hair and keep to for 20 minutes,
Wash your hair and use a mild shampoo to get rid of excess honey and vinegar.
These are five amazing hair masks that can help your hair survive through the rainy season. You can even mix different ingredients for some more great results.
Read More Articles in Hair Care