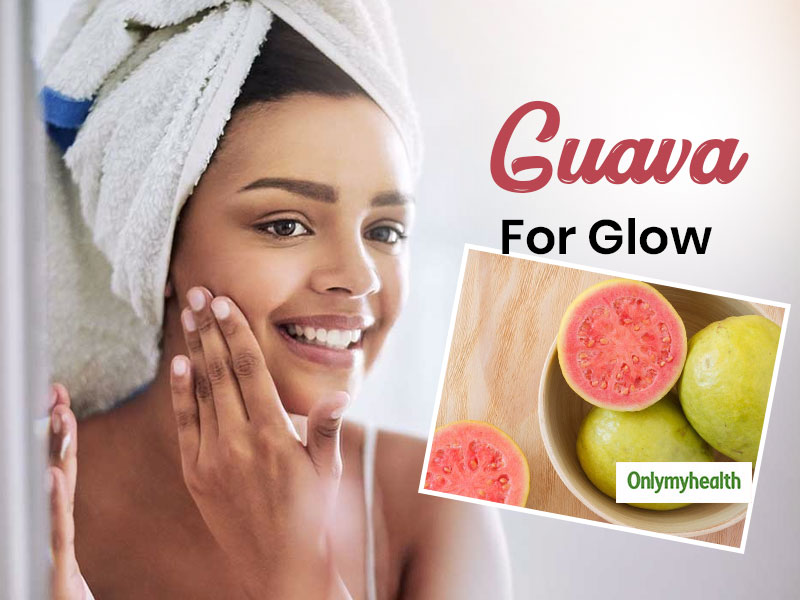 Fruit face packs can do wonders on your skin. After papaya and strawberry face pack, guava face pack is the latest on the block. The parts of guava tree be it fruit, leaves or stem are notable for health treatments. This is one of the common fruit that you can easily find in plains as well as mountains throughout the year. It is a powerhouse of essential vitamins and minerals which can secure your health in multiple ways.
Have you ever heard of a guava face pack? This newest finding can bring back the lost glow on your face. Guava contains vitamin C, A and B which are all essential for your skin. Using guava in your face pack can relieve various skin problems such as acne, skin brightening, tan removal, to name but a few. In this article, we will tell you some homemade guava face packs for your skin.
Skin brightening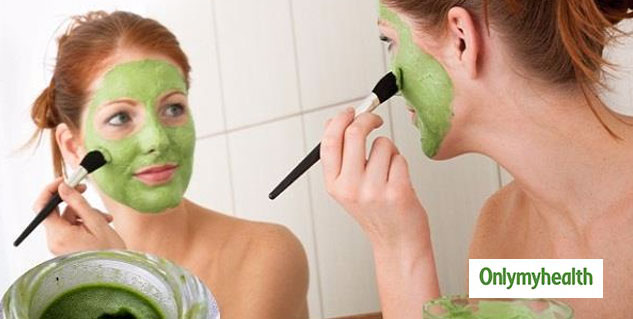 Guava is high in antioxidants which can brighten your skin tone. If you are tired of seeing your dull and uneven-toned skin, try this skin-brightening guava face pack.
Ingredients:
Method:
Peel a guava fruit.
Put the peels in a blender to form a thick paste.
Transfer the paste in a bowl and add one teaspoon honey to it. Mix well.
Apply this pack on your face and keep it for 15-20 minutes or until it dries.
Wash your face with lukewarm water and wipe with a clean towel.
Do this weekly and you'll see the results in a few weeks.
Also Read: DIY Papaya For Skin Care At Home: Here Are Top 5 Benefits
Dry and flaky skin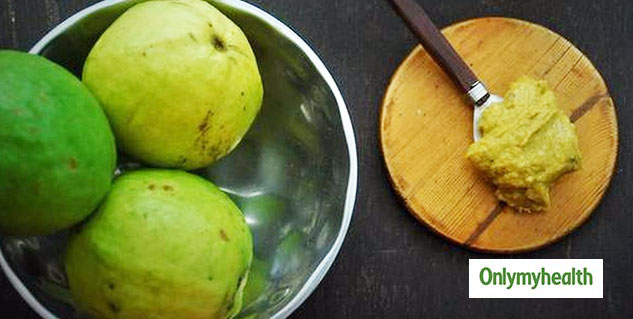 Guava contains a lot of water which helps in boosting hydration of the skin bringing back a soft and supple glow.
Ingredients:
Guava- 1/2
Oatmeal- 1 tablespoon
Honey- 1 tablespoon
Egg yolk- 1
Method:
Grave half guava and sieve the seeds.
Add powdered oatmeal to the grated guava and give it a good mix.
Now add honey and egg yolk to the guava blend and mix well.
Apply this on your face and keep it for 15-20 minutes or until it is dried.
Now wash your face with normal water and wipe with a clean cotton towel.
To get rid of dryness, use this face pack twice in a week.
Acne and pimple scars
Reduce the visible scars and spots with guava face pack. Mask your face with this twice every week to see the spots fading restoring the natural charm.
Ingredients:
Guava- 1
Lemon juice- 1 teaspoon
Honey- 1 teaspoon
Method:
Grate a guava and take out its juice by squeezing the grated fruit.
Transfer the guava juice in a bowl and add lemon juice, honey to it to form a paste.
Apply this face pack on your face. Let it dry and then wash it off with normal water.
Also Read: Get Rid Of All Your Skin Problems With Radish Face Pack
For radiant glow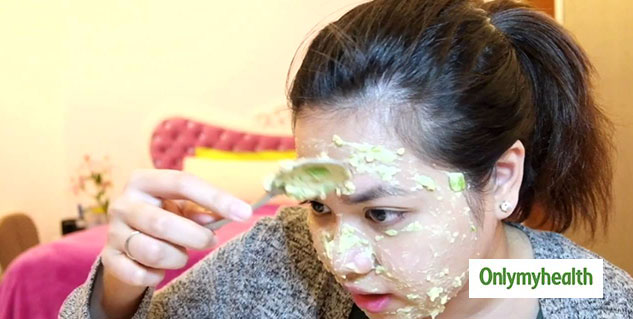 Rejuvenate and revitalize your skin by providing the required nutrition with guava face pack.
Ingredients:
Method:
Cut one guava in pieces and put it in a blender. Pour a little water and blend.
Get a thick consistency of the paste to apply on your face.
Keep this mask for 15 minutes and then wash it with normal water.
Read more articles on Skin Care