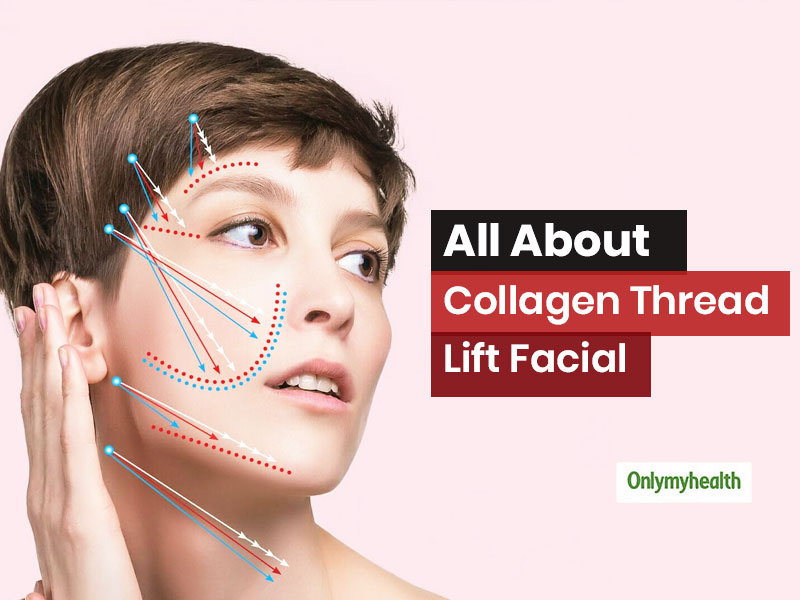 There is always a demand for new and more effective treatments in the beauty industry, especially for those who are incredibly conscious of their looks. A new treatment on the block is a collagen thread lift. If you come across such a thing, then you should know that such facials contain copper peptides, which is considered essential for many body functions. These are small molecules, which can enter the skin with the help of collagen thread lift facials and can heal the tired facial tissues. This makes the skin look softer, firmer and fresher. Copper has been in use in the medical fraternity for its several benefits on health. Also, copper has powerful biocidal properties, which helps in repairing the body tissues. This property of copper makes copper an active material for skin improvement.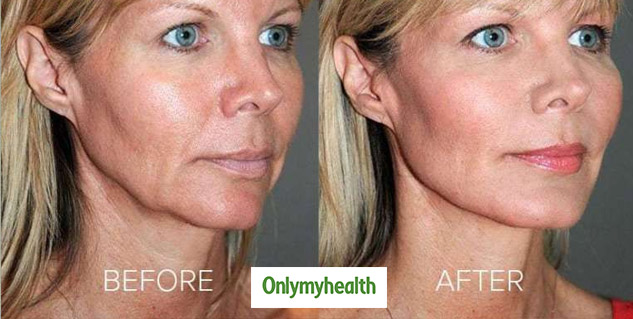 Copper For Skin & Hair
The human peptide (glycyl-L-histidyl-L-lysine), which repairs skin tissue in the human body, also can bind small particles of copper. But gradually its quantity decreases in the plasma. Taking care of this, copper peptides are used in skin and hair products today. Its use usually removes thick lines and wrinkles under the face, forehead, eyes, like Botox treatment, and also gets rid of unwanted facial spots.
Also Read: Dermaplaning: All You Need To Know About This Beauty Procedure
Wondering how it works? This is how you can do a collagen thread lift facial at home: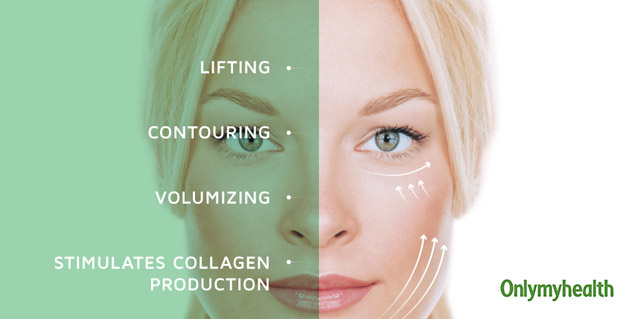 In this facial, the skin is cleansed initially with a collagen cleanser to clean the skin, remove excess oil and makeup.
The next step involves the use of a collagen scrub to remove black and whiteheads and dead skin.
Massaging the face with collagen cream for 12 to 15 minutes makes the skin repair naturally. Once done, clean the face with wet cotton after you have applied the collagen pack for 15-10 minutes. This gives a glow to your skin immediately.
Once the face is clear, a collagen serum is sprayed evenly on the face, and copper threads are placed on the skin.
These threads are placed on the forehead, the laugh lines on both sides of the lips, and the chin. Ultrasonic rays are then applied to these threads, allowing it to penetrate deep inside the skin.
No product of any kind is applied to these threads for the next 24 hours. With this, copper peptides go inside the skin and start their work just like it happen with like botox.
You Can Get The Collagen Thread Lift Facial If:
People of all age groups (preferably 20 years and above) can get the collagen facial done.
Those who have wrinkles around their forehead should go in for these facials.
You are about to get married and want an extra glowing skin for the special day.
If you have dry skin as this facial helps in maintaining the moisture in the skin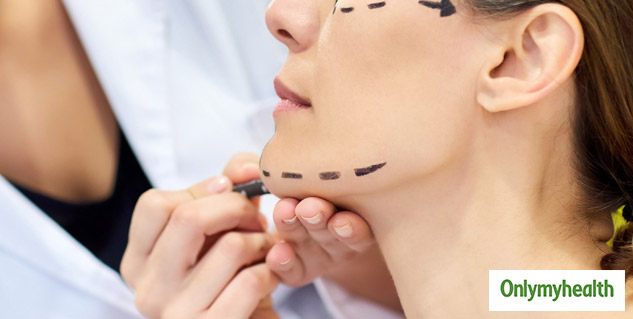 Also Read: Medi-Facials: Learn How Doctors Turn Your Beauty Guides With This Technique
Moreover, before getting anything done, one should know that each skin is different, and it may be possible that certain things may not suit everyone. It is always advisable to first go for a patch skin test before finally deciding to go for this facial. It is best to be conscious than to regret later.
Read more articles on Fashion & Beauty