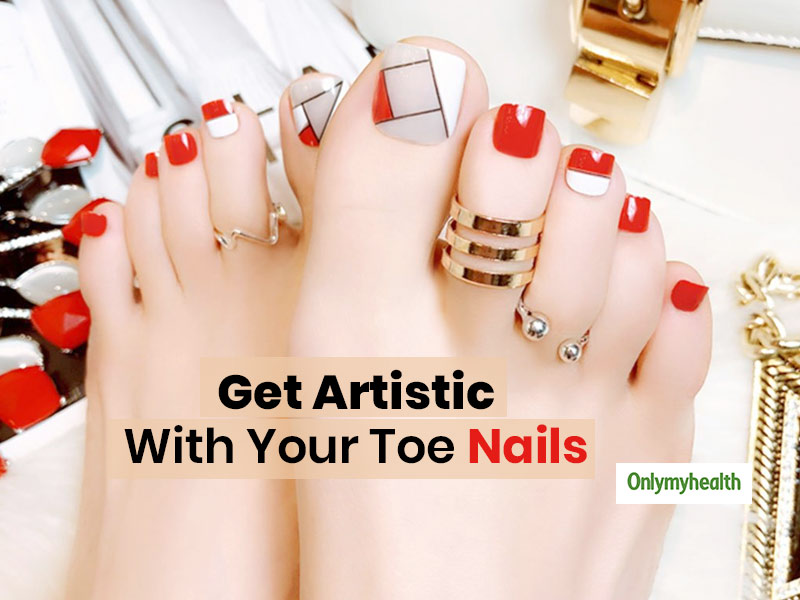 When it comes to the beauty of the feet, nail art in addition to pedicure enhances the beauty of your feet. It seems that nail art is now ruling the world of beauty and fashion. From ramp models to international movie stars and even school-college going girls, they are loving nail art. Well why not, after all, this is a great way to make your hands and feet look more beautiful. Nowadays, no one wants to be behind which is quite evident with the evolution of fashion dressing. If you wish to try this nail art, here are some latest designs to look out for.
Polka Dot Toe Nail Art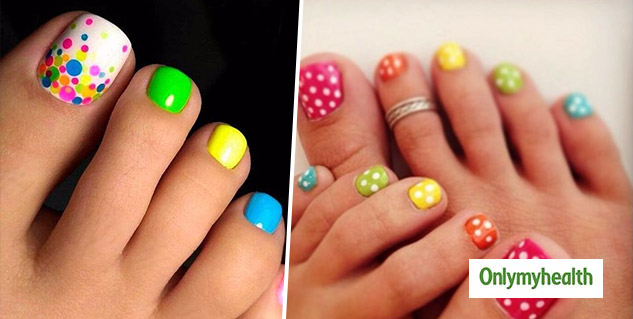 Polka Dot Toe Nail Art has simple polka dots made on the toes, which are easy to make and look beautiful. This gives your feet a vintage look. To create this look, you apply a base coat with your favorite nail paint and then place a dot with another nail paint that matches that color. You can also make dots using a dotting tool or a toothpick. When this design dries, you can apply a transparent nail color coat. You can play with polka dots on your nails in different ways, like the picture given here.
Also Read: Remove Gel Nails At Home Without Damaging The Nails With These Simple Home Remedies
Half Moon Design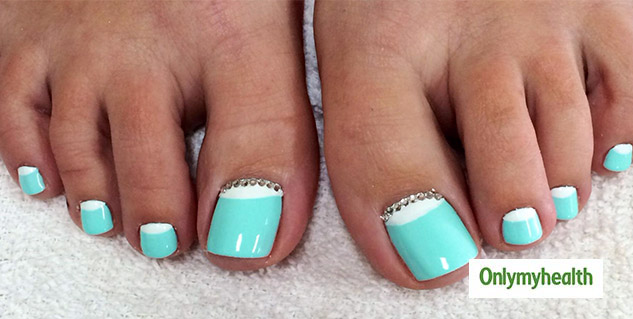 Half Moon Toe Nail Art is a very simple and sober looking nail art. You can apply a contrasting nail paint with a monochrome nail polish or a matching nail color of your choice. In this, you have to give a half-moon shape to your nails like the picture given, which can be easily applied to wet nail polish. For this, make half a moon on your toe and you can fill different colors on the rest of the fingers. It depends on your choice.
Stamping On Toe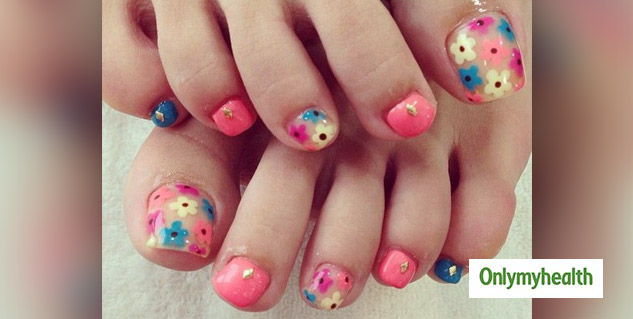 Nail stamping art, it is easy and effective. For this you need a pre-designed stamp. For this, you apply nail color of your choice and then with the help of nail stamping, stamp on the thumb with another nail color. It not only looks beautiful on your toes, but it gives it a good look.
Floral Pattern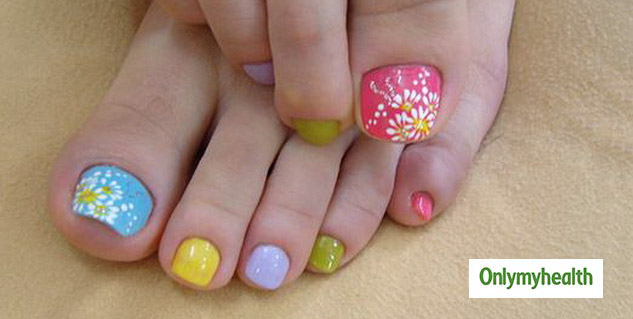 Floral toe nail art is the most beautiful looking nail art. You can paint the toe with multiple colors depending on your choice and then make a floral design on it. If you are very good with free hand painting, it will be very easy for you to do it.
Also Read: Is Getting Artificial Nails Safe? Know The Health Risks Associated With Nail Enhancements
Multicolored Patterns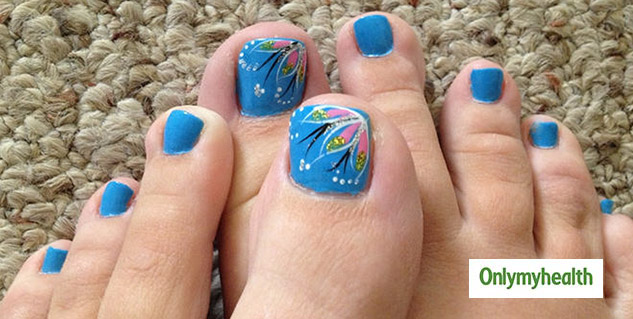 Multicolor nail art is not new. In this you can paint many colors on your toe and keep the rest of the toes the same. You can choose these colors matching your dress. This nail art will look very elegant. You can also add glitter on it.
Read more articles on Fashion & Beauty