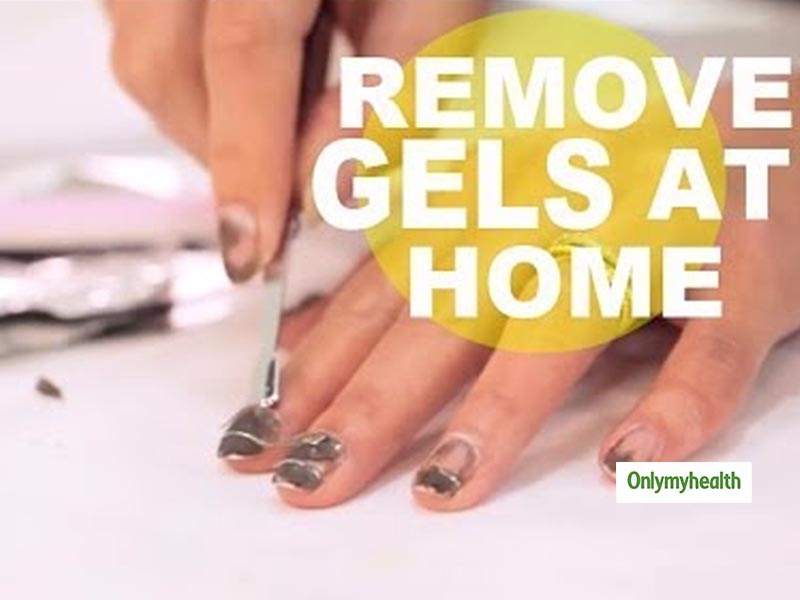 Gel mani is the most preferred mani these days. Being highly durable, adorable and professional it has made a universal acceptance. This manicure includes a gel base and is made under a professional treatment. With being so appealing, it is quite a task to remove it. One should know that removing gel manicures at home can be a cumbersome process, and also can damage the nails if not done correctly. People often think that this is a tiresome process; in turn, they spend money in parlours to get rid of this. So, here we have for you specific ways in which you can get rid of gel-based mani at home. This is an extremely convenient option and is pocket-friendly too. Follow these steps for clean nails in no time at home:
Aluminium foil and acetone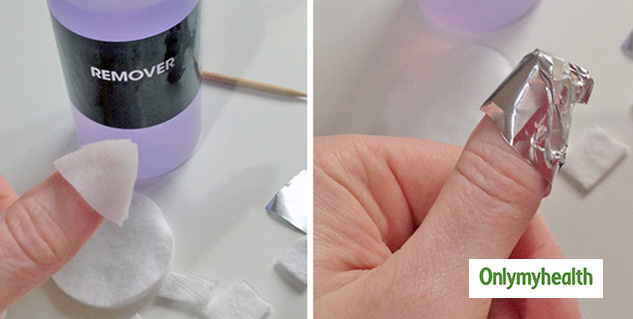 Firstly, remove the shiny coat of gel nail paint using a filer. Apply petroleum jelly over your fingers to make the cuticles around the nails soft. Then, cover your nails with cotton which is soaked in acetone and wrap aluminium foil around it. Keep it like that for a few minutes and remove the foil. After that, moisturise your hands. This is the most simple method as it does not involve the need for scraping the gel manicure, which could even lead to bruises and wounds if not done with care.
Also Read: Keep a Tab on Your Nail Health
Acetone and water method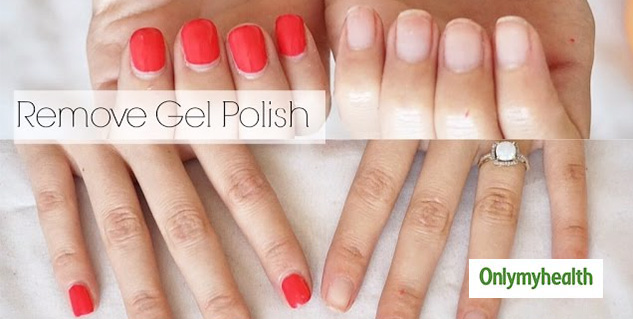 Take a bowl of warm water pour acetone into it. Now soak your nails in that bowl for a longer duration. This method is long and not the best as your hands are in direct contact with acetone. Do not forget to moisturise your hands once you are done as acetone dries up the skin. Applying moisturiser is a must to reduce the chances of damage due to acetone properties.
Soak and peel
This method is highly unadvisable and challenging. But if one is not left with other options, this could be considered. One should practice this with utter focus as you can even damage your nails. In this method, soak your nails into a bowl of lukewarm water and take a cuticle filer. Try to peel off the gel base. People who have a lot of patience can practice this method. Make sure that all your concentration is at the peeler, while it is on your nails.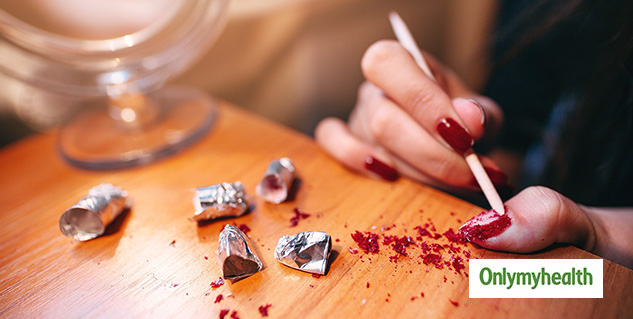 Post taking off the gel manicure at home, following are some essential nail care tips that are a must to get your original nails back to life:
Chop your nails on time if you can maintain clean, long nails.
Do not bite nails and remove nail cuticle; doing this can damage your nails permanently.
Trim toenails regularly doing so makes you smart and also prevents trauma and injury.
When it comes to toenails, Wearing proper shoes becomes very necessary. People often get their nails cracked from between due to the use of improper shoes.
Also Read: Is Getting Artificial Nails Safe? Know The Health Risks Associated With Nail Enhancements
Symptoms of Unhealthy nails
Splitting nails could be a sign of dryness or vitamin deficiency. One should contact a doctor in such conditions.
White spots in your nail palette could be a sign of you using nail paints too often.
Spoon shaped nails could be a sign of iron deficiency.
Read more articles on Fashion & Beauty