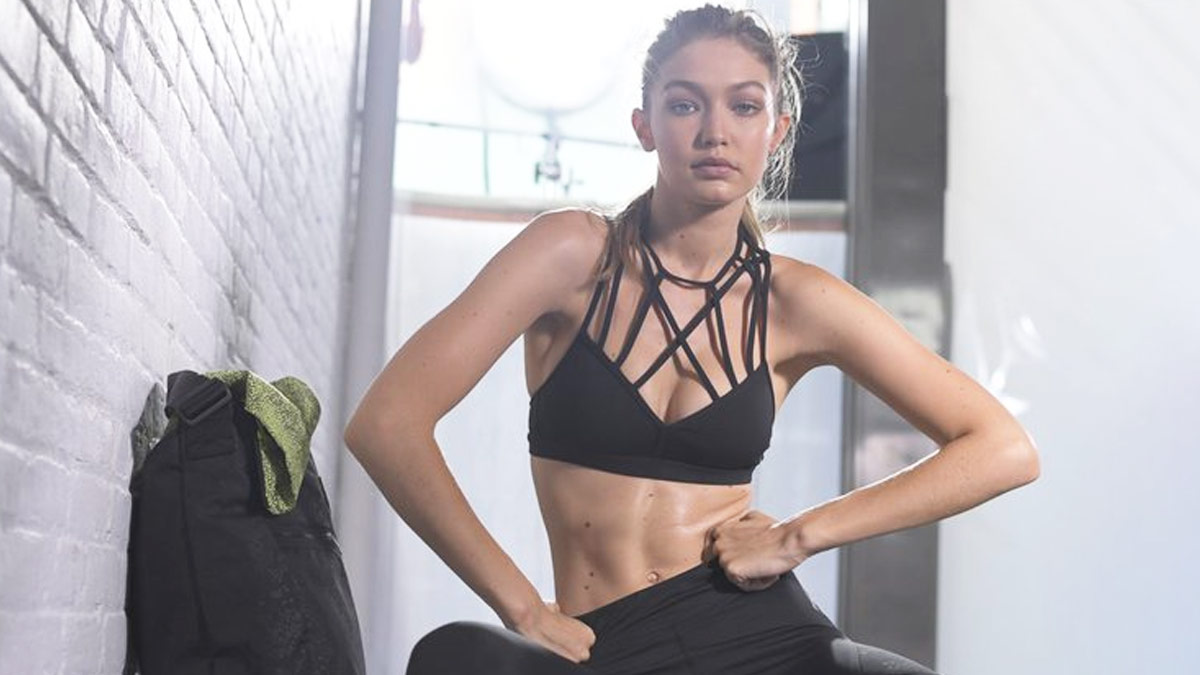 To be an ace model who has appeared on Vogue magazine covers more than 35 times requires you to have your fitness game to T all the time and what could be a better example than the supermodel Gigi Hadid. Known for slaying in beach body all year long, Gigi Hadid's regime screams discipline. And you can also achieve a toned body, just like Hadid, and it's not that difficult. Speaking to Vogue, Hadid's, gym trainer, Gotham G-Box who began training her two and a half years ago revealed, "It all depends on how much you put in and how hard you work—Gigi is a hard worker."
So, if you've been wondering what's the magic workout that keeps Hadid shredded and stage ready, let's start by figuring out what Hadid focuses on the most and which exercises she swears by.
What is Hadid's Workout?
A lot of cardio is required to maintain a beach body and abs throughout the year. What's the point of cardio? Cardio exercises help raise the heart rate, and when the heart rate rises, the human body enters a fat-burning state and begins to burn extra calories.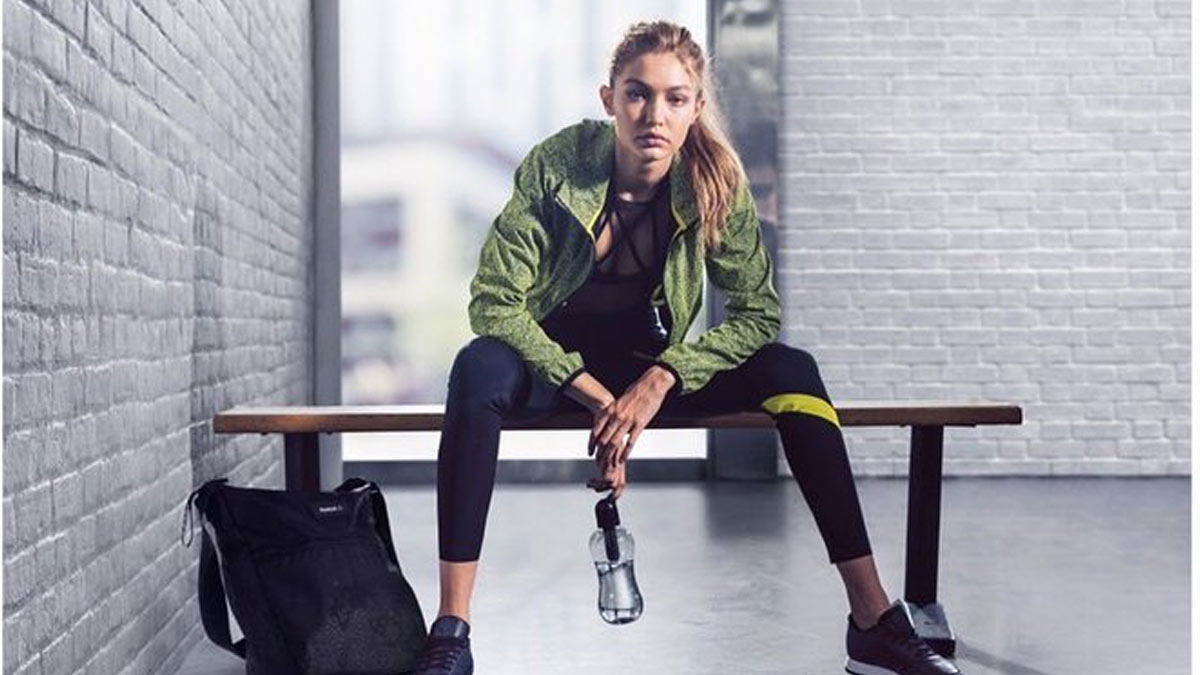 Hadid's workout routine also includes cardio, as she begins with cardio-friendly boxing and strenuous floor exercises to keep her core engaged. She prefers full-body workouts because they help her burn more calories, and this is a staple in her workout. As G-Box puts it, "staying fit is all about consistency", and Hadid makes sure she never misses a session, even when she is travelling or out for a shoot.
Also Read: Abs Are Made In Kitchen, Not Gym: 5 Dieting Hacks You Must Know
Hadid's Abs Workout
Although the abs muscle appears to be small, it is made up of several muscles, including the rectus abdominis, transverse abdominis and oblique muscle. Most people make the mistake of continuing to do crunches, believing that they will target all of the abs muscle heads, which is not how it works.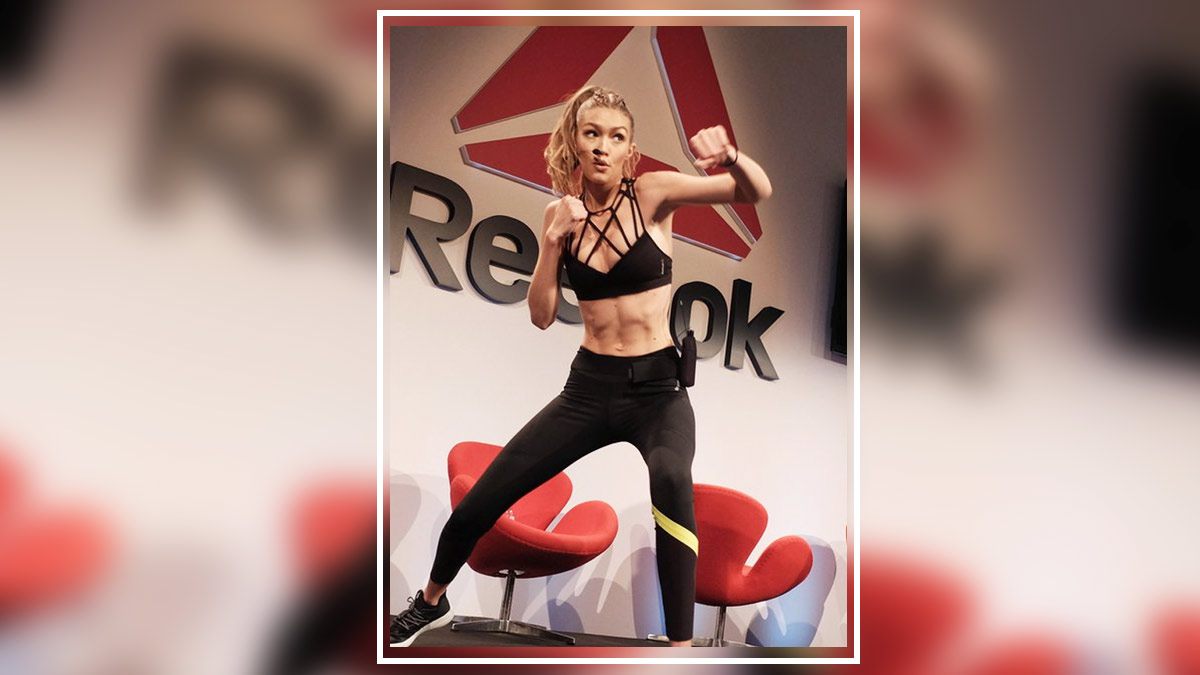 Hadid works out her abs four days a week, doing planks to work the deeper muscles, crunches to show off her six-pack and leg raises to target the lower abdominals. According to Hadid's trainer, these exercises are gold, and even if you don't want abs, you should do them to strengthen your core muscles.
Hadid's Approved Core Workout
Hadid begins her workout by warming up her core with 10 minutes of boxing, followed by three sets of 40 crunches. The primary goal of warming up is to raise the heart rate so that the body enters the fat-burning state. She then performs three sets of 40 bicycle crunches, kicking each leg out once per bicycle.
Also Read: Pathaan Actor Aakash Bathija's Six Pack Abs Secret: All You Need To Know
After completing the above circuit, she performs a superset that begins with 10 minutes of boxing and then moves into a plank pose to target the transverse abdominals, holding for about 60 seconds, or as long as she can maintain good form and at last, she moves straight into leg raises to target the lower abdominals, performing four sets of 25 leg raises each.
Image Credit: Freepik