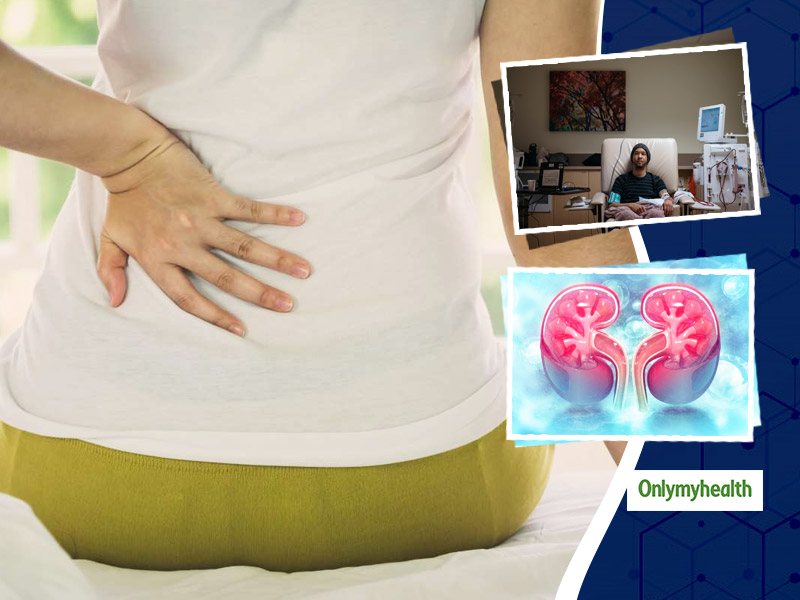 Kidney related ailments are one of the leading causes of morbidity and mortality across the globe, and recent statistics estimate to have affected around 100 crore people worldwide. Kidney-related problems are known to affect people of all age brackets. Still, those with pre-existing complications like hypertension, diabetes, a family history of kidney failure or fall in the geriatric population (above the age of 60 years) are highly vulnerable to renal ailments. While the recent outbreak of the COVID-19 has also known to affect the renal functioning leading to the organ failure and ultimately fatality, taking essential care of the kidneys is of utmost importance.
Global Burden Disease Study
The global burden of Kidney diseases is progressively increasing, and many are living with it without even knowing it. According to a study made by Global Burden Disease (GBD) 2018, the mortality rate due to renal ailments remains the 5th leading cause and the 8th leading cause of morbidity across the world. While delayed recognition and treatment of kidney problems, only predispose patients towards future adverse outcomes and may hasten the progression to kidney failure. Timely detection helps in delaying the progression with appropriate access to primary and simple interventions. Some of the more critical adverse outcomes include rapid onset of end-stage renal disease, the progress of comorbid conditions such as anaemia and cardiovascular disease (CVD), suboptimal vascular access at the initiation of dialysis, increased use of hemodialysis facilities, increased hospitalisation, improved cost, and worse survival. It is advisable to get kidney tests done regularly, and early detection of disease via screening programs
Also Read: Infants In Womb Can Develop Kidney Dysplasia
The Age Factor In Renal Analysis
While many cases of renal problems have been witnessed ranging from as low as 6 to 8 years and up to 80 years and hence timely advise in any case for preventive measures play a vital role in improving the quality of life. The Adult population is usually marked with a series of co-morbidities associated with depletion of kidney health. With increased incidences and a risk factor for developing diabetes and hypertension at the age above 60 years, the elderly population is highly susceptible to be diagnosed with the renal problem.
Also Read: Ways to keep your kidney healthy
The usual symptoms of renal diseases in the adult population include:
Swollen up feet – This is caused due to the sodium retention due to the reduced kidney functioning.
Tiredness/ Fatigue & loss of appetite – Due to the toxin build-up, patients with reduced kidney function may feel more exhausted than regular days.
Urine Analysis – Urge to urinate at night, the excess bubble in the urine or presence of blood or pus can be an indication of poor filtration done by the kidneys.
Symptoms of disorder in kids is weak growth, and various body aches urination or takes a long time to urinate.
Get Tested Regularly- Kids and adolescents must get the kidney function tests done at least once in a year. In case you have hypertension, diabetes, obesity, or if you are over 60 years, get regular kidney tests are done (every three months)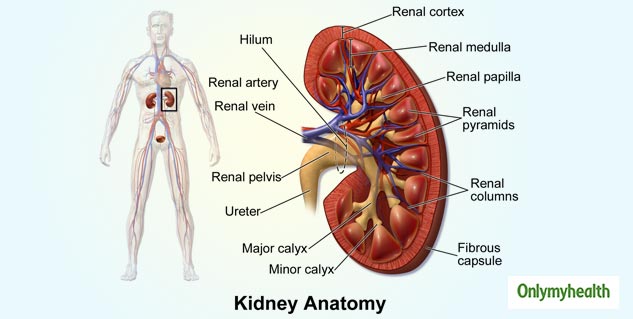 Hence, there are care tips for the adult population to keep their kidneys clean and functioning:
Keep yourself active and fit
Control your blood sugar
Monitor your blood pressure regularly
Eat a healthy diet and monitor your weight
Drink plenty of fluids and quit smoking
Do you take OTC pills? Be aware of the amount of you take
Get your kidney function tested (whether you're at high risk).
(This article has been medically reviewed by Dr Sudeep Singh Sachdev, Senior Consultant, Nephrology, Narayana Super Speciality Hospital, Gurugram)