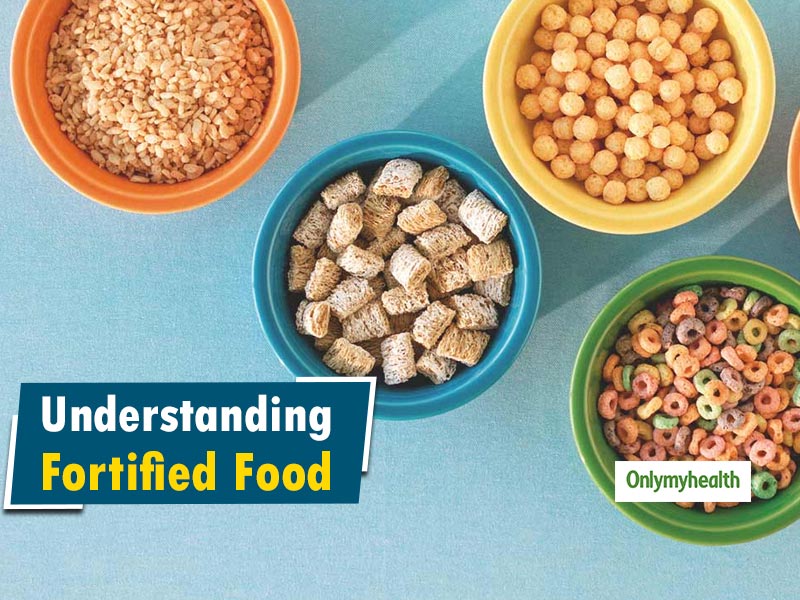 You could have also seen these +F logos bearing placards hanging in the supermarkets. What is this symbol used for and how is this important to every consumer. Can one buy these products which have this symbol displayed in its packaging? Well, a commendable initiative has been started in our country under the "Sampoorna Poshan – Swasth Jeevan" plan by the Food Safety Standards Authority of India (FSSAI) along with Tata Trusts. Also recently, just last month the Karnataka Milk Federation (KMF) has launched its famous Nandini milk fortified with Vitamin A and Vitamin D.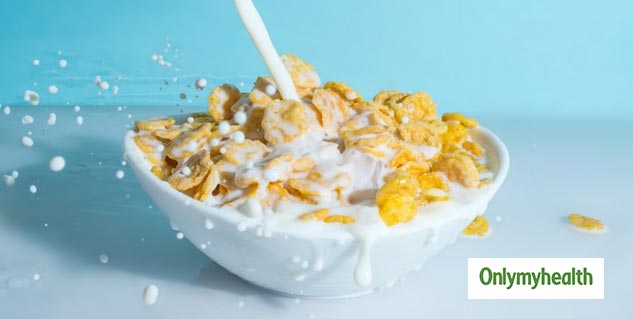 Deficiency of micronutrients or "hidden hunger" is common not only in the low socio economic groups but also across the affluent urban population in both children and adults across ages. India has a heavy burden of malnutrition, where 58.4% of children and 53% of women in the childbearing age are anaemic.
Also Read: National Nutrition Week 2019: Essential Nutrients For Men And Its Benefits On Health
The trend of consuming a monotonous diet, lack of eating healthy foods such as fresh fruits and vegetables, following fad diets, eating ultra-processed convenience foods loaded with sugar and salt but lacking in fibre, antioxidants, vitamins and minerals result in micronutrient deficiencies.
Diseases caused by micro nutrient deficiencies:
Anaemia- lack of iron, vitamin B 12.
Goitre- lack of iodine.
Night blindness- lack of Vitamin A.
Neural tube defects- lack of Folic acid.
Osteoporosis- lack of Vitamin D.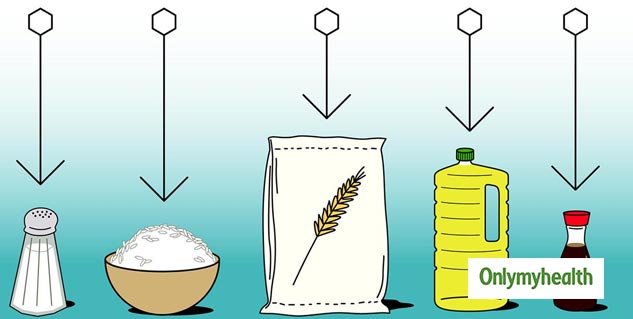 Globally, targeted fortification is a cost effective way of solving the problem of micronutrient deficiencies. Recently FSSAI (Food Standard & Safety Authority of India) has urged food manufacturers and companies to fortify milk, rice, wheat flour, salt and oil. These staple foods are chosen as it is widely consumed by the population and is an excellent and efficient method to improve the nutritional status of a large section of the people, all at once.
It is a safe method as the addition of micronutrients will be well below the recommended dietary allowances (RDA) for the Indian population. The RDA's are recommended by the ICMR (Indian Council of Medical Research) along with the National Institute of Nutrition.
Fortification does not alter the food habits of people as the majority of the population use milk, rice, oil, wheat flour
Everyone uses salt, and hence it is recommended to be double fortified by iron and iodine ( to prevent anaemia & goitre)
Above all the taste, texture and the aroma of the food are not altered.
Also Read: National Nutrition Week 2019: Let's Understand Food Labels
How is this done?
Milk is a rich source of protein, calcium, and fat-soluble vitamins A & D. When milk fat is removed, the fat-soluble vitamins are lost. So the fortification process ensures that premixes of these vitamins are added back to the milk, which is lost in processing. The same way vitamin premix of various vitamins (see table) is added to the designated food to ensure it is nutritious and fortified with the vitamin and minerals.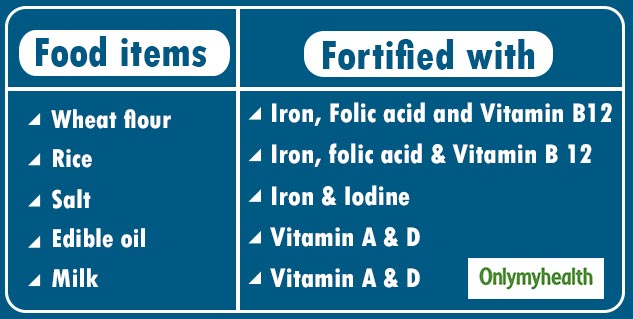 Food fortification is a panacea for malnutrition and micronutrient deficiencies. So let us look for the + F symbol displayed in a food item when you pick up a packet of salt, milk, oil, wheat flour or rice.
With inputs from Sreemathy Venkatraman, Clinical Nutritionist & Dietician, Brains Hospital, Bangalore
Read more articles on Healthy Diet