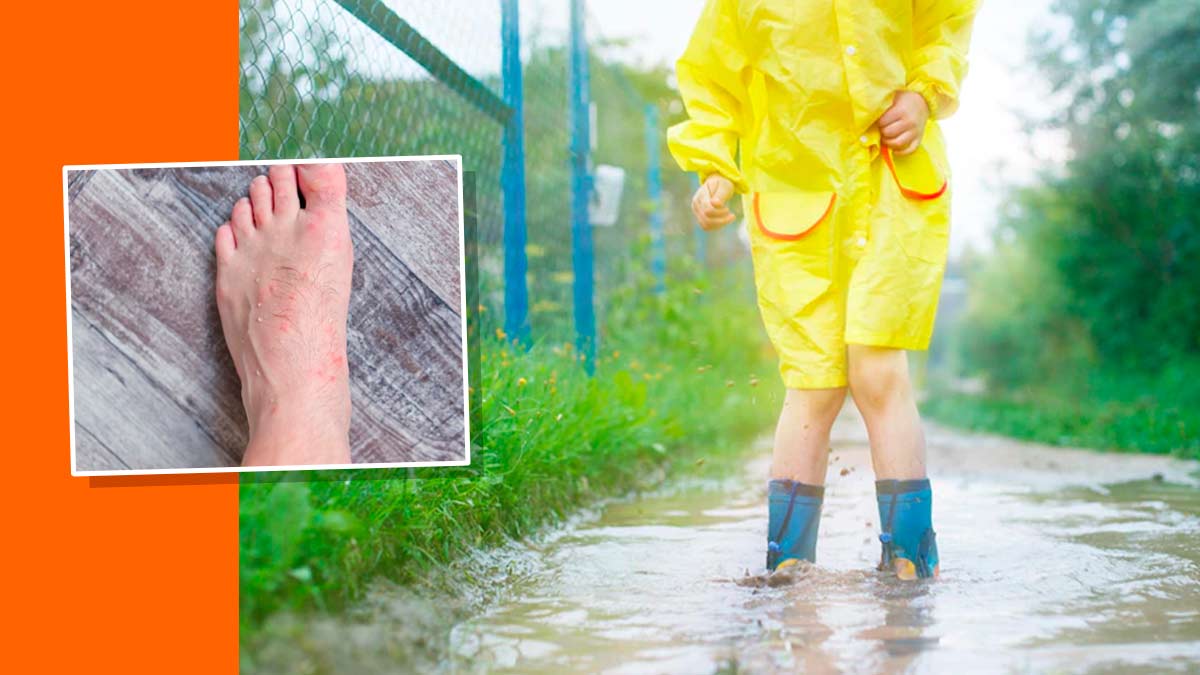 Monsoon season is finally here and so are the common seasonal maladies along with it. Rainy season might be good for making our environment green, refreshing and beautiful. However, the downside to monsoon is that it increases moisture and humidity levels in the air. The moisture in our surroundings can make us prone to various fungal infections. Our feet are at a higher risk of getting hampered as they are exposed to wet and humid weather conditions. Keep reading to know about the reason behind foot fungal infections being common in rainy season and some monsoon foot care tips that you can follow for prevention.
Why are foot infections common during monsoon?
During monsoon, our feet are mostly drenched in water and that too in tightly closed footwear. Moreover, rainy season causes an increase in humidity levels, which makes you more prone to a number of painful and severe fungal infections. The humid, damp and wet climate during monsoons can also pave the way for easy growth and multiplication of some types of fungi. Due to this reason, fungal foot infections are extremely common during monsoon.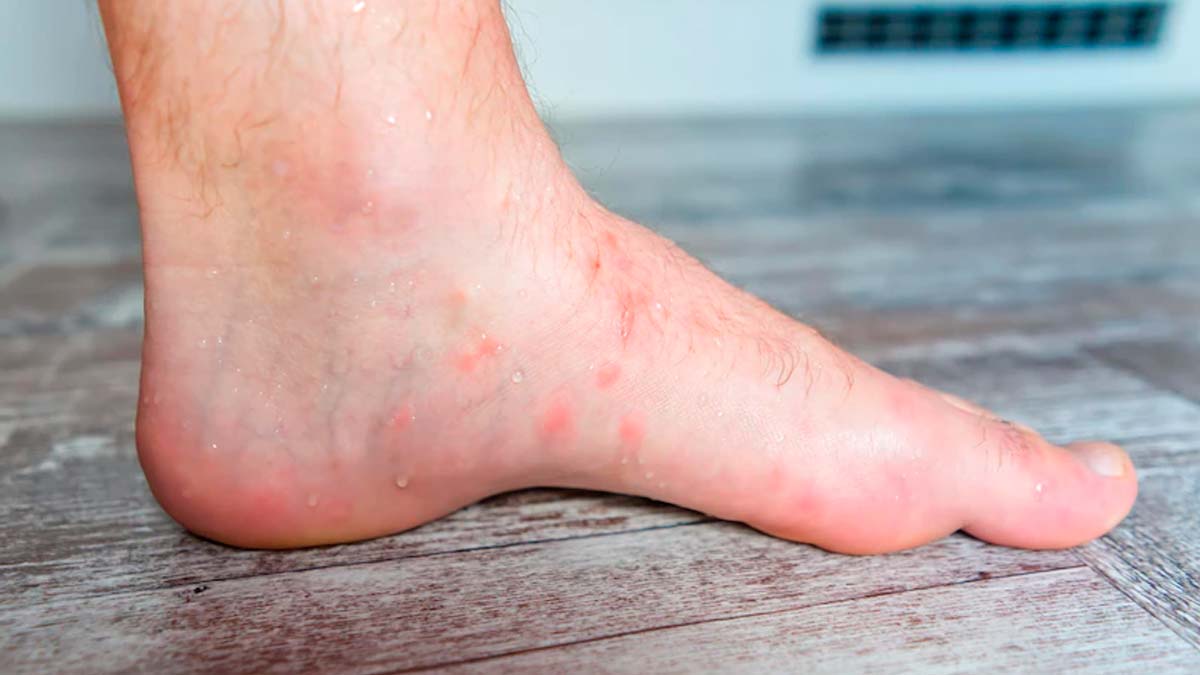 Common monsoon fungal infections
In the rainy season, it is important to take extra care of your feet and increase the pampering sessions. From athlete's feet to eczema and ringworm, there are many fungal infections associated with this season. Listed below are some common monsoon fungal infections that you should be aware about: Athlete's foot
Eczema
Fungal nail infection
Ringworm infection
Tinea Capitis
Monsoon foot care tips
To protect yourself from common monsoon maladies, here are some foot care tips that you can follow:
1. Do not walk barefoot
Walking barefoot in the rain or wet grass might feel like a delight, but this can prove to be problematic for your feet. Do not walk barefoot to take care of your feet properly. You can apply an antifungal powder on your feet and let it stay for a while before wearing shoes to go outside.
Also Read- Katrina's DIY Honey and Oatmeal Mask Is All You Need To Try For Glowing Skin
2. Keep your feet dry
Damp or wet feet are a big no no! Even if your shoes get dirty and wet due to rainy times, make sure to dry them up as soon as possible. Keeping your feet dry should be the first priority to prevent fungal infections.
3. Do not overmoisturize
Moisturizing is good for your skin, but overmoisturizing can be risky at times. During monsoon, the environment already has too much moisture and humidity. Hence, moisturising your feet day and night can cause a reverse effect. Do not overhydrate your skin as it can give opposite results in rainy season.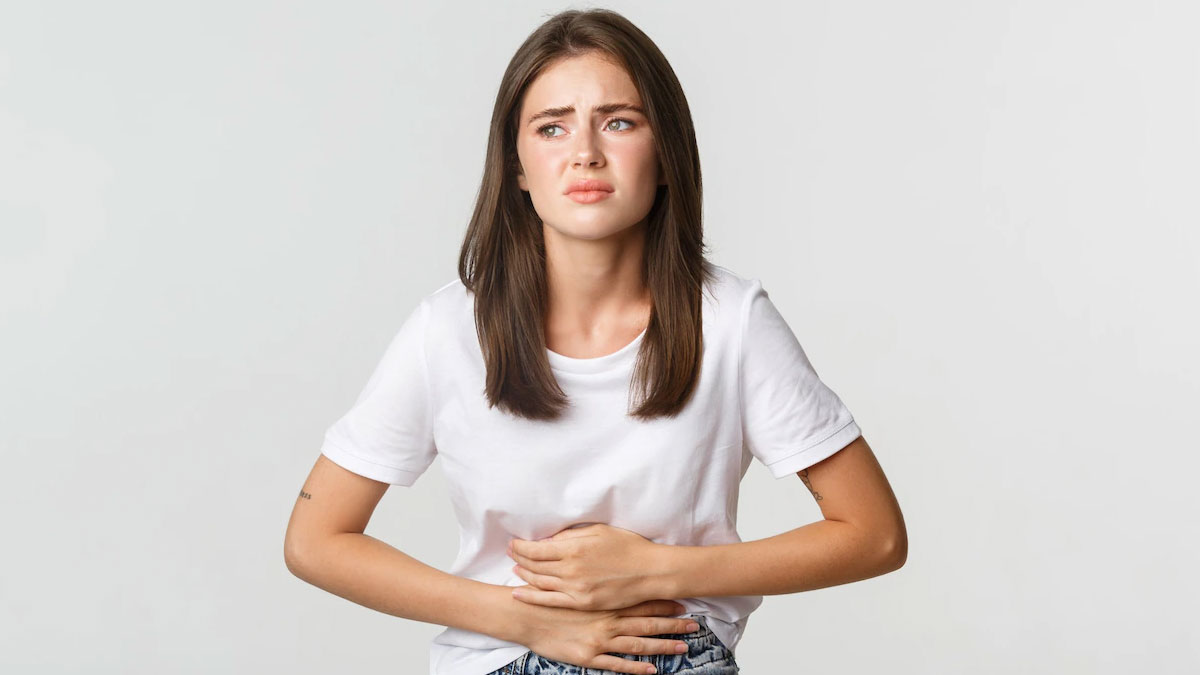 4. Soak in warm water
A warm water soak is helpful for taking care of your feet during monsoons. You can add salt in the water to make it more effective for monsoon foot care. It will provide comfort and help in preventing fungal infections. However, make sure to dry them carefully before going out or wearing any footwear.
5. Wear monsoon friendly footwear
Wearing enclosed fabric made footwear can soak up moisture easily, which can increase the risk of foot fungal infection.
Moreover, if the requirement at your workplace is to wear shoes and socks, then it is better to apply an antifungal powder before wearing them. Otherwise, you can choose to wear an open rubber made footwear to keep your feet dry.
Also Read- Why You Should Start Eating Dry Fruits On An Empty Stomach
6. Keep nails clean and short
Unclean and long nails can also put you at risk of foot fungal infections. Also, do not cut them too short as it leads to small cuts and tears. Keep your nails groomed in order to prevent monsoon related infections.
Picture Credits- freepik.com