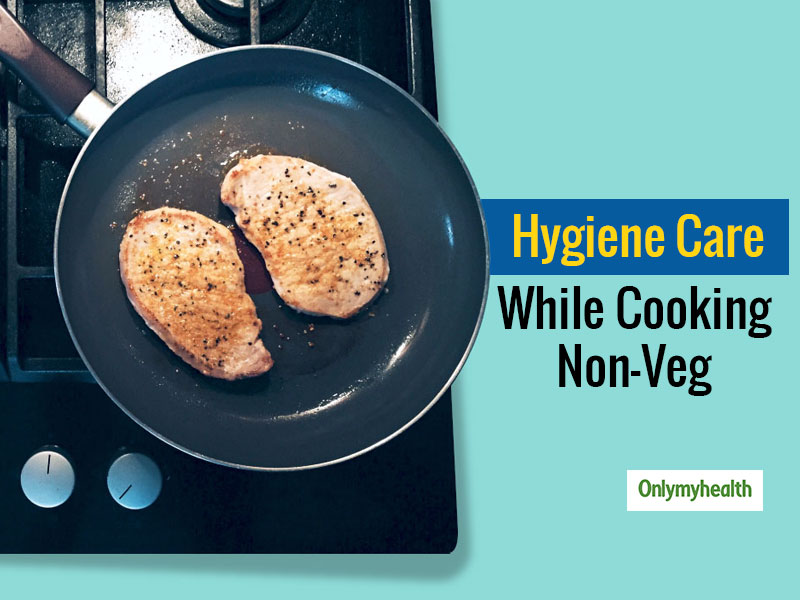 If you are a non-vegetarian and cannot live without it? No need to avoid it but one needs to cook each dish properly, keeping in mind hygiene
There exist a lot of misconceptions and misinformation in regards to the consumption of non-vegetarian food. As per various reports and healthcare experts, eating non-vegetarian food is extremely safe only by taking a few measures while cooking it. But, also as per a report by the World Health Organization, there can be chances of coronavirus transmission through food items, not specifically non-vegetarian food only. For the same, the World Health Organization (WHO) has released a new guideline in which many precautions have been advised while cooking. With quarantine and everyone locked up in homes, we see people experimenting with various dishes and upping their cooking game like never before.
Here is what the global organisation has to say when it comes to hygiene guidelines while cooking non-vegetarian food, as that attracts more caution by everyone:
Store The Meat In The Right Temperature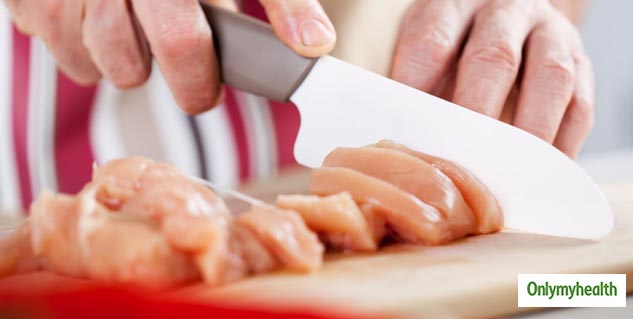 The food items and meat should be stored in the correct temperature. This keeps the main ingredient safe from going stale and does not allow any microbes to attack the meat. Also, do not keep cooked food in the open for more than two hours. Keep it in the fridge, where it will be safe. Foods that get spoiled quickly should be stored in the refrigerator at a temperature of 5 degrees. Also, do not store any cooked meat dish in the fridge for long as it may lead to a stale smell in the refrigerator too, making it unfit for consumption too.
Also Read: 5 Rare Cooking Oils That Can Take Your Health and Wellness At Its Best
Store Non-Veg Food As Per Guidelines
Always keep raw meat food and cooked meat food at different places, maintaining a distance between their containers. You cannot store cooked and uncooked meat together. This is necessary because raw food such as eggs, meat, poultry products, seafood and fish may contain many harmful bacteria or viruses, infecting the cooked meat if kept together. There are some microorganisms present on these foods that can spoil freshly-cooked food too.
Do Not Consume Raw Meat, Cook Well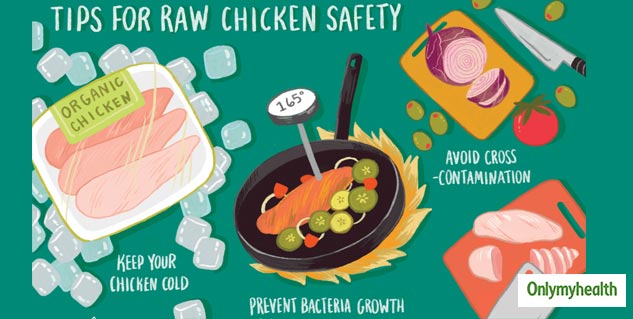 One should cook non-vegetarian food well, especially eggs, poultry products, seafood. When preparing meat and poultry products, special care should be taken that the broth does not remain pink. This is necessary because when these are cooked properly, all the micro-harmful organisms die. According to experts, cooking at a temperature of at least 70 degrees ensures that the food is cooked well.
Take Care Of Your Own Cleanliness
While cooking, it is essential to keep in mind how aware you are of your own hygiene and cleanliness. Keep the kitchen surface clean. The items used in the kitchen like clothes, lighters, stove, utensils and baskets etc. should all be clean. It is necessary to wash your hands before cooking. Protect your kitchen from cockroaches and other insects. This is necessary because these organisms can become carriers of many harmful infection.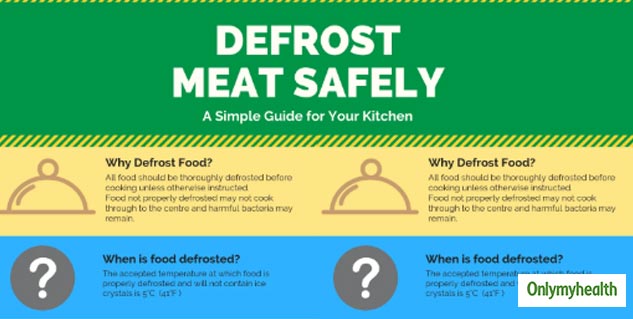 Also Read: Trying To Reduce Salt Intake In Food? Here Are Some Basic Tips To Eat Less Salt
Use Only Clean Water For Cooking
Always use clean water while preparing food. Because dirty water can cause infection of waterborne diseases. This contaminates your food and causes illness. Hence, always try to use filtered water while cooking and washing food items.
Read more articles on Healthy Diet