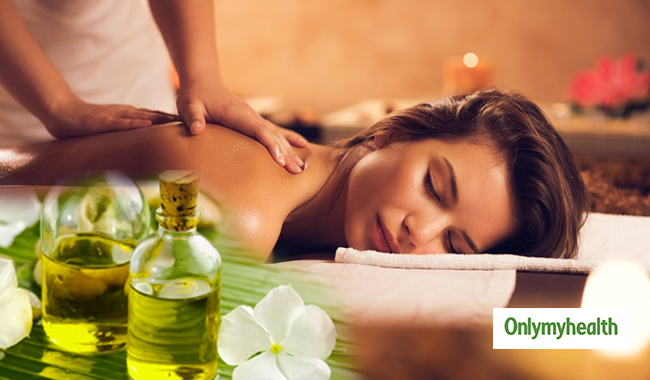 Flower oils are always a great option when you require a therapeutic resolution to your ailments. Read on to know which ones are the best flower oils for a relaxing experience.
Massage therapy is an ancient practice, but these past decades, it has gained prominence as one of the best healing and relaxation techniques. It can provide us with the most relaxing stress-free experience, and it enhances our health, which we hardly concentrate on due to our busy day-to-day schedule.
Each essential oil has its benefits and advantages. Flower oils are a great option for a therapeutic resolution to your ailments. Flower oils are perfect for the skin and can also help you relax after a strenuous workday. These oils are extracted from different parts of a flower like a leaf, petals, stems, seed etc. They also contain the ability to cure many other health problems such as a migraine, muscle strain, sinusitis, gallbladder, asthma and many more.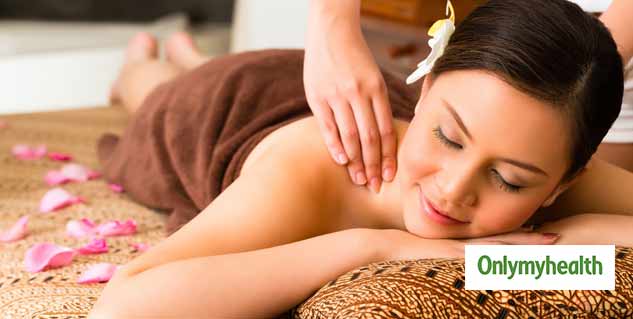 Also read: Massage Therapy and its Surprising Benefits
Here are 5 of the best essential oils for a relaxing body massage:
Arnica Montana
You must have heard about arnica, it grows in Alpine Meadows and is orange and yellow daisy-like flower. It is generally known as mountain daisy, mountain tobacco, and leopard's bane. The oil extracted from arnica flowers can help you ease the muscular pain, strains along with bruises and rheumatism. Usually, arnica oil is used in massage therapies and aromatherapies.
Marjoram Oil
Marjoram can cure constipation, digestion issues and stomach cramps. The therapeutic properties of Marjoram oil can also heal anxiety and hyperactivity. If you are suffering from asthma and sinusitis, the vapour of Marjoram oil can provide you relief. You can also mix it with any massage oil and then massage your head and get rid of tension and headaches. You can also apply it on the back of your neck to get rid of stress.
Rosemary Oil
When you are suffering from severe headaches and ailments centring your head, rosemary oil can prove to be beneficial as it is an excellent mental stimulant. Massage with this oil can improve memory, cure sinusitis problem and relieve headaches due to migraines. Apart from head-related troubles, it also heals strained muscles, arthritis, gallbladder congestion and digestive issues. It can also be mixed in shampoos to cure migraines and other headache issues. In case you have any skin issue, it can heal that as well.
Rose Oil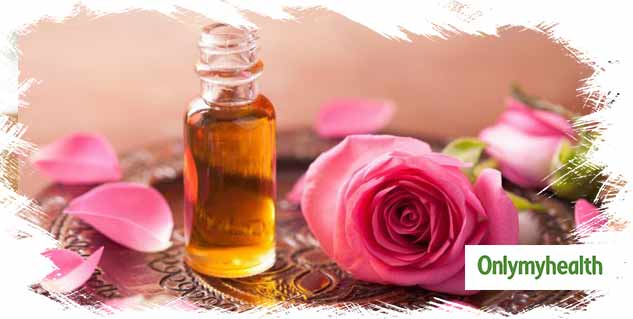 Also read: Unknown Health Benefits of Rose
The benefits of rose water and rose essential oil are not secret anymore. A massage with rose oil can guarantee a great quality of skin. Rose oil is known best for its toning properties; it can also tighten the open pores and is a great cure for ageing. Rose extract can effectively cure ageing marks. Another most sought-after benefit that massage of rose oil offers is its effect on your skin colour; it can give you a better complexion.
Chamomile Oil
Usually, flower oils are used for body massage for their fragrance, but when it is about chamomile oil, it can ease your headaches along with pain in muscles. The antiseptic properties of chamomile oil can help you get rid of skin burn, blisters and boils. One more benefit of chamomile that makes it the perfect body massage oil is that it can make the marks on your skin fade. The sweet aroma of this oil helps a person relax and calm the nerves down to make you feel rejuvenated.
Read more articles on Alternative Therapies.
For more related articles, download OnlymyHealth app.