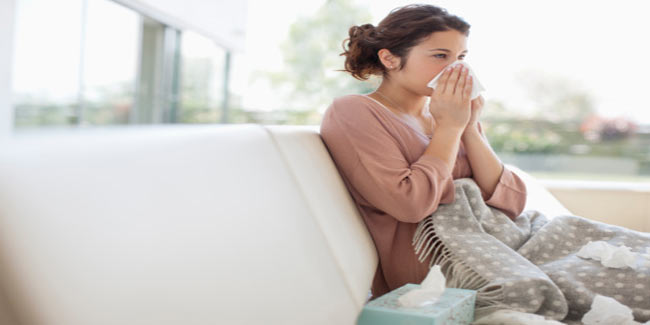 With cold making its way to the masses, you should be worried about what to do when the cold and cough comes hunting you. Well, you can do a lot of things to ward off cold and cough but you shouldn't worry about it until you actually catch cold. Let's focus on what you should not do when you have cold. After all, every wrong move will only make things worse and complicated for you. So you shouldn't…
Take Medications Right Away
Hoping that you read this along with the 'So you shouldn't', let's discuss this one further. Taking cough syrups and cold medication is one of the most common resolves we take to right after catching cold. But, it is also one of the most stupid things to do. Instead of taking medicines right away, drink plenty of water and take ample rest to allow your body to fight the cold. If it's a minor infection or you have nasal congestion, wait for a week as it will soon get fine on its own. Meanwhile, try nasal decongestants and take probiotics to support the natural good bacteria inside you. It will allow your immune system to get rid of the unwanted bacteria from your body and you will soon start feeling better. Relying too much on medicines can pose some serious risks in the long run.
Cough in your Hands
Surprised? After all, you were always told to cover your mouth while sneezing or coughing. Well, that still holds true. You should cover your mouth but not with your hands. Cover your mouth with a tissue and sneeze or cough into it. Coughing into your hands allows the bacteria to reside in it and find another chance to affect you or someone you touch. If you run out of time and have to cover your mouth with your hands as a quick fix, wash your hands properly right away.
Act Tough
Seriously, don't act tough when you have cold. You shouldn't just carry on with your routine or expect your children to carry on with the school even when down with cold. Anyone who is ill, regardless of the severity of the medical problem should rest at home and take good care of themselves.
Starve Yourself
Well, don't starve yourself. Instead of that, maintain a regular, healthy diet. Besides the healthy diet, drink plenty of fluids, especially water and fresh juices. Avoid packed food and switch to fresh fruits and vegetables. Starving yourself will only allow the foreign substances to affect you more and for a longer period of time. Keep feeding your immune system with everything it needs daily to fight the cold.
Close Every Window and Door to keep Warm
Well, it might seem like the perfect thing to do when you have cold but actually it's not. You need fresh air to allow your body to perform every function normally. Moreover, lack of fresh air will only make you feel sicker. Let fresh air come inside but make all arrangements to keep the place warm.
Image Courtesy: Getty
Read more articles Cold and Flu