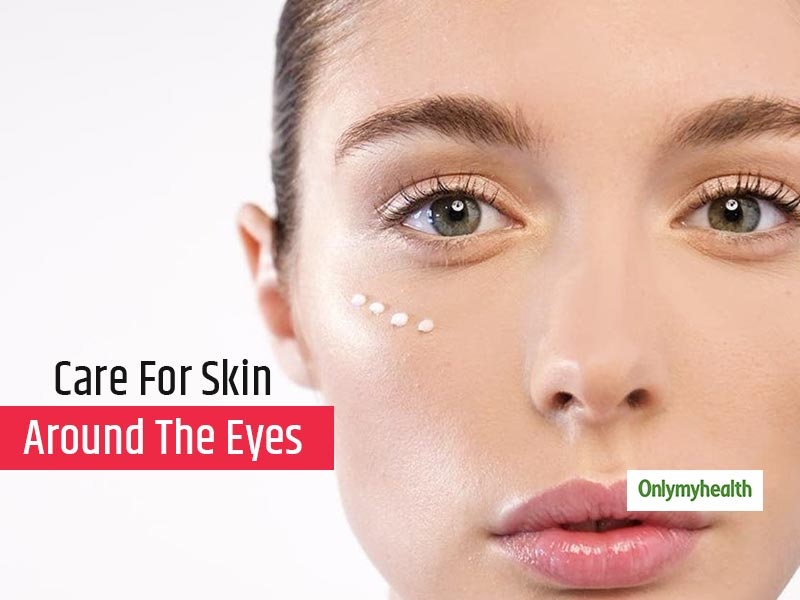 When we think skincare, we talk most about acne, blemishes and marks, especially when a face mask is the new normal. But little do we realise that the skin around the eyes is sensitive and may require extra care, more than what generally people follow. This is because the skin around the eyes is the most delicate and thinnest than any other part of our body. Being in the central area of expressions and continuously in motion, this area of skin around eyes demands and needs special care and attention. Most common concerns are pigmentation, hollowness, puffiness and fine lines and wrinkles. The skin around eyes not only is thinnest it doesn't have oil glands making it imperative to use a good hydrating agent. This means more care. This feature extensively talks about how to take care of the skin around the eyes. However, one must know that each skin type is different and may call for different products. Listed below are some basic skincare tips for the skin around the eyes.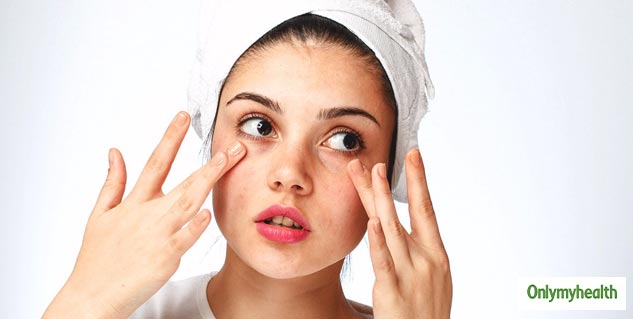 Also Read: Skincare Tips For Combination Skin: Do's And Don'ts to Keep In Mind During Season Change
How To Take Care Of Skin Around The Eyes?
Regular skincare routine may not be sufficient for healthier skin around the eyes. Read below to know how to prevent dark circles, fine lines and other skin-related concerns around the eyes:
Regular Face Products Can Help
You can use your regular face care products remember to mix them with moisturiser before you apply around your eyes. This is because the skin around the eyes lacks oil glands; hence extra moisturisation will be required to keep the skin fresh and healthy.
How To Apply Skin Cream
There is a ground rule of applying skin cream around the eyes. Always use your ring or little finger to apply products and apply with mild, gentle pressure in a clockwise and anti-clockwise motion. Also, remember to apply any cream around the eyes 30mintues before you retire to bed to avoid products slip into eyes and cause watery red irritation in your eyes. Stay a safe distance from lid margins and don't forget the upper eyelid.
How To Firm Skin Around Eyes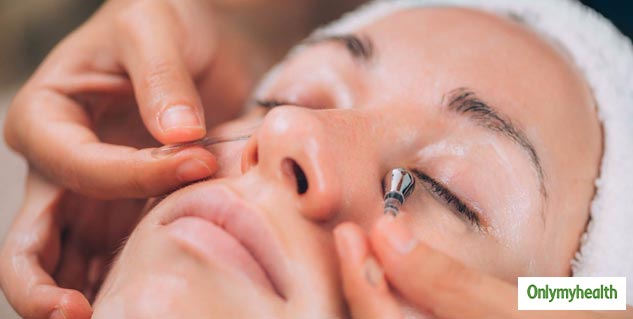 A lot many people complain of fine lines and puffiness around the eyes. This is because under-eye skin may need more care as it also gets affected due to lack of sleep and oversleeping too. To firm up skin, you may start using a product with retinol, growth factors, peptides and niacinamide to boost the skin cells. If you have issues of puffiness, try and decrease your salt intake, make ice cubes of green tea water and coffee. Use these ice cubes to de-puff eyes by gently rubbing them around eyes. If your concern is pigmentation choose out of Kojic arbutin vitamin c, azelaic acid-based products. Face massage tools like GuaSha massage to drain the lymphatic at bedtime will help to decrease puffiness.
What To Apply On Skin Before Bedtime?
Also, avoid using a moisturiser or heavy creams around eyes at night, just a few drops of black seed castor oil is good. Use vitamin C, niacinamide and vitamin E to boost the skin around eyes at bedtime.
WATCH: Get Clear Skin With These Kitchen Items:
Also Read: Trying To Treat Acne With Home Remedies? Here Are Some Ingredients That You Should Never Use
On a concluding note, listed below are some essentials that one must know about skincare around the eyes:
For Dryness: If your skin around eyes is dry apply thick cream-based moisture also almond oil black seed castor oil helps to lock in that moisturiser.
Sunscreen is important: Don't forget to apply sunscreen during daytime around your eyes, especially upper eyelid, which we usually tend to neglect.
Eye Exercises Can Help Too: Close your eyes tightly hold to count of five and release, try and widely open your eyes hold to count if 5 these simple daily exercise help to rejuvenate this most sensitive and delicate area of our body.
Sleep Is Important: Sleep adequately, keep yourself hydrated and replenish your nutrients regularly for healthy glowing skin.
Read more articles on Skincare