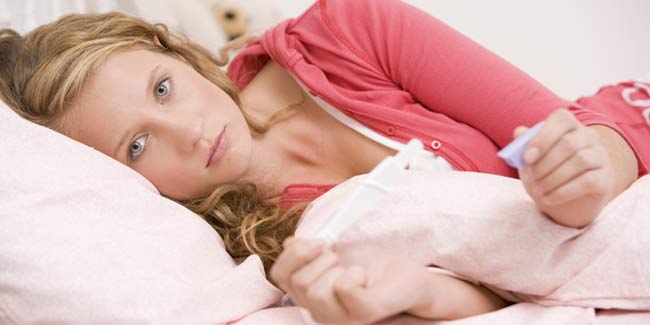 Teenage parents face a lot of problems from parenting to finances, especially because the teenager hasn't even started earning when the baby is born. The problems that teenagers face are many, though they can be overcome with commitment, support and dedication.
Medical Care
Teenage mothers face a lot of issues when it comes to financially supporting medical care. If the teenage mother has insurance, her medical problems get covered, but the baby would need a separate insurance. When the parents don't have insurance to cover maternity care, the child and the family is burdened to pay for birth and postpartum care.


Child Care
Child care is not a cheap affair as it may be assumed. A teenage mother is required to at least be able to take care of minimum wage, which may be difficult for a mother, who does little or no work, to manage. Besides, even if a teenage mother does get a job, she won't earn enough to even be close to earning minimum wage and sustaining herself and the baby.

A teenage mother may be able to avail childcare services by contacting the local health care department. A lot of states offer childcare services to teenage mothers and assist them in taking care of themselves and the baby.
Purchasing Baby Accessories
The cost of baby accessories may not seem like a problem initially, but it adds up sooner or later. Some baby accessories include wet wipes, diapers, ointments, bottles, pacifiers, formula, etc. In fact, these are only the first few in the list of baby accessories. Fortunately, there are several programs established to help teen mothers, who fall below the minimum age requirements, with purchasing basic baby care accessories. If you are a teenage mother, explore maternity care programs in your region to help you with the costs of baby care.
Family Burden
Most programs available for the benefit of teenage mothers are based on income. For instance, if the teenage mother's parents earn more than the minimum income, the teenage mother may be denied services, thereby leaving the burden of the costs on the parents.

Teenagers face several hurdles when it comes to dealing with pregnancy and the resulting baby. By using additional services and the support of her family, a teenage mother may be able to overcome the difficult period and believe that she can survive. Of all the things, what a teenager requires most is the belief that she can not only be a good parent but also hand the challenges of teenage pregnancy well.
Read more articles on Teenage Pregnancy.