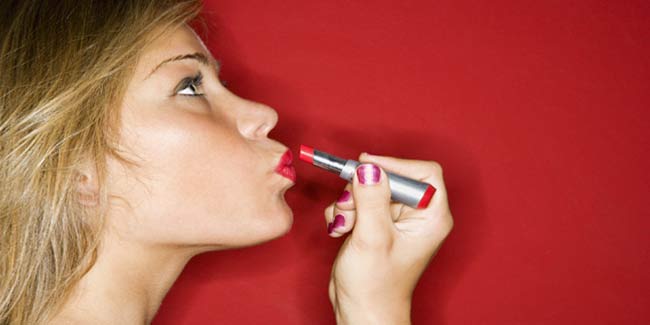 Monsoons can ruin your days when it comes to mae-up. You tend to continue with your usual make-up, but little do you realise that each season demands a different approach. Monsoons demand you to go easy on the make-up front.
No matter how prescient rain showers may seem like in monsoon, they always come with surprise to give a blow to your make-up. To survive monsoon without losing a grip on your make-up set, you must live by a rather unknown trick: storing make-up products wisely. Here are some make-up mantras given by renowned make-up experts that can come in handy and help you carry a rainy look in style and fun.

Bid Goodbye to Creamy Make-Up
One of the first tasks to fight monsoon make-up blues is by crossing heavy and creamy make-up options from your make-up list. Make sure that products that you pick stay on in the humid weather. When you are at the make-up store, pick products that will not melt in the humid weather. Choose an oil-free matte primer and an oil-free base. Make sure that you strictly choose only water-proof mascara, kohl and waterproof lipstick.

Keep the Base Natural
During the day, use a concealer only sparingly to hide the under eye circles, discolouration and blemishes. If you prefer more coverage than what your current base can't provide, use mineralised powder foundation by Revlon or MAC.


Skip Moisturising and Toning
Skip toning and moisturising your face before going to bed, especially when during monsoon. Sleeping with the moisturiser on when there already is enough humidity in the air, will not only clog the pores up but also suffocate the skin and cause infections, allergies and rashes.

Never Sleep with Make-Up On
Never sleep with party make-up on as doing so can make your skin age ten times faster than usual. At night, the skin absorbs all the all the chemicals that the make-up is composed of and clog the pores, thereby causing breakouts making one prone to monsoon skin maladies.

Remove Make-Up Properly
To make sure that you remove make-up completely, keep a good cleanser and gentle eye make-up remover handy. While removing eye make-up, use a damp tissue or cotton wipe so that you don't have to drag your skin to wipe the make-up off the skin.

Never Share Make-Up Products
Make sure that you wash your make-up brushes regularly and thoroughly. Remove old brushes and expired makeup. Keep from using in-store testers as they would be a hub of bacteria and viruses. Make sure that you wash your hands before and after applying make-up.

When buying make-up products, ensure that you buy from well-known brands. The best bet would be to ask friends, who you think have the same skin texture as yours to know what product will suit you best.

Read more articles on Fashion and Style