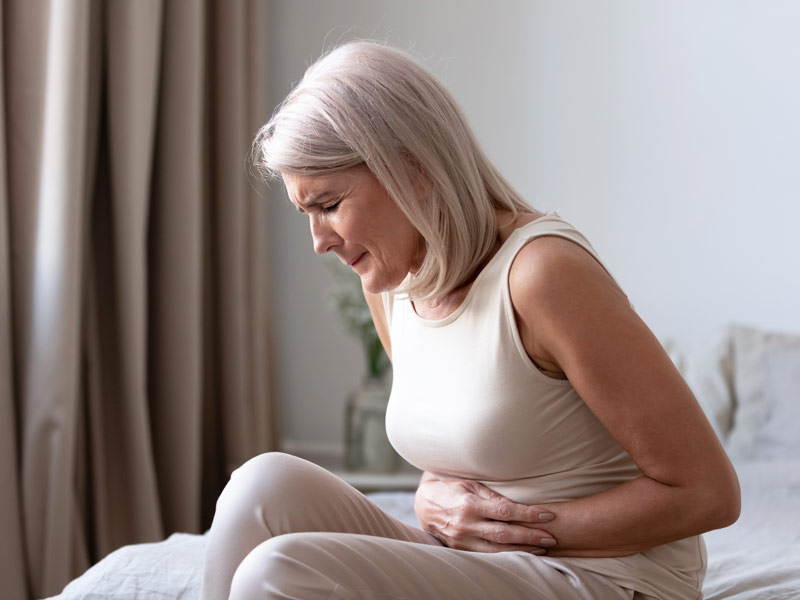 Stomach pain is very common among people and can happen due to variety of reasons. Many conditions result to stomach pain as a major symptom and hence it is important to determine the cause for it. Stomach pain also happens because of severe abdominal bloating or inflammation in stomach. Endo Belly is a condition which results to severe stomach pain due to bloating that is linked to endometriosis. This affects other body systems as well including digestive system etc. Today we will know about this conditions and factors affecting this condition with help of an gastroenterologist.
What Is Endo Belly?
Endo belly is a digestive problem associated with abdominal bloating and endometriosis. OnlyMyHealth talked to Dr. Sushil Mehta, Head of Endocrinology Department in Max Super Speciality Hospital, Chennai who deals with patients of endometriosis. This condition occurs more in women because it is associated with enzymes which are more evident in females. Endo Belly is a severe bloating condition in which the patient feels severe pain in lower abdomen due to inflammation of digestive system. This condition is associated with endometriosis which makes it more complex and painful. It is quite similar to gastrointestinal disorders which occur in stomach like irritable bowel syndrome etc. Endo Belly can result to similar pain as of stomach cramps which need to be diagnosed as early as possible to avoid complications.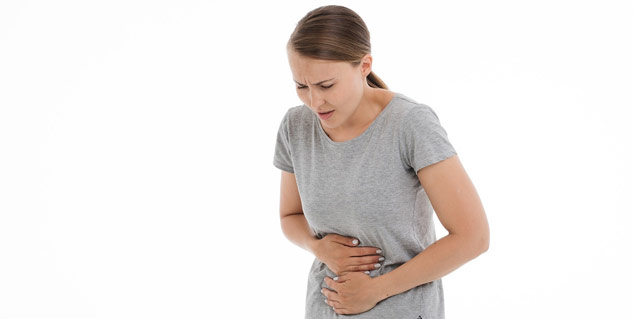 Symptoms of Endo Belly
Due to heavy bloating and digestive problems associated with Endo Belly, it becomes important to know about symptoms leading to that pain. Here are symptoms you must be aware of to determine this digestive problem-
Bloating
Gas
Constipation
Diarrhea
Nausea
Since Endo Belly is more common issue in females, the symptoms of this disease increase with periods, infertility and endometriosis. If you have these symptoms frequently, then consult your doctor immediately.
Also Read- Having Pain While Sitting Or Walking? You May Be Suffering From Thrombosis Haemorrhoid
What Causes Endo Belly?
Severe abdominal bloating can be caused because of number of reasons. The major cause of it is gastrointestinal issues that are related to endometriosis. Endometriosis results to cyst formation, fibroids and inflammation in stomach. Endometrium is a tissue that is present in the inner layers of the uterus. This abdominal condition affects the outer layer of the uterus and hence it may become a serious health disorder for females.
Endo belly is linked to endometriosis which can happen because of these reasons-
The endometrial tissue that is present inside the stomach gets inflamed
If endometriosis leads to digestive problems such as gas or constipation which further alleviates to result in Endo Belly.
If the endometrial tissue or related tissue covers the ovaries and blocks the blood flow inside the uterus that results in ovarian cysts.
When a tissue that is found inside the reproductive system of the body spreads to bowels, bladder or lining of abdominal cavity, it can lead to endo belly condition.

Treatment Options Available For Endo Belly
Treating Endo Belly is almost equal to treat endometriosis. This conditions is almost as severe as endometriosis, hence the treatment for it also remains similar. Initially medications are given to bring down the symptoms and reduce inflammation in stomach. If that does not work well, then surgical methods are opted.
1. Pain Relief Medications
Depending on the level of pain that occurs in the Endo Belly, medications become important to reduce it. A person suffering from pain of Endo belly is unable to do daily activities smoothly. Over the counter medications are prescribed that do not have steroids and contain anti-inflammatory properties to calm down heavy inflammation in stomach.
2. Hormonal Medications
These are supplements that are given along over the counter medications to stop other hormones to affect endocrine gland. Hormonal medicines are given to slow down the growth of endometrial tissue that can leave a scar on the tissue and hamper healing process. These hormonal pills can include birth control pills, progesterone injections, gonadotropin-releasing hormone antagonist and androgens. Depending on the severity of your Endo belly and inflammation rate doctor may advice you to take one of these medications.
Also Read- Different Types Of Hysterectomy Surgery And Its Side-Effects On Women's Health
3. Surgical Method
There are two surgical methods that are available to treat this abdominal bloating condition. Depending on the condition of the patient, doctor chooses the surgical process to go for. Laparoscopy is done when there are patches formed inside the uterus and surgeon takes out those endometriosis patches to treat the patient.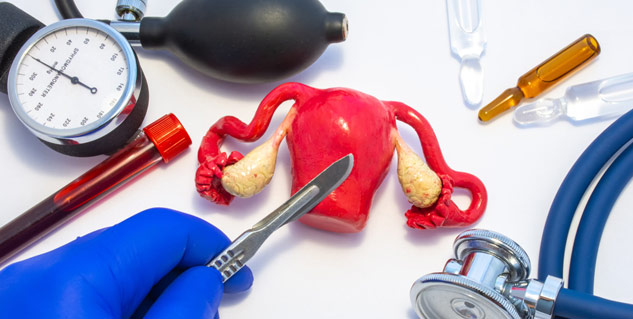 Other method is hysterectomy, in this surgical procedure; the uterus is taken out from the stomach to get rid of the endometriosis patch. In some cases where the patches are visible on the ovaries, then hysterectomy is also used to take out those patches by removing ovaries along with uterus of the patient.
Read More Articles on Other Diseases
Picture Credits- shutterstock.com