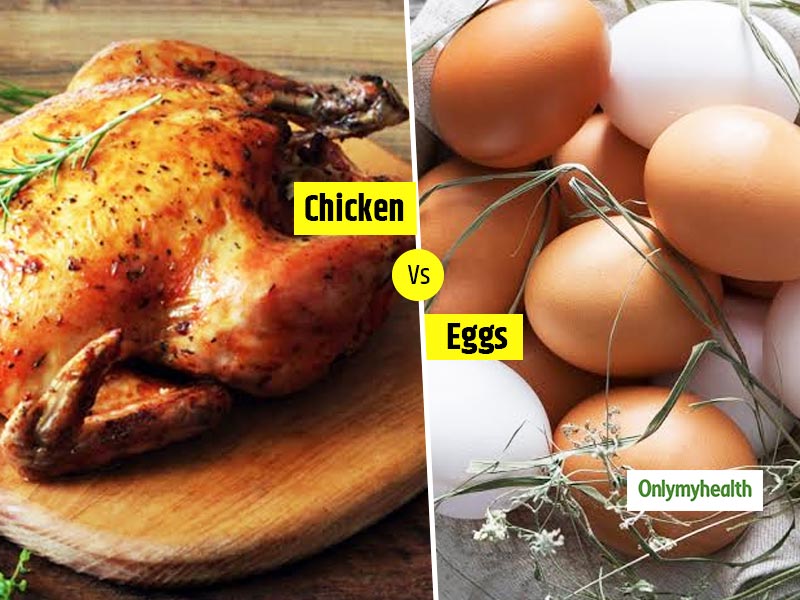 The fight between people having eggs and chicken has been going on since a long time. Both of them are very rich sources of protein that makes them an important part of our diet. Non vegetarians can enjoy both taste and several health benefits of these two food items. Moreover, eating eggs as well as meat is important for your body to remove water retaining properties. Healthy food items like sprouts, milk and eggs can even help in reducing sleepiness and tiredness. Interestingly, eggs are also a very commonly used home remedy for beauty care. It makes your hair volume stronger, healthier and softer. On the other hand, chicken can also be consumed everyday but it is important to chose the right kind and quantity. To know more, Onlymyhealth editorial team spoke to Dietician Arushi Gupta, Associate Dietician, Dayanand Medical College and hospital, Ludhiana, about the health benefits, side effects and nutritional value of eggs Vs chicken. Read further to know details about their comparison and ways to incorporate them in your diet.
Eggs
Health benefits of eggs
Eggs make it to our breakfasts, lunches and dinners too. They are considered as a convenient source of getting Vitamin D. So, remember to use the whole egg to increase the levels of this nutrient in your body. It is a known fact that eggs and meat are rich sources of providing protein to your body. It has zinc, vitamin C and E present in it. As per Dt. Arushi, here are the mail health benefits of eggs:
1. Weight management
You can include a few boiled egg whites in your breakfast if you are on a weight loss journey. It will help in providing protein content to your body without adding many calories. However, the quantity of this food also should be controlled.
2. Good eye health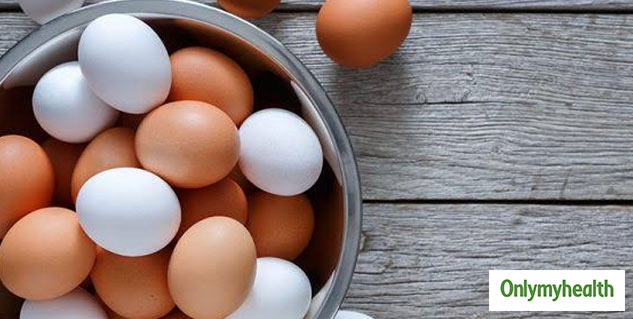 Eggs have useful vitamins and minerals like calcium, copper and zinc. This makes it good for your eye health too. Even if you have a weak eyesight, they act as a healing element.
3. Boosts immunity
Eggs have many nutrients that can contribute towards boosting your immunity. Eggs are a good source of vitamin A that helps in making your immune system strong and helps in fighting infection.
Also read: 4 Reasons Why You Should Avoid Eating Egg Whites
Side effects of eggs
It is important to take care of the quantity being consumed and one must limit the daily intake value of eggs. It should not exceed 1-2 eggs a day. In addition to this, Dietician Arushi said, "You can have 3-6 eggs for a body building person, especially who needs high protein. So, after 6 there is a problem of heat generation in the body which can lead to various problems." Also, it is important to watch your meal as to what you are having with eggs. It should not be another high protein food surely. Besides that, an egg is a healthy food to have on a daily basis. Here are the main side effects of having eggs:
1. Food poisoning
Overconsumption of eggs can lead to severe food poisoning. It is a good source of protein, so excess amount of eggs in your body can put pressure on your digestive system. Further, leading to food poisoning.
2. Allergy
Some people are even allergic to eggs. They might develop a skin rash or itching after having eggs. Therefore, it is important to maintain a balance, take care of the triggers and only have eggs if your doctor allows.
3. Overconsumption of protein
Doctors say that consuming high protein diet is not advisable for patients suffering from kidney illness. The high protein in eggs can cause damage to the kidneys and the filteration of toxins from the blood can become difficult. This may result in ammonia overload in the blood and may even cause death.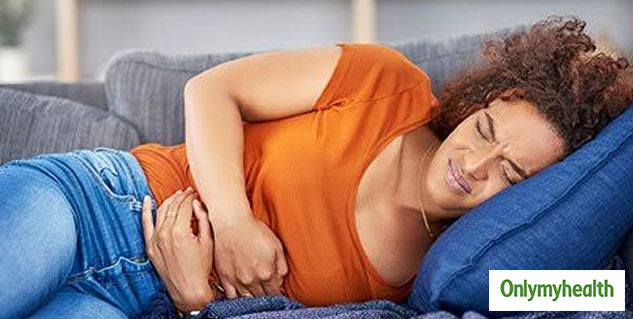 Eggs nutritional value
Eggs are packed with many nutrients are are called as a wholesome food. It is also a good source of zinc. Having one egg everyday in the morning will help in not having a zinc deficiency. An egg contains an appropriate daily amount of zinc, potassium and calcium in it. Along with zinc, egg contains protein, healthy fats and many other vitamins and minerals. According to Dt. Arushi, here are the nutritional facts of eggs:
One egg
Calories: 77 kcal
Protein: 6.3g
Fat: 5.3g
Cholesterol: 212 mg
You can have boiled or scrambled eggs for breakfast. In fact, omelette and sunny side up is also a healthy way for a nutritious meal. Eggs can be incorporated in your dinner in the form of a tomato egg curry. Moreover, boiled egg whites can be eaten with some veggies and chutney in the form of a salad.
Chicken
Health benefits of chicken
Chicken has many nutrients that contribute towards health benefits. However, it also depends on the preparation, parts and what kind of chicken is being purchased to know how healthy your chicken is. The chicken breast is known to be the healthiest part and one should avoid having red meat. Chicken is an amazing alternative for red meats. It is a good source of protein and has a wide range of health benefits. They are:
1. Makes bones and muscles strong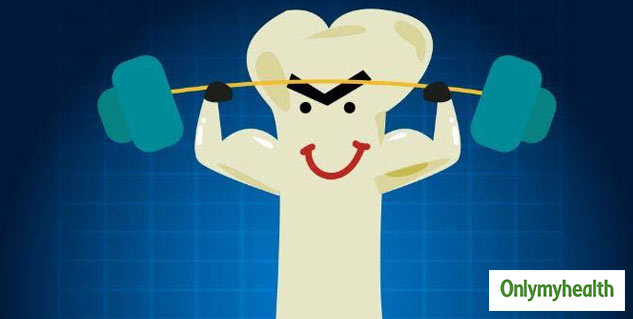 Chicken is a good source of calcium and vitamin D that makes it beneficial for your bones and muscles. It helps in building muscles and making your bones strong with these nutrients. People who are gyming specifically prefer having chicken as a post workout meal.
Also read: Is Eating Chicken Good For Weight Loss?
2. Less heart disease risk
Protein rich meals help us in eating less which in turn is good for weight management and lesser risk of heart diseases. It reduces the risk of cardiovascular problems by maintaining the triglyceride levels.
3. Reduces stress
Chicken contains the amino acid tryptophan, which has high levels of serotonin, the hormone that puts your brain to relaxation and in a better mood. Consuming chicken can therefore help in reducing stress.
Side effects of chicken
Lean meat should be specifically restricted as it can cause gas and bloating. Chicken is mostly fried and oily, thus is included in heavy foods that can stress your digestive system. Processed meat like hot dogs, sausages, salami, cured bacon and corned beef should also be avoided. It is a healthier way to include roasted or boiled chicken in your meal. Check out the side effects of chicken:
1. Constipation
Not just chicken, but specifically red meat, fried and oily dishes of chicken should be avoided to prevent and treat constipation. Having them can worsen your condition.
2. High risk of cancer
High poultry consumption can become a high risk factor of cancer. Especially, red or processed meat may be responsible is building bowel and colon cancer. Therefore, it should be consumed in small quantities.
Chicken nutritional value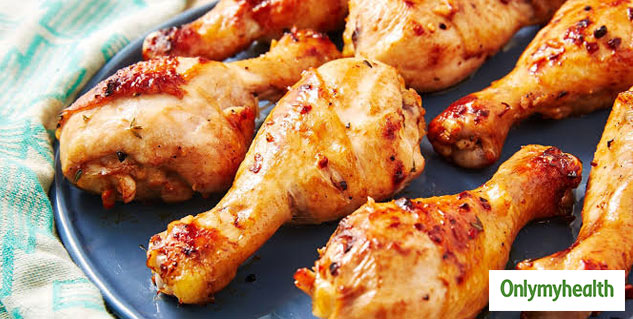 Chicken is also loaded with nutrients just like eggs. It has less amounts of fat only if you consume lean cuts. Chicken has to be taken in less quantities if on a weight loss regime. It has essential minerals like zinc, copper and iron. According to Dt. Arushi, here are the nutritional facts of chicken:
Chicken (2-3 pieces)
There are numerous ways to include chicken in your diet. People who want to build muscles prefer having boiled chicken. Other delicious ways of having chicken is chicken sandwich, salad or even a curry made at home. Chicken breast piece is a preferred choice for many people. There also also several roasted options for chicken starters.
These were the health benefits, disadvantages, nutritional value and ways to consume eggs and chicken. If you are a vegetarian, then is a good alternative for people who don't eat eggs. Meat and eggs should also be consumed for hypothyroidism, but everything in adequate amounts. Dt. Arushi added, "Eggs and chicken are somewhere the best options for any non vegetarians. If you are a vegetarian, then there are also many good options including milk and milk products, soybean and its products, all type of pulses and beans etc." A dietician can guide you better about different combinations of consuming eggs as well as chicken.
Read more articles on Healthy diet