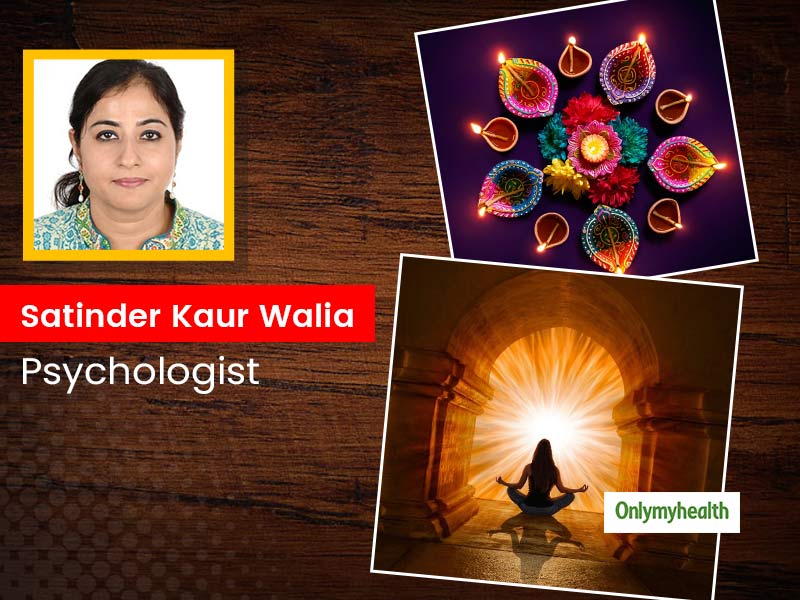 Diwali 2020: Health issues (both physical and mental) are on the rise from the past few months due to the pandemic. While there is no doubt about how exhausting it has been for all of us, it is crucial to take a step back and relax. With Festive season upon us, this is an excellent opportunity to spend quality time with yourself and loved ones. With social distancing norms in place, this Diwali is going to be more about small family celebrations and less about huge gatherings and parties. The stress and tension have built up because of being cooped up at home for a long duration, so here are some tips by Psychologist Satinder Kaur Walia that can help you to relax and enjoy:
Differentiate between your personal and professional life
Work from home has become a new norm and therefore has led to pushing working hours to the limit with no specific fixed office hours. It is challenging to keep track of time, and there is the tendency of office hours seeping into the time you would normally spend doing something personal of what you like to do or spend time with your family. The routines have been impacted and have led to more tense family environments. This festive season you need to bring back what has been lost and not let your work take over your holiday.
Pamper yourself because you deserve it
A couple of things that everyone looks forward to when festive seasons come around are gifts and sweets. Treating yourself to the item you enjoy the most, and some self-love can uplift your spirits and that of your family. This much-deserved dose of pampering can result in more productive and positive post-festive work ethics. So instead of going out for parties, why don't you bring out some scented candles, make some comfort food and put on an all-time favourite movie and relax this festive season?
Spend-time with your loved ones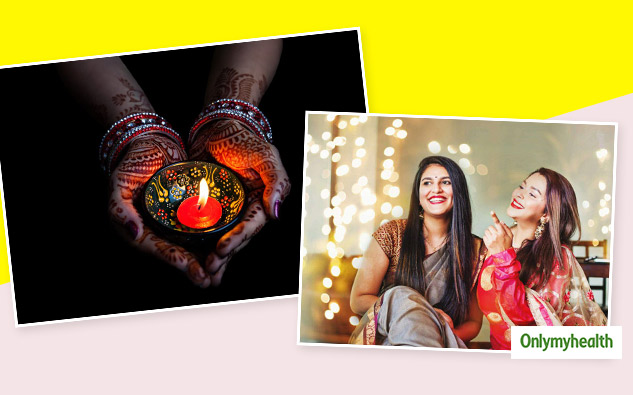 While this lockdown has given us a lot of stress, but the same has also given us a chance to spend quality time with our families. So, spend this Diwali creating the best memories with your loved ones. This will not only help you to de-stress but will also allow other family members to bond even more. Playing board games, eating a favourite food, organising dance and singing competition are some of the ways to make this festival even more joyous.
Also Read: Take Cues From Bollywood Divas To Rock Your Festive Fashion
Don't be too hard on yourself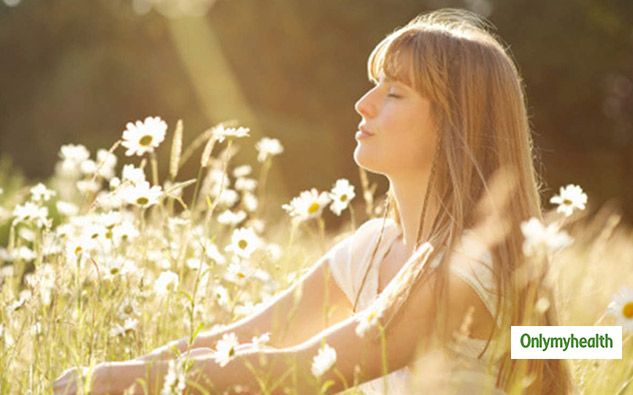 Festive preparations can be exciting, but this excitement can result in exhaustion. So, this time around let's scrape out the specific parts of our practices and focus on the things that matter the most. Overworking, for the sake of it will result in a tired mind, and this energy can seep into those around you as well.
Read: Festive Treat: Give A Twist To Your Gulab Jamun With These Recipes
Let's have an inclusive Diwali this year
This year has been a tough one for everyone out there. While we take time out to relax, it is also vital we take care of those around us. Crackers are responsible for noise pollution, air pollution as well as creates a lot of wastage around. This doesn't stop here; there are people around us who are intolerable to loud and sudden sounds. These can be people with old age, or people who have a neurodevelopmental disability like autism, down syndrome gets afraid of crackers. While we tend to enjoy the festivities, this increases their daily struggles even more.
Takeaway Tip: These are a few simple ways to which will not only help you to de-stress and care about your mental health but will also help you to make the most out of the upcoming holidays.
Read more articles on Mind And Body