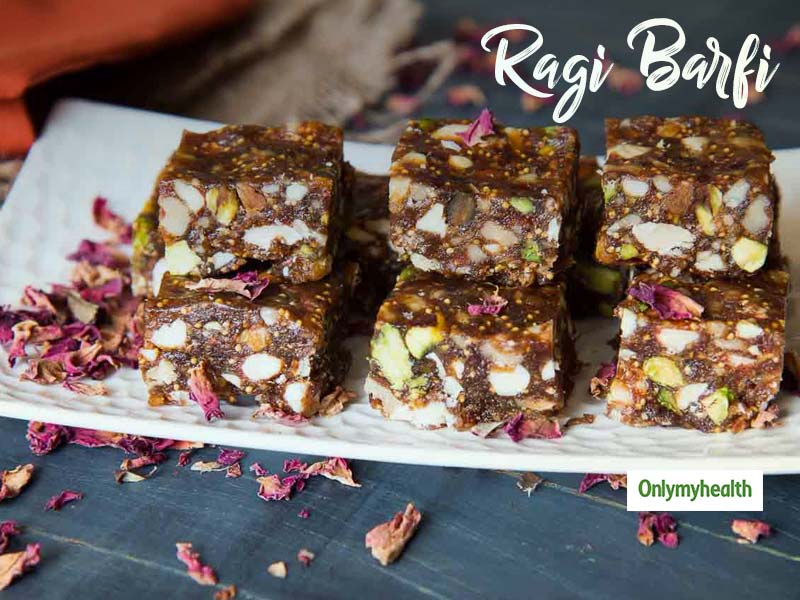 Best And Easy Diabetic Dessert Recipes: Are you a diabetic and keen on eating sugary food? If yes, then you should avoid eating sweet things (because of your illness). But don't worry, as we have something for you, which can fulfil your wish! Here we bring you sugar-free ragi barfi, a delicious dessert that you can eat despite having diabetes. We understand how difficult is it for people with diabetes to restrain yourself on special occasions and festivals. But now you can enjoy this fantastic sugar-free barfi made from ragi, which will not boost your sugar levels.
Ragi or millet is mostly used in a chapatti, roti or paratha. Ragi is the gluten-free staple, which is also rich in dietary fibre and helps in reducing weight. Apart from this, do you know that it is perfect for patients with diabetes? So why not make ragi sugar free barfi instead of roti or paratha, which will add sweetness to your sugarless life. This dessert is full of good carbs and is very nutritious. So, what are you waiting for? Here is the recipe, try this dessert at home and enjoy it.
Sugar-Free Ragi Barfi Recipe- Preparation Time: 30 minutes
Also Read: Are Diabetes and Stress Related To Each Other? Know From Expert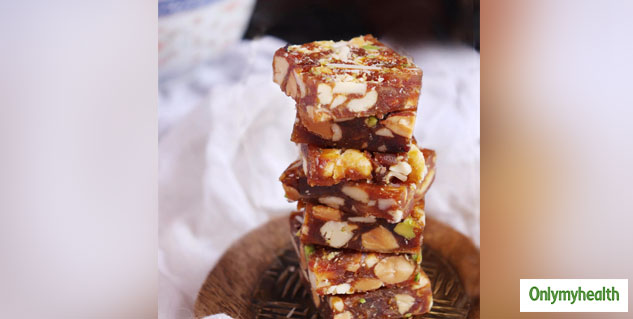 Ingredients for sugar-free ragi barfi
1 cup ragi flour
1 cup ghee
One teaspoon ground green cardamom
1 cup jaggery powder
1/4 cup lukewarm milk
Two tablespoon mix dry fruits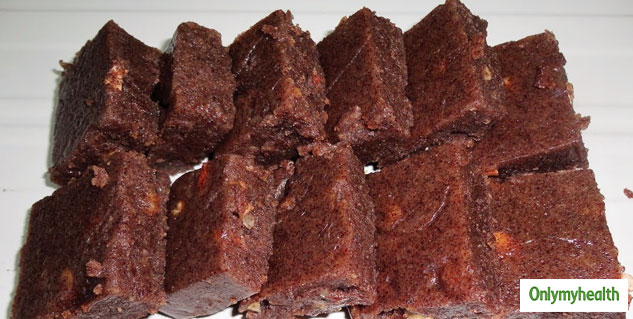 How to make sugar free ragi barfi?
Step 1: To prepare this tasty dessert, first of all, place a pan on low heat and melt a little ghee in it. Now after the ghee melts, add ragi flour and fry it. Make sure the heat is intense and doesn't burn instead of roasting the flour. For this, gently stir it well. When the dough is roasted and turned brown, please turn off the gas and allow it to cool for 5-6 minutes.
Step 2: After this, you put the pan again on low heat. Now add jaggery powder with green cardamom powder and then mix it well. The jaggery will slowly melt, but keep stirring this mixture and do not let the jaggery burn. However, if you find it too dry, add some warm milk and mix properly. When the jaggery is cooked, turn off the gas.
Step 3: After turning off the gas, add ghee to it again. Now take a plate and grease it well with ghee, then add this ragi mixture and garnish it with the chopped dry fruits. Now let it cool thoroughly and then cut it into a square shape. Your ragi barfi is ready, and now you can enjoy it.
Conclusion: Can Diabetics Eat Ragi? Ragi, also called millet, is a nutrient-dense grain that grows well in dry climates and high altitudes. Diabetics are usually advised to consume ragi as a suitable replacement for wheat and white rice as it helps in maintaining cholesterol and blood sugar levels. Moreover, the presence of dietary fibre in ragi strengthens the digestive pace and keeps the cravings at bay, consequently, keeping blood sugar in control.
Read more articles on Diabetes