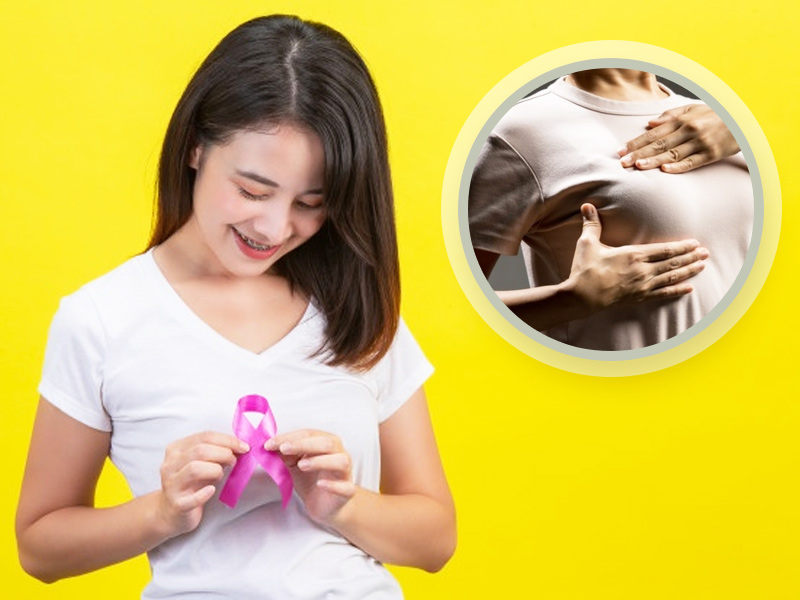 Breast cancer is the most common cancer in India and also, the one causing maximum cancer deaths. While this is most common in women, men too can get breast cancer. Anyone can get breast cancer but those who ignore the warning signs are at greater risk. For any given disease, it is important to be watchful towards the initial signals that the body gives. If you think cancer develops all of a sudden, it is not. It is a gradual progression of abnormal growing cells, becoming cancerous and developing into tumours. While everyone is aware of breast cancer, only a few know about the early warning signs of breast cancer. On the occasion of breast cancer awareness month which is observed every year in the month of October to spread awareness about this fatal cancer, Dr. Meenu Beri MD (Path)Lab, Director HOD Cytopathology, Clinical Pathology and Haematology at Lifeline Laboratory is telling prominent warning signs of breast cancer in women.
Breast cancer is the leading cancer in India among women, second only to cervical cancer. It is also the most treatable, if detected early (stage I-II). While post-menopausal women above the age of 55 years are the most vulnerable, it can occur in younger people too. If first- degree female relatives in the family (grandmother, mother, aunt, or sister) are detected with it, preventive screening becomes a must.
What are the warning signs of breast cancer?
This is one of the most-asked questions on the Internet which depicts lack of basic knowledge about breast cancer. If you also do not know the initial signs and symptoms of breast cancer, you must read this article till the end.
Different women can have different symptoms, but by and large, the following symptoms are common among most, which may appear long after the cancer has already developed. However, there may be no apparent symptoms at all:
Look out for lumps, or swollen lymph nodes on or around the breast, armpit and collar bone. Every lump may not be cancer, but could be a cyst, blocked milk glands, abscess or fibro-adenoma (smooth, rubbery and benign lumps which move upon touching).
'Orange peel' appearance or dimpled appearance.
Thickening, flaking, scaling and discoloration or bruising of breast skin.
Rashes or irritation in the breast area.
Watery or bloody discharge from nipples.
Watch out for changes in the shape of the breasts.
Retracted, pulled in or inverted nipples.
Pain and tenderness in or around the breast area.
Lumps tend to develop more commonly in the left breast.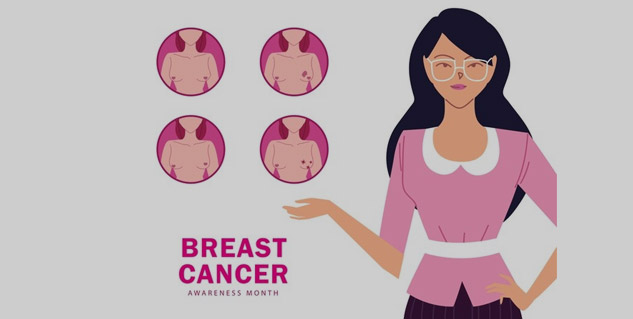 Significant risk factors for breast cancer
Apart from the signs and symptoms of breast cancer, one should also check if they fall in the risk category. If you know beforehand that you are at risk of breast cancer, you can cut down the risk by practising preventive measures. The below-mentioned factors for increased risk of breast cancer must also be borne in mind:
Family history: Preventive screening is a must, if first- degree female relatives in the family (grandmother, mother, aunt, or sister) are detected with it, or if there is a history of cancer in the family).
Post-menopausal women above 55 years.
If menarche (beginning of menstruation) occurs before the age of 11-12 years.
If menopause (cessation of menstruation) occurs after 55 years.
No past history of breast feeding.
Smoking and alcohol consumption.
Overweight or obesity can also increase the risk.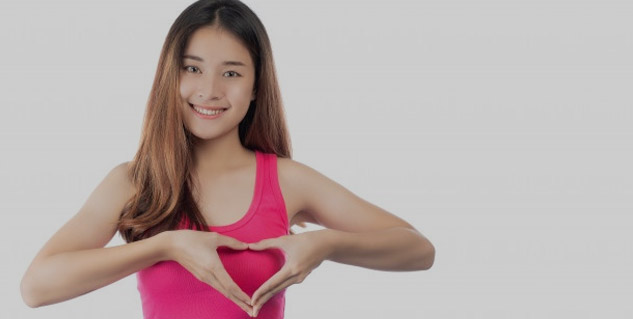 Signs of metastatic breast cancer (cancer which has spread to other parts of the body), of which one may not be aware, could include general weakness, headache and nausea without any plausible reason, trouble breathing, jaundiced eyes, skin pallor, swelling in abdomen, weight loss, etc.
The most significant fact to remember is that preventive screening is of utmost importance in the presence of one or more of the above symptoms and risk factors. Doing self breast examination helps in detecting breast cancer at the initial stage. Every woman should check for any lump or clot or other physical sign that may be a warning sign of breast cancer.
Image credits- freepik