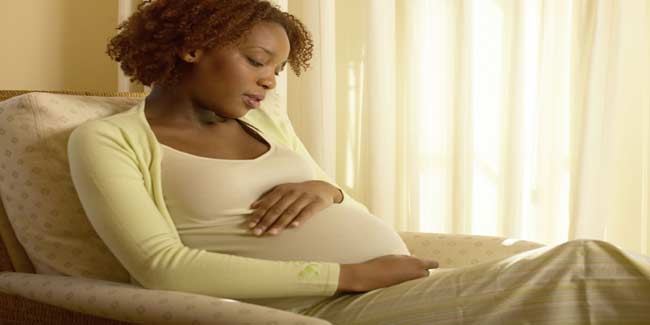 The likelihood of developing DVT is especially high during pregnancy and some of its most commonly experienced symptoms include pain, tenderness and swelling.
Veins that carry blood from all parts of your body and gets back to the heart tend to clot at times and this is known as venous thrombosis. DVT or deep vein thrombosis is the most common type of clot during your pregnancy, and it is a blood clot in a vein deep below the skin's surface.
DVT or deep vein thrombosis is a medical condition by virtue of which a blood clot forms in the legs. The blood clot is especially dangerous when it dislodges itself from the vein and travels through the circulatory system to the lungs. According to the University of California at San Francisco, pregnant women are at a higher risk of developing DVT. Although, the symptoms of DVT in pregnant women are same as that in men and non-pregnant women, it is more difficult to diagnose it in pregnant women, especially if they get confused with the symptoms of pregnancy.

Some of the symptoms of DVT include:
Tenderness and Pain
Pain is one of the presenting symptoms of DVT in pregnant women. A blood clot irrespective of the place of its origin will hurt when it interferes with the blood circulation. It is the disruption of smooth flow of blood that causes pain. According to MedlinePlus, standing on the affected leg is likely to cause a lot of pain than standing on the one that does not have the blood clot. When women touch the affected area, they feel soft tenderness.
Warmth and Redness
If the DVT is extreme, there will be a localised area of redness on the skin. When lightly exposed to touch, the affected area will feel warm. The limb will feel warmer than the others. Any pregnant women, who experiences these signs should be evaluated by a health care provider.
Swelling
If there is tenderness and warmth in the affected area, there sure will be swelling. When the clot inhibits the circulation, the blood is likely to back up in the vein causing swelling in the area. The body will find it difficult to eliminate the bodily fluids and therefore, lead to problems of indigestion.
Causes of DVT
DVT is caused by several factors such as:
Immobility by virtue of prolonged travel and sitting such as in long airplane flights, train or car; surgery; hospitalisation; trauma to the lower leg with or without casting or surgery; pregnancy and six to eight weeks post partum and obesity.
Hypercoagulability by virtue of medications such as birth control pills, estrogen etc; genetic predisposition; smoking; cancer and polycythemia.
Trauma to the vein by virtue of a bruised leg, fracture to the leg and complication of an invasive procedure engaging the vein.
Prevention of DVT



Well, because prevention is better than cure, we will suggest you certain preventive steps that you can take to steer clear of this trouble of blood clot in vein. Here are some steps:
You must quit smoking if you in the habit.
You should eat healthy, and this is more so for those who are overweight.
Exercises are must, and so you should walk, swim, or just move about doing your daily chores like folding the clothes and so on. This will improve blood circulation in your legs.
If you happen to be travelling by air then you should wear compression stockings. These will squeeze your feet and help will lower legs and thighs, thus helping blood circulate more quickly.
During pregnancy you will be given low-molecular-weight heparin for the treatment of DVT. This treatment will be recommended to you for the remainder of your pregnancy or for at least six weeks after the birth of your new born.
Read more articles on Pregnancy Problems