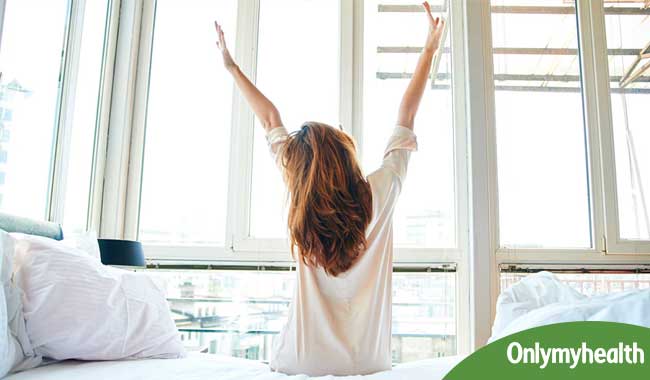 What could possibly go wrong before you reach office? Well, a lot of things actually! And the effect of these "things gone wrong" wouldn't limit to the hour; it will set you up for a whole crummy day. There are some health mistakes that most of us do in the morning and thus unintentionally mishandle the rest of the day.
But, just as these flubs are simple to commit, the ways to fix them are easy enough. Let's get your day going in the right direction.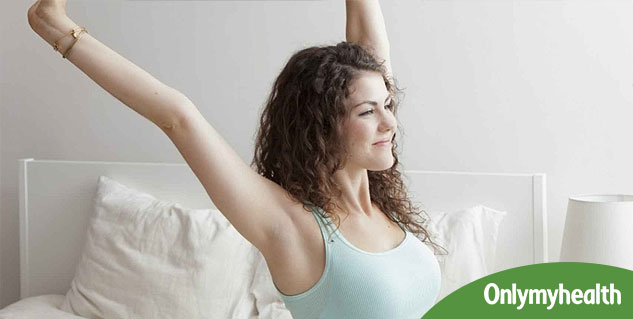 You Don't See the light of the Day
You roll out of the bed, take a shower, drink your coffee greedily, and dig yourself into your office; all this doesn't allow you a moment to see the daylight until lunch. And if you are wondering how it is harmful to your health, you might want to know what a study from the Northwestern University's Feinberg School of Medicine found. It reported that missing out on morning rays might foul up your body mass index.

It was discovered by the researchers that people who got most of their natural exposure afternoon, had higher BMIs than people who got it in morning. To set your body's internal clock and regulate your energy level, appetite, and metabolism, you must get natural sunlight for at least 20-30 minutes every morning. You could do this by opening the blinds to let the sun in while getting ready or have your breakfast outside if you can find time for that.
You Start Your Day without Water
What could happen if you don't have a glass of water at the start of your day? Well, not much; you'll just play hydration catch-up for the rest of the day, be in a foul mood, be confused and tired. We guess these are enough reasons given by the University of Pittsburgh's Center for Sports Medicine and research from France to gulp down that glass of H2O.

Having enough fluids in the morning will make you happier, sharper, and more energetic throughout the day. It also will provide you with more strength, speed, and stamina for your workouts later. To put yourself on the right track, you must drink at least three cupfuls of water during the first hours of the morning.
You Exercised without Eating Anything
Going by a recent British research, heading out for your morning run or lifting session on an empty stomach will make you surly and foggy all day long. The study recorded that those men who had breakfast before the morning workout session were sharper and in a better mood throughout the day as compared with when they didn't eat anything before exercising.

A fulfilling meal before working out provides your brain with the energy that it needs to work properly during the course of the day. Make sure your breakfast contains the right mix of proteins and carbs.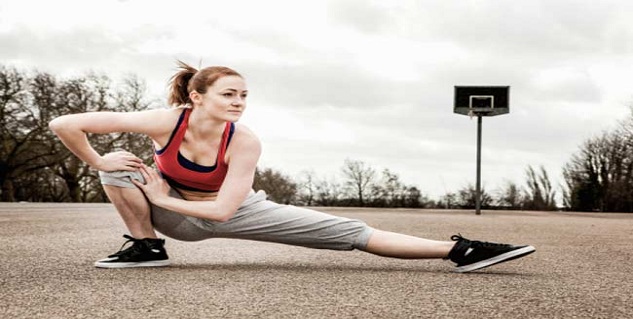 You Didn't Have Enough Proteins
A new study from the University of Texas found that it is not the right way to build muscle by waiting until the lunch or dinner time to get your protein fix and having oatmeal or a banana in the morning to hold you over for a few hours.

A full 30-gram serving of protein in all three major meals ensures a 25 percent higher muscle protein synthesis rate as compared to having the same amount of protein, but in bulk in dinner.

Your body's ability to use the protein maximises when you space out the amount evenly throughout the day. It is because your body can only use up 30 grams of protein to repair muscle at a time. Men's Health recommends the following breakfast menu: Scramble up 3 whole eggs and 4 egg whites and have that alongside 2/3 cupful of oatmeal for a filling breakfast that provides 36 grams of protein.
You Don't Enjoy Your Ride
Fuming at crazy traffic just doesn't make your day miserable but also your life hapless. And we don't say that, Swedish researchers do. Your feeling towards your commute, whether good or bad, impacts your overall health.

Make the buffer between your home and work life as entertaining as possible by listening to your favourite songs during the trip. You could also choose to travel with some colleagues so that all those interesting talks don't allow you time to stress over at the halt.

Now as you see, these morning mistakes can well be prevented and your day saved. But, there is only one person who can actually ensure your day to be happy and cheerful, and that is you. Don't ever let these mistakes ruin your a.m. and the rest of the day.