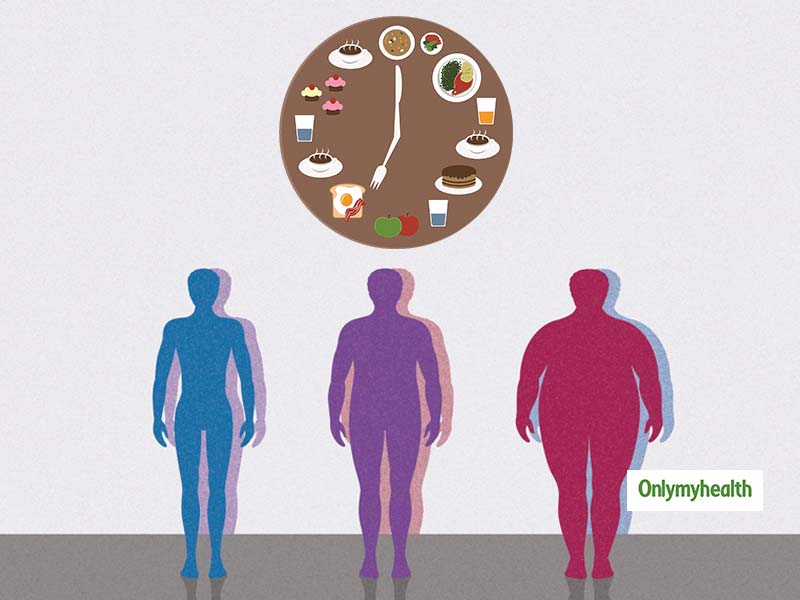 Meal timing and weight gain: Have you adopted all kinds of diet plans to lose weight, but failed? It's because the way of eating also has its importance. Starting the first meal/diet/breakfast early in the day helps in losing weight. Along with a healthy diet/food for weight loss diet, lifestyle/routine also has a significant impact on us. If you eat food on time, then it is easy to lose weight. In today's dynamic lifestyle, the food's role has changed, and the maintenance of fitness level is a challenge. But with all this, keep in mind that eating on time is essential for a healthy life. Are you trying to lose weight? If yes, then you need to pay special attention to the type of food. Several people believe that if you sleep at 10 o'clock, you should have dinner by at least 6-7 o'clock. According to them, the food eaten post 7 pm increases your weight. But is it true? Do these things affect your weight? Today we are telling you some scientific reasons for this.
What Does New Research Say?
According to recent new research, eating food early in the day keeps craving/hunger under control (which is the main reason behind obesity). Eating healthy/nutritious food early in the day provides the necessary nutrients. When the body gets the required nutrients, it kills all the food craving, and the body does not produce much fat. When you gobble food during the day, it is a kind of intermittent fasting. Because when you devour food, the body does not get more calories throughout the night.
Also Read: Here's How Carrot and Tomato Soup Promote Weight Loss
Intermittent Fasting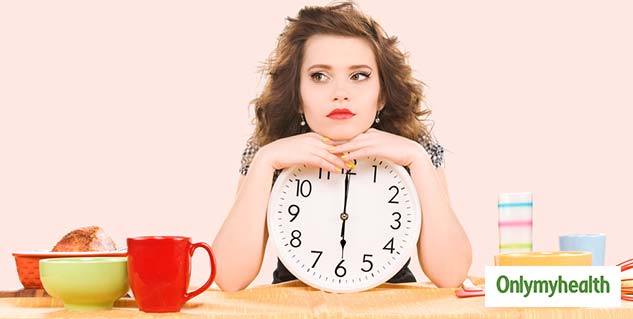 Intermittent fasting weight loss is the most commonly used diet plan. To reduce weight, intermittent fasting requires 8-12 hours fasting in 24 hours. When someone is on intermittent fasting, the body gets enough time to digest food, and when it is absorbed properly, the body receives an adequate amount of nutrients. Some other research has also found that intermittent fasting helps in burning fat. Diet experts believe that intermittent fasting can prevent food craving/hunger.
Also Read: Let's Understand Food Labels By Nutritionist Seema Singh
Precautions
According to other research, if there is a long gap in the day's food/meal, then it also helps in weight loss. However, diet experts believe that it is crucial to seek health tips from health experts about the risk of intermittent fasting (before initiating it). This diet plan is not suitable for people who are suffering from heart disease, high blood pressure, diabetes, gastro or intestinal illness. Such patients should change their diet plan only on the advice of their doctor.
Less healthy metabolic profile & delayed meal time pattern in males
An introductory analysis of the results in men found that a delayed meal time pattern led to weight gain (compared with daytime eating). It also found that "respiratory quotient" went up when meal times were later. However, doctors also believe that the body gets better nutrition by eating all the food on time. Breakfast should be taken before 9 o'clock (AM) or within 1 hour of waking up. Lunch should be taken after 4 hours of breakfast. Meanwhile, dinner should be taken before 9 p.m.
Calories as per your metabolism: Fitness experts believe that it does not matter whether you take calories before 6 am or after 6 pm. If your metabolism is right and you have consumed the same amount of calories as per your body needs, then it will not boost your weight at all. The work of calories is to generate energy for the body.
Read more articles on Weight Management