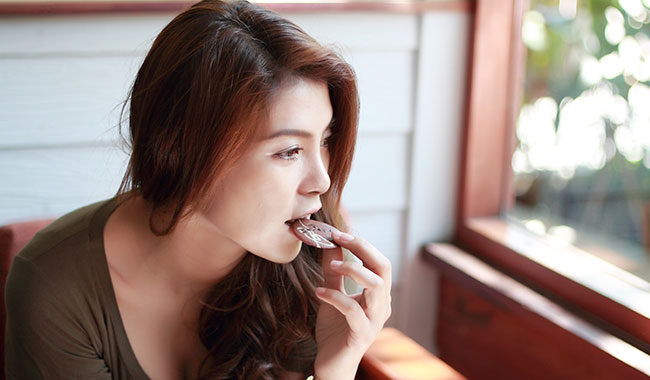 Emotional eating is impulsive overeating when in emotional distress. The reason behind emotional eating is emotional upheaval from which a person is going through rather than hunger satisfaction. A person tends to binge on a variety of food items, especially favourites. This binge eating results in unwanted and unintended weight gain that can inbreed several health complications, such as lifestyle disorders (obesity, diabetes and heart attack).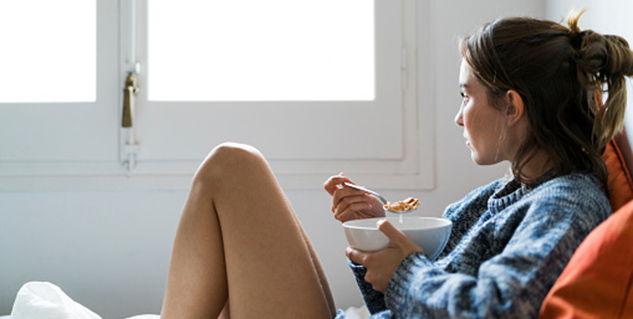 How you become an emotional eater
Almost everyone has his/her own comfort foods that he/she likes to gorge on in a particular state of mind/mood. People tend to binge on potato chips or French fries when feeling bored. Similarly, people, who have to face several stressful episodes in a day, tend to hold on to a pizza slice instinctively. Those who are upset tend to gorge on sugary things, such as sweets, cookies, candies and ice cream in particular. Emotional eating is a result of emotional and mental distress, which a person wants to compensate by eating food irrespective of the quality/quantity of food he/she is taking.
Causes of emotional eating
Depression

Boredom

Loneliness

Chronic anger

Anxiety

Frustration

Stress

Interpersonal relationship issues

Poor self-esteem

Inability to show resentment
How emotional eating leads to weight gain
Due to emotional distress, a person indulges in emotional eating or binge eating in which he/she eats in excess because of the distraction caused by the negative emotions or feelings. The indulgence involves an excess of fatty and oily food rather than healthy food options. Emotional eating triggers overeating and a person ends up with extra pounds added to his/her present weight.
Coping with emotional eating
Learn some stress management techniques. Know how to deal with everyday stressful situations and tackle major stressful episodes

Take part in interesting activities so you do not reach for food every time you are under stress. You may engage in simple activities, such as house cleaning, art and craft or simply going for a walk

Keep a tab on what you eat. Emotional eating triggers unhealthy eating, thus making you prone to weight gain and complications, such as obesity or diabetes

If you are unable to figure out the underlying cause of emotional eating, arrange a meeting with a psychiatrist

Remember that for losing weight gained by emotional eating, you must effectively address the cause of emotional eating
If you continue to eat until you feel nauseated, you surely have a problem with impulsive overeating. Talk to your healthcare provider at the earliest.
Image source: Getty