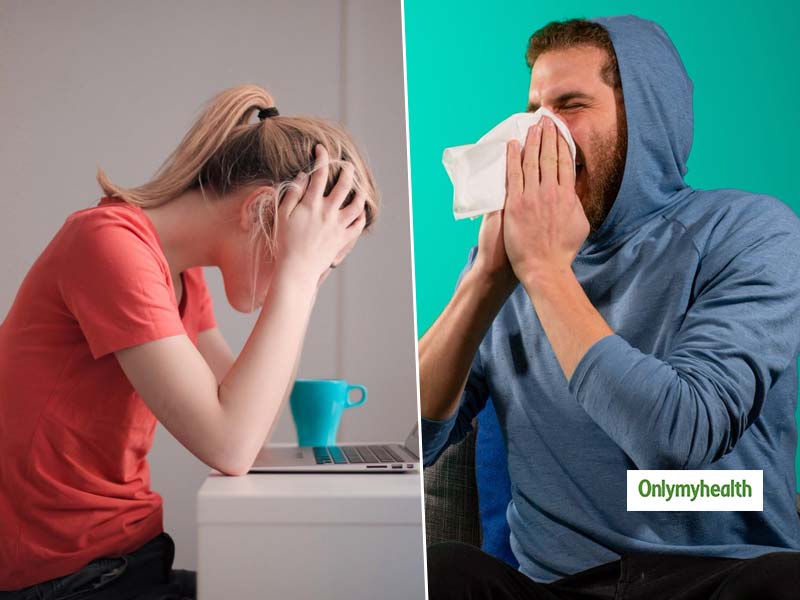 According to experts discovering the distinction between a panic attack and novel coronavirus can be a very challenging task for anyone enduring from an anxiety ailment. Dr Kenneth Osiezagha's patients face temporary debilitating shortness of breath (typically a symptom of mild to severe anxiety). Conspicuous anxiety disease signs include fatigue, shortness of breath, sweating and muscle tension. Fatigue, fevers, aches and shortness of breath are common coronavirus symptoms.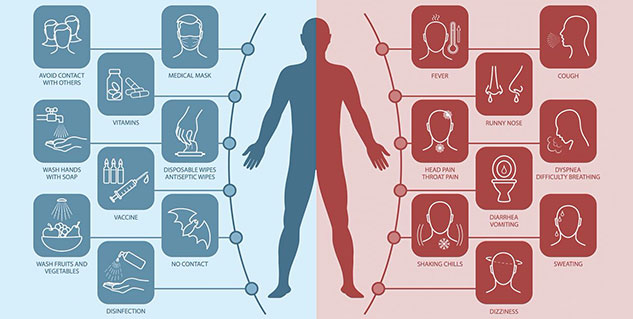 A message from the National Institute Of Health! How to distinguish panic attack symptoms from #COVID19 symptoms? Panic attacks are usually quite discrete episodes, with an abrupt beginning – peaking at about 10 minutes – and a specific end, usually within half an hour. Many people who present to emergency departments with what proves to be a panic attack believe they are suffering a heart attack.
People who have anxiety disorders should try to recognize whether their symptoms are similar to those they have had in the past that proved attributable to anxiety around illness, and should try those efforts that have worked for them in the past, including relaxation and prescribed medication. Symptoms that lesson with relaxation, antianxiety medication, or distraction, is likely due to anxiety and not COVID-19.⠀
Also Read: Amp Up Your Health During This Lockdown With Tips From Nutrition Expert Kavita Devgan
If you have physical symptoms that are not familiar as being associated in the past with anxiety, including persistent fever and cough, as well as trouble breathing which is persistent (unlike the common time-limited nature of a panic attack) and does not improve with antianxiety techniques, you should call your doctor or visit www.cdc.gov/coronavirus website for more information.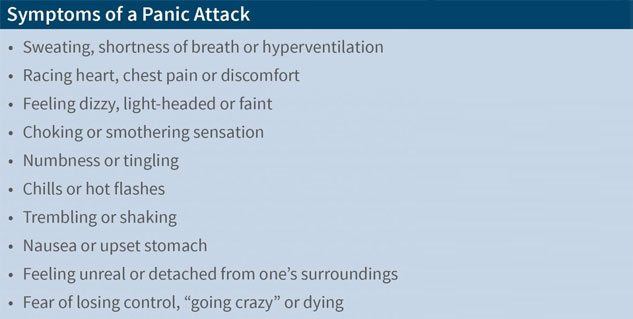 Also Read: COVID-19 True Story: The 14-Day Long Battle Of Pk Venkat, Karnataka's First Coronavirus Patient Is Inspiring
Dr Kenneth Osiezagha said that the disparity between stress and infection can be very blurred. If you have a temperature beside other signs then you should probably get tested. Dr Kenneth suggests that some very severe problems of anxiety ailment can occur in a low-grade temperature.
Doctor Frank Okosun had many patients, who had reach out with coronavirus signs, but it was discovered (after consultation) their possibility of having the virus was low and they likely had increased stress or anxiety.
Dr Kenneth Osiezagha said that Okosun sent some patients for testing. These patients possibly had coronavirus symptoms. However, in any case, the pandemic needs to be taken seriously. Unlike panic attacks, coronavirus is a highly poisonous infection with notable death rate. Panic attacks often lead to the feeling of dying (but this is not fatal but treatable).
Panic attack remedies: First, recognize whether you are having a panic attack. Muscle relaxation, deep breathing, light exercise, mindfulness, medications and grounding.
Read more articles on Health News