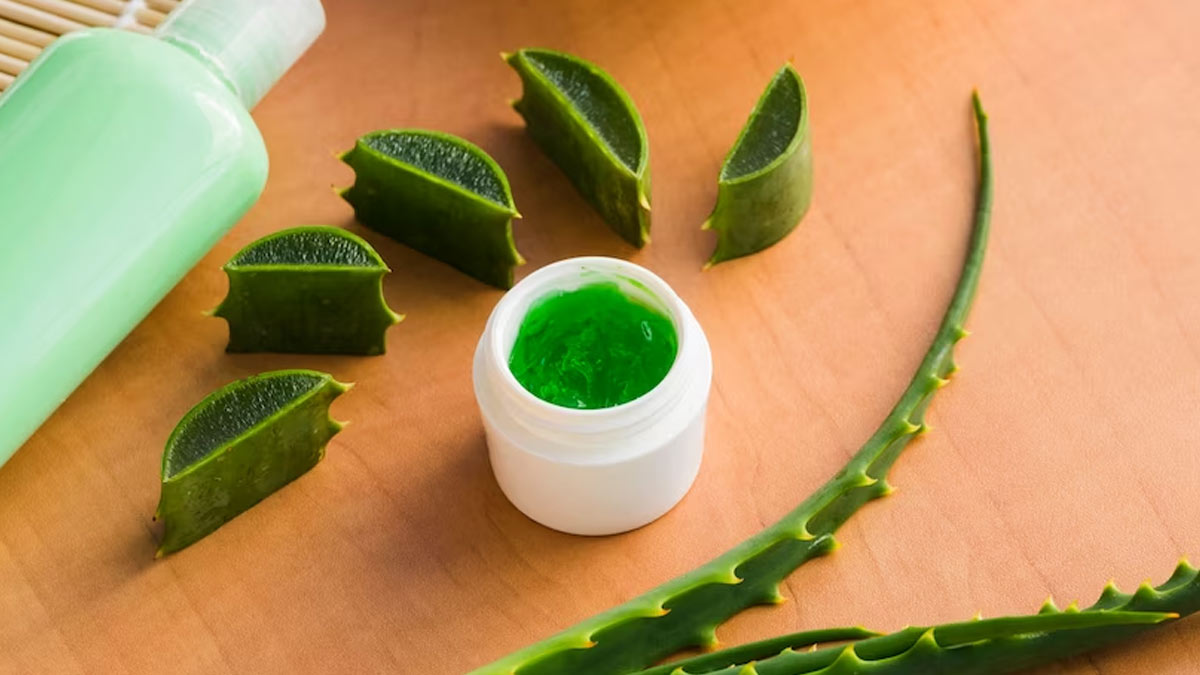 If you are someone who prefers natural ingredients on your skin, you may be familiar with aloe vera. It is a commonly used skin ingredient and is known for its medicinal and skincare properties. With its exceptional healing properties and abundance of nutrients, aloe vera is a summertime skincare superhero. Be it heat rashes or sunburns, aloe vera can improve your skin health in many ways.
We spoke to Dr Nidhi Dagar, Chaudhary Braham Praksha Ayurvedic Charak Sansthan, who listed different ways to use aloe vera during summer.
How To Use Aloe Vera During Summer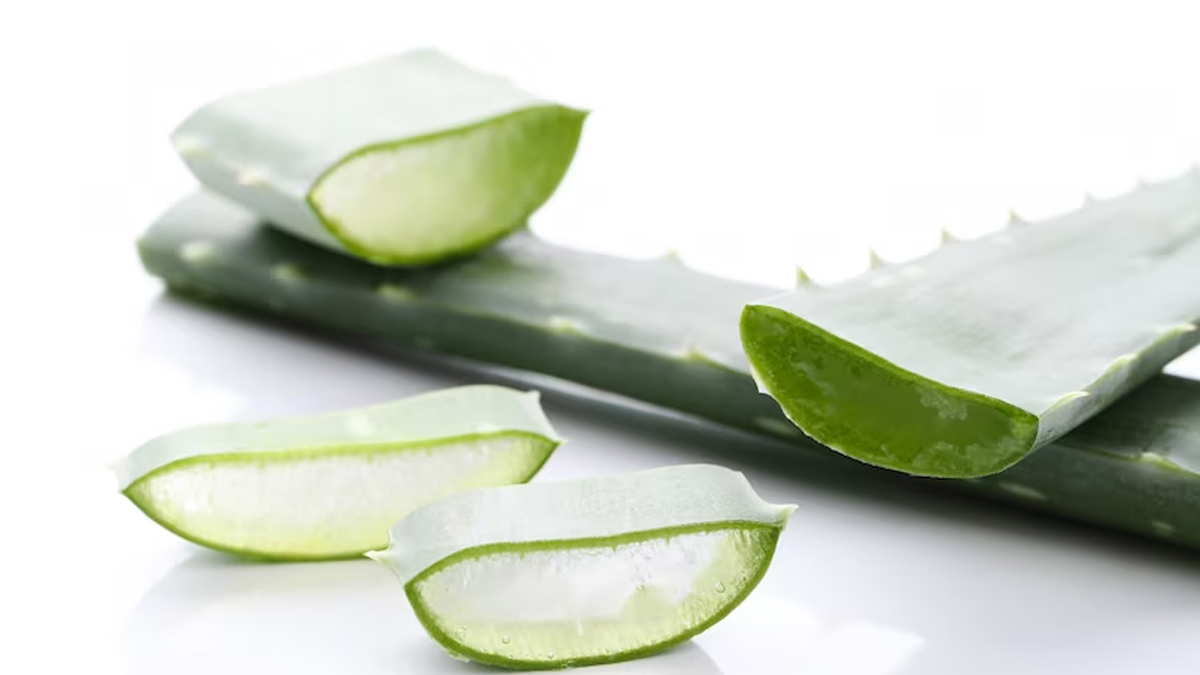 1. Apply Aloe Vera Gel
If you are looking for an easy yet effective way to promote skin health, aloe vera gel can be the right choice for you. Sunburn and rashes are common in summer and applying aloe vera gel to the affected area can help you soothe these skin conditions.
2. Aloe Vera Ice Cubes
The cold sensation on your face during the summer months can be no more than a delightful treat. So why wait any longer when you can use aloe vera ice cubes on your face? Dr Nidhi said that the ice cubes will help minimise puffiness, calm sensitive skin, and tighten pores.
Also Read: Aloe Vera To Sitz Bath: 7 Easy And Effective Home Remedies To Treat Piles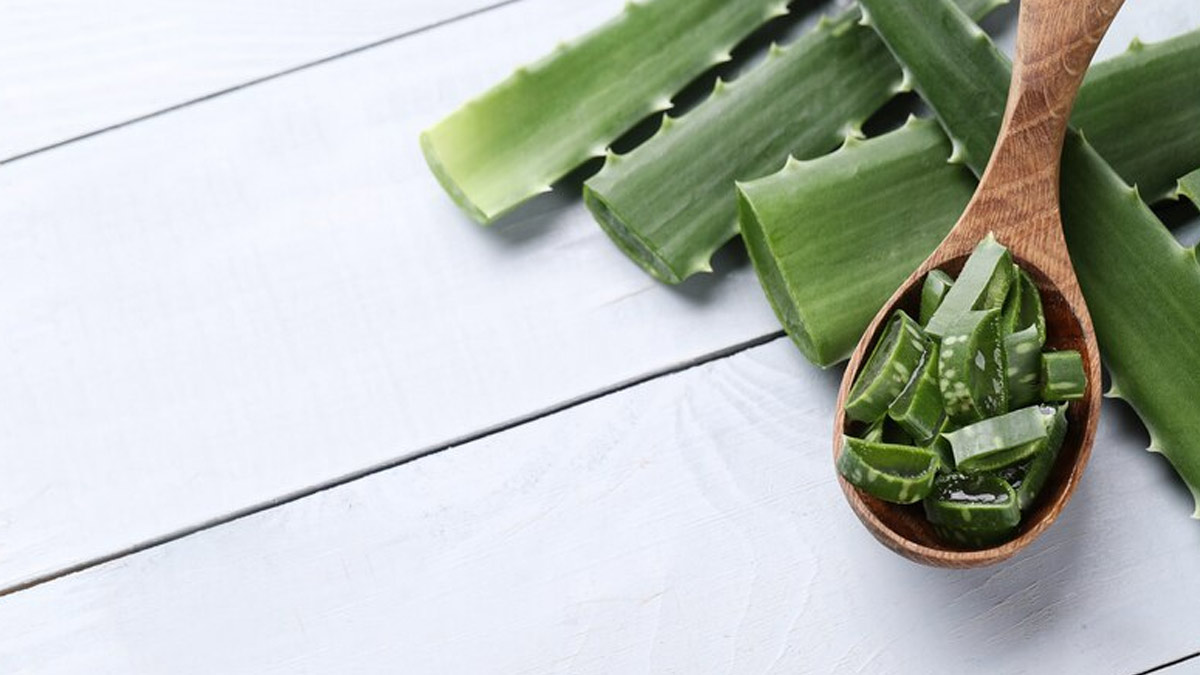 3. Aloe Vera Body Scrub
Dr Nidhi said that aloe vera acts as an exfoliant, causing dark areas and scars to lighten and finally fade away. When used as a scrub, it can help remove dirt, damaged and dead cells, and prevents acne on your face. To prepare the mask combine half a cup of aloe vera gel, one cup of sugar, and two tablespoons of olive oil. Massage the scrub into damp skin for about five minutes and then rinse it off. Your skin will feel smooth, nourished, and ready to soak up the sun.
4. Use It As A Moisturiser
Dr Nidhi added that aloe vera contains humectants which help bind moisture to your skin. So using it as a moisturiser can help activate collagen and elastin fibres, thereby boosting skin elasticity. It also helps your skin stay hydrated and well-nourished.
Also Read: 5 Ways To Add Aloe Vera To Your Diet For Weight Loss
5. Aloe Vera Cooling Mask
If your skin looks dull and lacks a glow in summer, try using an aloe vera mask on your skin. It aids in the relief of irritated skin caused by UV radiation or skin rashes. It promotes collagen, moisturises skin and provides freshness to the face when used in a mask. To prepare the mask, mix four tablespoons of aloe vera with one tablespoon of yoghurt. Apply the mixture to your face and rinse it after 15 minutes.
Bottomline
Aloe vera is a great escape for those who have sensitive skin as it causes no skin irritation. This hero ingredient will result in soft, smooth, supple, and hydrated skin even in harsh summer months. However, if you have never used aloe vera before, consider doing a patch test to avoid allergic reactions.