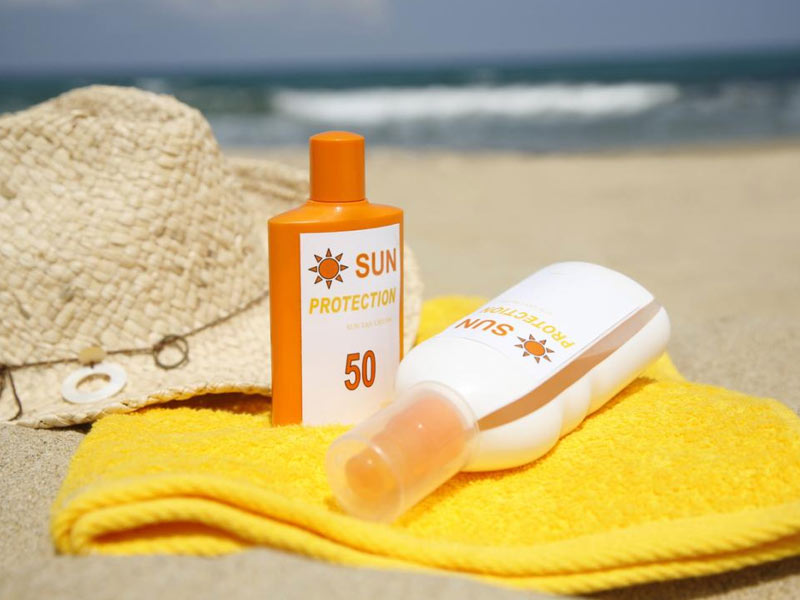 SPF is one of the most important parts of any skincare routine. Lathering up some sunscreen is really important no matter if you are staying indoors while working from home or going out on a chilli winter afternoon. As the name suggests, sunscreen helps to protect your skin from the harmful effects of the sun rays. A regular application of a sunscreen can help you to prevent skin conditions such as fine lines, sunspots, sunburn, premature aging and even skin cancer. The active ingredients present in the sunscreen work by absorbing the UV radiations from the sun rays which prevents it from penetrating any deeper into the layers of skin. Where using a sunscreen can be so good for your skin health, there is a debate between a physical and chemical sunscreen. To make it a bit easier to understand we have done all the research for you so that you can choose the most suitable type of sunscreen for yourself. Read along to know more about chemical and physical sunscreen along with the difference between these two.
Physical Sunscreen
One of the most common types of sunscreen available out there, a physical sunscreen works by sitting on top of your skin which tends to create a barrier. This barrier created on the skin's surface, filters the UV rays. As a physical sunscreen tends to
Also Read: Sunburn Home Remedies: 5 Things That You Didn't Know Could Heal Sunburnt Skin
block the sun rays by creating a layer and hence is also known as the sunblock. They reflect back the UV rays and provide you with instant protection. It consists of mineral based ingredients such as zinc oxide and titanium dioxide which helps in blocking the harmful ultraviolet A and B rays and hence is also known as the mineral sunscreen. This kind of sunscreen is considered to be suitable for every skin type and has a long shelf life. One does not need to wait before heading outdoors as these sunscreens start working as soon as they are applied.
Here are some of the benefits of using a physical sunscreen-
Provides instant protection after application
Is suitable for all skin types
Chemical Sunscreen
A chemical sunscreen can be simply understood as a chemical based formula that gets absorbed into the skin and forms a protective layer that shields your skin from the harmful UV rays. A chemical sunscreen tends to absorb the UV rays into the skin and starts to work about 30 to 40 minutes after its application. The application of a broad spectrum sunscreen plays an important role in protecting your skin from various problems caused due to sun damage as it prevents sunburn, helps to prevent the early signs of aging and reduces the risk of developing skin cancer.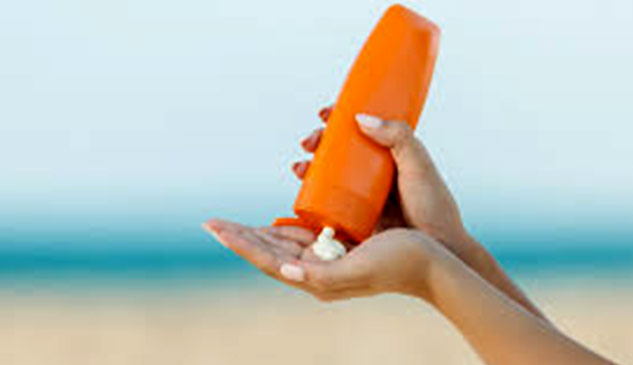 Image Credits- Gettyimages
These sunscreen tends to get absorbed real quick and is a great option for those who are involved in some kind of water related activities or physical activities that make them sweat. Also known as the organic sunscreen, these are made with chemical compounds such as octinoxate, avobenzone, oxybenzone and octisalate.
Here are some of the benefits of using a chemical sunscreen-
Is not very heavy on the skin and hence can be blended with makeup
Has a thin lotion like consistency that makes the application process easier
Gets absorbed very quickly
Is water resistant
Physical Vs Chemical Sunscreen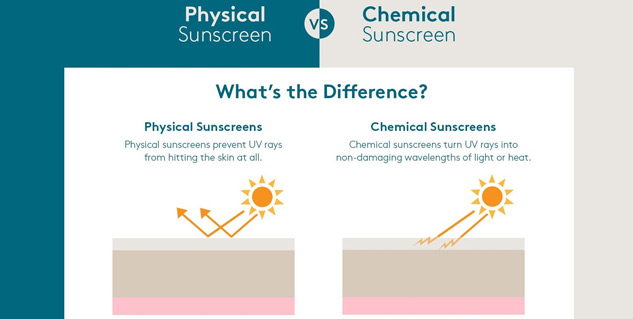 Image Credits- Shopify
Also Read: Sunscreen Vs Sunblock: How Are These Different From Each Other?
As by now we are aware of the benefits of both these types of sunscreens along with their formulas and the way they work. Let us take a step ahead and learn about the difference between these two so that it would be easier for you to choose which one is more suitable for you.
Physical sunscreen works by sitting on the layer of your skin and reflecting the UV rays whereas the chemical sunscreen gets absorbed into the skin and tends to absorb these rays into the skin and convert it into heat rays.
Physical sunscreens feel heavy on the skin and tend to increase precipitation whereas chemical sunscreens are light and get absorbed easily.
Chemical sunscreen might take about 30 to 40 minutes to start working whereas a physical sunscreen provides instant protection.
Chemical sunscreens might not be suitable for every skin type whereas application of a physical sunscreen is suitable for people with sensitive skin as well.
Physical sunscreens tend to rub off easily and require repetitive application whereas a chemical sunscreen is long lasting and can be used for water sports as well.
Physical sunscreens are known to be environmentally friendly as they do not damage any coral reef whereas the chemical sunscreen might end up killing 50% of them.
Physical and chemical both types of sunscreens are known to provide protection to your skin from the harmful ultraviolet rays of the sun. They tend to shield your skin from these harmful rays and protect you from conditions such as skin cancer, premature aging, sunburn, sunspots, etc. One needs to choose what is best according to their skin type and preferences.