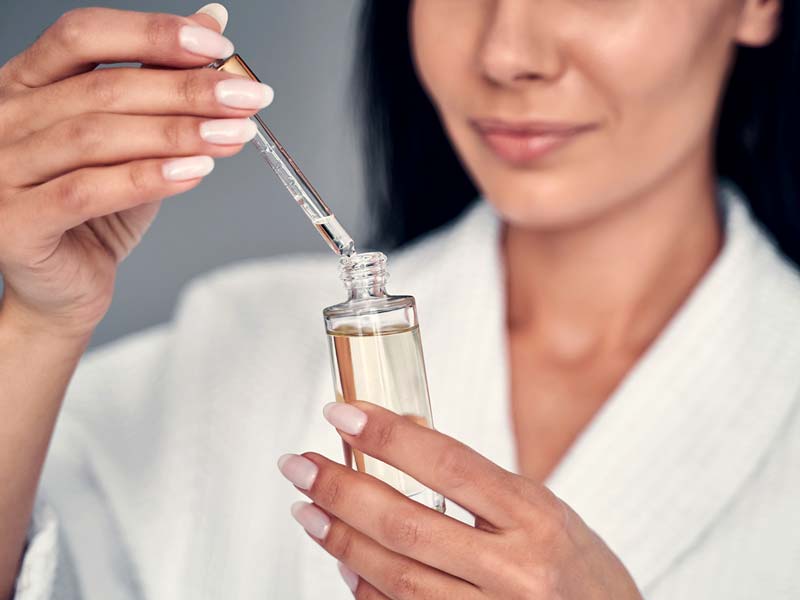 Everybody needs to follow a skincare routine in order to get healthy and glowing skin. Where makeup removal is key in a skin care routine, one must know the correct way to do so. In recent times we all have heard a lot about the hyped double cleansing routine. Double cleansing is a two-way makeup removal technique in which the first step is to remove the makeup using an oil based product and then cleansing it with a water based cleanser or face wash. They work on the principle of emulsion cleansing that melts down the makeup and turns it into a milky white lotion. However, people generally tend to be confused about what they should use to remove their makeup.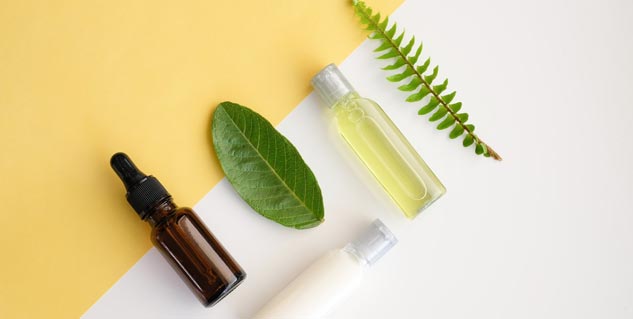 Image Credits- Getty Images
Also Read: What Is a Serum & Why You Should Add It In Your Skincare Routine
Here's to solving your confusion and helping you out in making the right choice. Here's all you need to know about facial oil and cleansing oils and the difference.
What are facial oils?
Formulated with non-comedogenic botanical oils, facial oils can be understood as an oil based liquid formula that is used to nourish skin. These oils are designed to moisturize the skin and lock in the hydration so it looks nourished and glowing. As our skin itself produces oil to prevent water loss, including facial oils in your skincare routine can help you in restoring, maintaining the sebum production and providing nourishment.
Image Credits- Lipani Skincare
Also Read: Here's The Ultimate Facial Oil Guide For You To Pamper Your Skin
They help in protecting and restoring the skin's natural barrier that protects it from degeneration and damage. Application of these oils provides a protective layer to your skin which protects them from damaging environmental factors like pollution, dust, dirt and harmful UV rays. These facial oils are mainly plant based oils which are used as a last step of skincare routine to lock in the moisture.
Benefits of using facial oil
Facial oils are an important part of the skin care routine as they provide moisture and nourishment to the skin. Let us take a quick look at some of the benefits of including them into your skin care routine-
Provides moisture to the skin
Locks in hydration
Reduce the appearance of wrinkles and fine lines
Helpful in calming skin inflammation
Shrinks enlarged pores
Can be used as a base for makeup
Helpful in banishing zits
Can treat blemishes
Helpful in reducing the appearance of dark spots
What are Oil Cleansers?
These are makeup removers that are used as a part of double cleansing routine to remove makeup, dirt, debris and pollutants from the skin's surface. Cleansing oils can simply be understood as a mixture of natural oils along with surfactants that helps to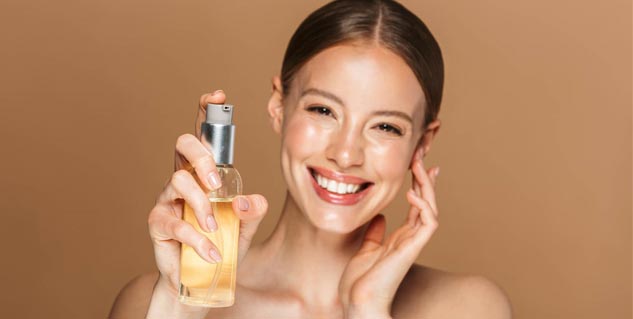 Image Credits- 100% pure
emulsify the makeup so that it can be rinsed off easily. The cleansing oils provide quick and effective removal of any foreign particles present on the skin and leaves the skin to be smooth and supple. These are not just oil based moisturizers but solvents that are naturally attracted to oils including the sebum produced by our skin.
Benefits of using Cleansing Oil
In the process of double cleansing, cleansing oils have come up to be one of the best and most loved first cleansing steps. They work on the principle of emulsion cleansing that melts down the makeup and turns it into a milky white lotion. Here we have listed a few benefits of using cleansing oil as-
Quick makeup removal method
Provides moisture to the skin
Controls sebum production
Cleans and unclogs the pores
Cleanses first, impurities and pollutants
Difference between Facial Oils And Oil Cleansers
Where the process of oil cleansing has been popularized a lot due to its myriad benefits, people generally tend to be confused about what they should use to remove their makeup. Where facial oils are the last step of a skin care routine used to lock in the hydration and provide moisture to your skin, cleansing oils works on the principle of emulsification to remove the makeup and first. When it comes to removing makeup, cleansing oils are the best choice as the first step of the double cleansing method. On the other hand using facial oils is a good nourishing technique but is not the best choice for makeup removal.