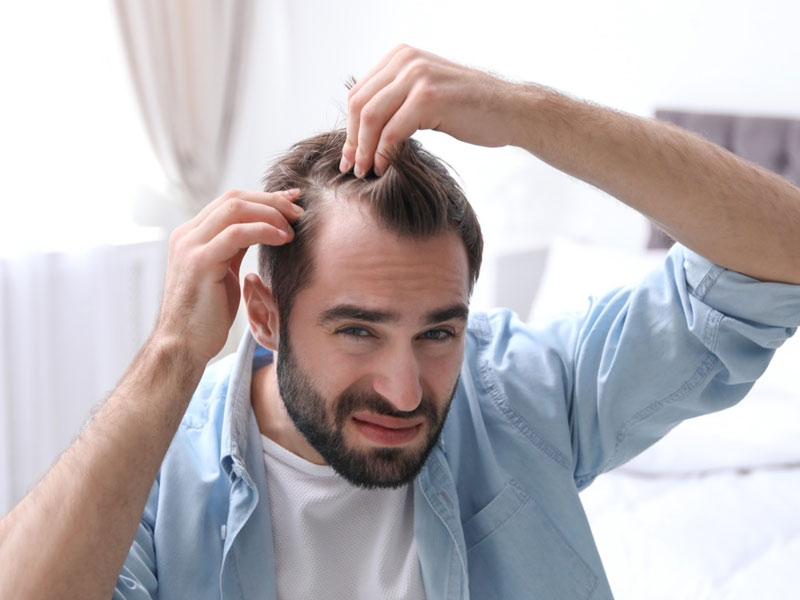 Our hair is one of the most attractive and noticeable features about us and hence having healthy, long and shiny hair is something that we all desire for but our dreams tend to shatter due to the issues of hair fall and hair thinning. Being an embarrassing situation, hair fall leaves a person with a lot of insecurities about their appearance. Hair fall is a condition that can be caused due to various factors such as scalp infection, increasing age, use of wrong hair care products, hormonal imbalance, illness or some kind of nutritional deficiency. It is rightly said that we are what we eat and whatever goes in, does reflect in some form or the other. A diet that lacks nutrition and includes unhealthy food items such as deep fried food, sugar, alcohol and high levels of heavy metals can not just trigger but worsen the issue of hair loss and lead to early baldness. Here are 5 diet mistakes that trigger hair fall and all other health issues caused due to their consumption with Dr. Suyomi Shah, M.D Dermatologist & Certified Trichologist.
Diet Mistakes that Trigger Hair Fall
View this post on Instagram
Let us take a quick look at some of the food items that are present in your diet responsible for hair fall and damaging your hair quality.
#1. Excessive Sugar Intake
We understand that you might get those sugar cravings where you can not help but hop on those sweets, chocolates and cakes. Well there is nothing wrong with consuming sweet food items as they please your taste buds but an excessive intake of sugary substances can be harmful for your health. Processed sugar comes in with zero nutritional value and is just empty calories that tend to satisfy your taste buds. Excessive consumption of sugar food has several side effects such as tooth decay, weight gain, increases the risk of heart diseases, cancer, depression and type 2 diabetes along with speeding up the process of skin aging. Not just this but excessive sugar intake can also be harmful to your hair health and can cause hair fall.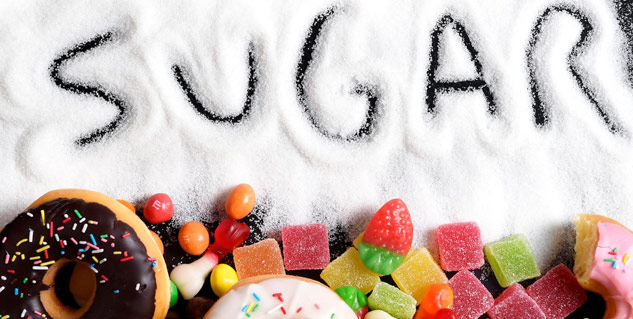 Image Credits- CBS News
Also Read: 5 Signs That Explain Your Body Is Addicted To Sugar
A high sugar intake leads to increasing the glucose levels in the blood, This spike in glucose levels results in more production of insulin and increases the androgen levels of the body. This hormonal fluctuation tends to shrink in the hair follicles and results in hair loss and early baldness.
#2. Alcohol Consumption
Alcohol consumption is a practice that is known for its harmful effects amongst all the genders and age groups around the globe. Where drinking in moderation wouldn't cause much complications but going overboard can be dangerous for your health. A regular consumption of alcohol can lead to drowsiness, nausea, headache, impulsive behavior, loss of coordination, unconsciousness, insomnia, weakened immunity, change in appetite, memory and concentration issues, increased tension, inflammation, bloating, irregular heart beat, increased risk of heart failure, heart attack, stroke, high blood pressure, etc. Where these side effects can be observed in people due to a prolonged consumption of alcoholic beverages, hair fall and excessive hair loss is another factor that one might suffer through. As these drinks lead to dehydration and hence tend to make your hair follicles dry and dehydrated. Over time this dehydration of hair follicles leads to hair thinning and hair loss.
#3. Deep Fried Food
French fries, vegetable cutlets, chicken nuggets and those pakoras, the sound of those deep fried food is so mouth watering. Where you might find it difficult to avoid these deep fried fatty food items, you must know that they are harming your health while treating your taste buds. Consumption of these deep fried fatty foods can lead to weight gain, cardiovascular issues, diabetes, bloating, increased risk of stroke, acne, impaired brain functioning along with hair thinning, hair fall and baldness.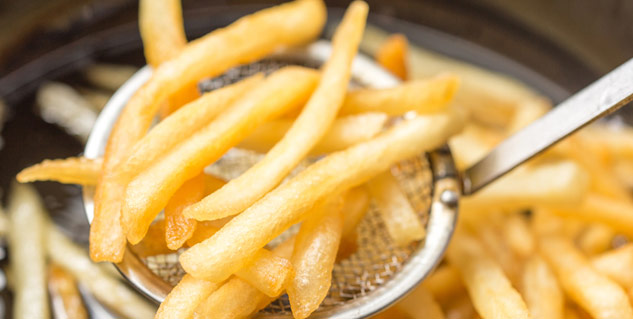 Image Credits- he Today Show
Also Read: Is Deep Fried Better Than Air Fried? Explains Nutritionist Rujuta Diwekar
Fried food also increases the testosterone levels in the body that leads to the alleviation of steroid hormone that leads to hair fall in men as well as women.
#4. Starchy Foods
Starchy foods such as bread and pasta have a high glycemic index. These food items that are high in glycemic index tend to create a surplus insulin by breaking down sugar. These foods tend to have similar effects on our body as sugary food substances. This surplus insulin production leads to an increased level of androgens that has adverse effects on a person's hair health. Not just this but consumption of high in glycemic index starchy food blocks the natural defense of the body towards stress and tends to aggravates the levels of stress and causes hair fall.
#5. Fish with High Mercury Levels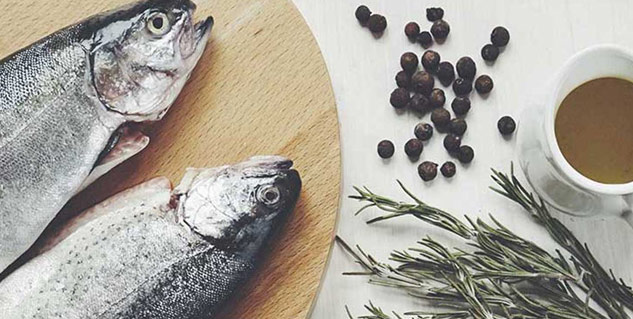 Image Credits- Healthline
High levels of mercury in the diet is usually associated with the consumption of fish. Mercury and other heavy metals have been linked to hair issues like hair thinning and hair fall. Moreover it has been also linked with several other health issues such as fatigue, memory loss, irritability, insomnia, depression and increasing levels of stress. An increased stress caused due to an exposure to heavy metal tends to trigger the life cycle of a hair follicle. Due to this the body's immune system targets the hair follicle and leads to the condition of excessive hair loss and hair thinning.
(This article is based upon a post by Dr. Suyomi Shah, M.D Dermatologist & Certified Trichologist aka Dr. Su on her instagram handle)