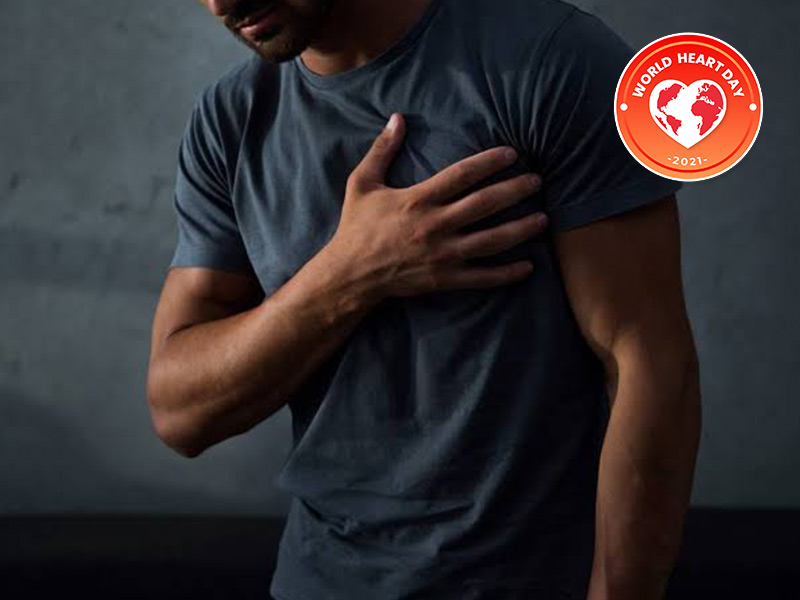 Actor Siddharth Shukla's demise due to heart attack left everyone in shock as he very very young and fit. This news gave birth to doubts like, 'Why are heart attacks occuring in so many young people?' Heart attack is one of the most life threatening diseases. A person having a heart attack should be taken to the emergency immediately to eliminate the obstruction and restore the blood flow in the heart muscles. The early signs of heart attack can begin from upto a week ago, causing chest pain and breathlessness. A person might also feel fatigued from weeks ago. This usually happens in the case of plague build up. If heart attack happens because of a blood clot, the symptoms can be sudden. While having a heart attack, the person might feel a strong pinching pain in the chest area and pain mostly extends upto your left arm.
World Heart Day is celebrated on 29th September across the globe, every year. This day was marked by the World Heart Federation. The main goal of this world campaign is to spread awareness about cardiovascular diseases. With World Heart Day 2021 around the corner, Onlymyhealth talked to Dr. Sunil Kumar Wadhwa, Principal Consultant - Cardiology, Max Hospital Gurugram, about the risk factors and ways to prevent heart attack at younger age.
Risk Factors of heart attack at young age
There can be both reversible and non reversible factors. One can take action and prevent reversible heart attack but a non reversible factor like family history cannot be controlled. According to Dr. Sunil, here are the risk factors of heart attack at a young age:
1. Smoking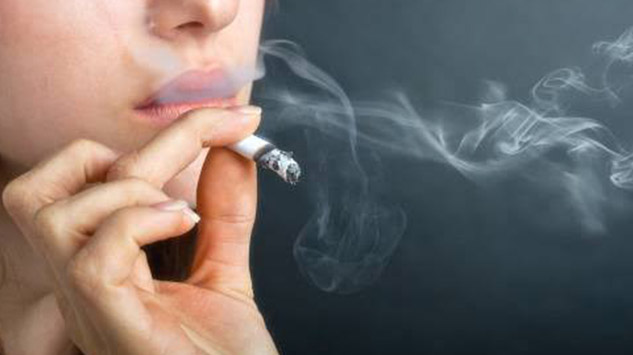 Image source: Time.com
Smokers are at a higher risk of having heart attack as compared to nonsmokers. Cigarette smoking is a major risk factor for sudden cardiac arrest in young patients with coronary heart disease. Cigarette smoking also triggers many other risk factors related to coronary heart disease. You can try various methods after discussing with your doctor to quit smoking.
2. Alcohol
Drinking excess alcohol can increase blood pressure levels increase your risk of cardiovascular problems such as stroke, heart failure and many other diseases. It can also lead to high triglycerides, and rapid heartbeats. Too much alcohol consumption puts you at a very high risk of having heart attack. In fact, excessive alcohol consumption is responsible for other harmful factors obesity, alcoholism, suicide and accidents.
Also read: Heart Attack Vs Heart Failure Vs Cardiac Arrest: Know The Difference
3. Family history
Anyone can suffer from heart attack, but the risk is particularly higher in people who have a genetic factor as well. This is considered as an irreversible risk factor of heart attack. Early realisation, healthy lifestyle and precautions can help with the prevention of cardiovascular disease in a person with a family history of heart attack. Hereditary factor matters if any first degree relative had a history of heart attack.
4. Obesity
Obese people have too much body fat and are at a higher risk of developing heart disease such as heart attack. Overweight and obese young people can have other risk factors such as high blood pressure, high cholesterol or high blood sugar which makes them an easy target of having sudden heart attack at a younger age. They can make simple lifestyle changes to lose weight and improve their quality of life.
5. High blood pressure and cholesterol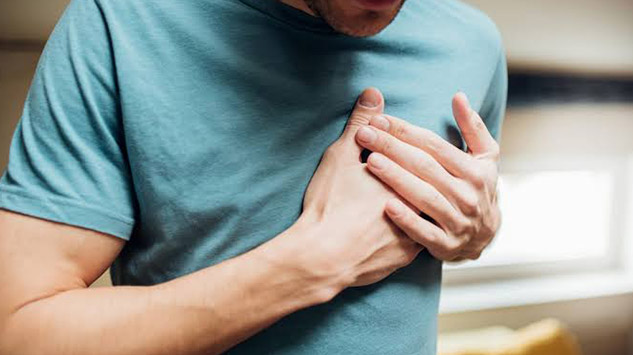 Image source: Hackensack
High blood pressure increases the pressure and stress on your heart,leading to heart muscle becoming thicker and stiffer. This abnormal change can make your heart not function properly. And, it also increases your risk of heart problems like stroke, heart attack and congestive heart failure. Both high blood pressure and cholesterol are not good for your heart and a major risk factor of heart attack. Even stress is also another risk factor of heart attack at younger age.
How to prevent heart attack at young age?
Prevention is the best way to prevent heart related diseases later on in life. Controlling risk factors associated with lifestyle habits is important to prevent heart attack in your child and in adults. As per Dr. Sunil, here are some ways to prevent heart attack at young age:
1. Physical activity
Along with a healthy diet, a combination with physical activity is also important. It can majorly help in preventing heart attack at a young age. Inactive lifestyle is a huge risk factor for heart diseases. One needs to indulge in regular physical activity to reduce the risk of having a heart attack. Even if you go for a brisk walk, it can prove to be beneficial for your heart health. Exercise can help in controlling problems like blood cholesterol, diabetes and obesity. In fact, it can also help in reducing blood pressure levels in some people.
Also read: Heart Attacks Can Be Detected By This New Artificial Intelligence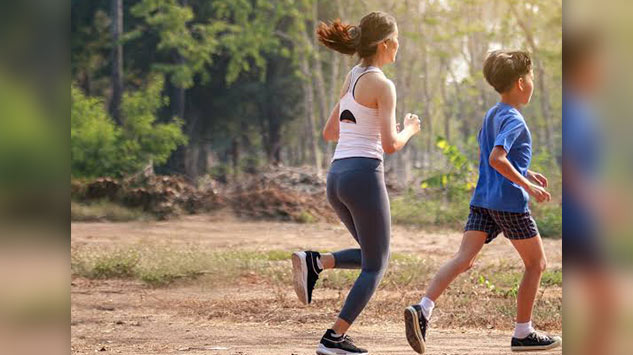 Image source: Theconversation.com
2. Healthy diet
A healthy diet consists of various essential nutrients such as protein and healthy fats. It is mandatory to adapt a balanced diet schedule to prevent and combat cardiovascular disease. The food item and quantity of your meal matters a lot when it comes to keeping your heart healthy. Diet influences in controlling risk factors such as cholesterol, blood pressure, diabetes and obesity. You should consume nutrient dense foods, which contain vitamins, minerals and fiber, but are low calorie foods. A heart friendly diet includes foods such as low-fat dairy products, fish, legumes, nuts and seeds.
3. Avoid smoking and alcohol
Smoking and alcohol should be avoided as much as possible to prevent any cardiovascular disease including heart attack. Both of them can lead to high triglyceride, cholesterol and blood pressure levels, thus increasing the risk of heart problems such as stroke and heart attack. You can discuss with your doctor about ways to quit of reduce the intake of alcohol and cigarette smoking.
Image credits: Stuff.co