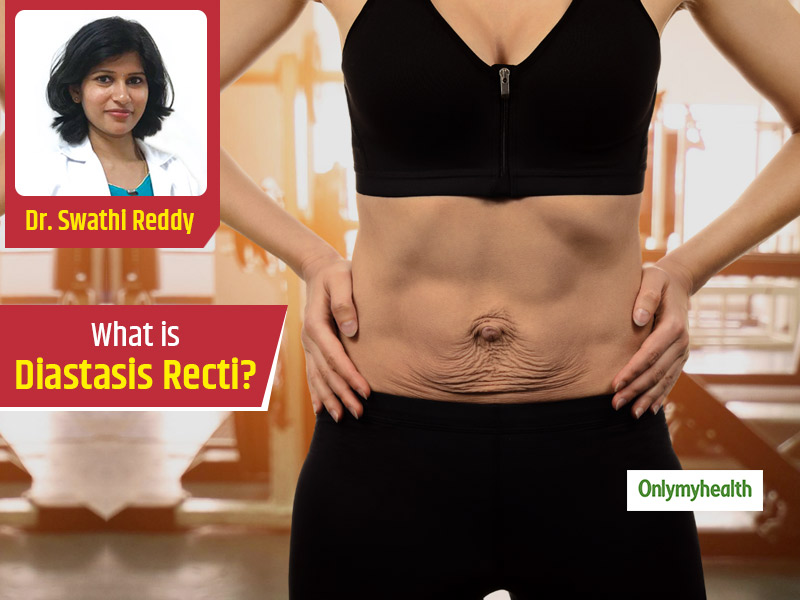 Diastasis recti is a medical condition that causes a gap between rectus abdominal muscles. One must consult a doctor to prevent complications.
Various female body symptoms are ignored for the sake of myths and beliefs and one of them is Diastasis Recti. Dr. Swathi Reddy, Senior Consultant, Physiotherapist, Motherhood Hospitals, Indiranagar, Bangalore explains diastasis recti is when abdominal muscles become separated, there is a gap of roughly 2.7 cm or greater between the two sides of the rectus abdominal muscle. It can happen to people who are overweight or who exercise improperly, but women who give birth are most affected. It is also called 'mummy tummy' because at the time of the birth of a child growing uterus and pushing during labor can separate the muscles. It is a serious condition that can cause long term pain and protruding bellies but is often ignored by most women.
How to Identify and Fix Diastasis Recti?
Women who are more susceptible to this are women who are older than 35 and have had multiple and repeated pregnancies with a high birth weight of the child. Pregnant women are said to be prone to it because pregnancy puts pressure on the belly. Some of the causes for diastasis recti are excessive inner-abdominal pressure caused during pregnancy and physical exercise, another can be abdominal muscle separation which causes the uterus, bowels, and other organs to have only a thin band of connective tissue to hold them in place.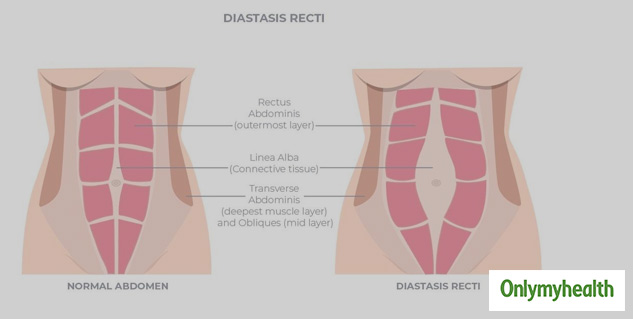 Also Read: Gynaecologist Reveals Why Ignoring PCOS Condition Is Dangerous For Women
Symptoms & Cure
Through these symptoms a woman can know if she is suffering from Diastasis Recti or not and the symptoms are:
Bulging appearance of the stomach, especially at the midline
Weakness and impaired function of the pelvic floor and deep core muscles, which affects the stability of the pelvis and lower back
Hip, pelvis or back pain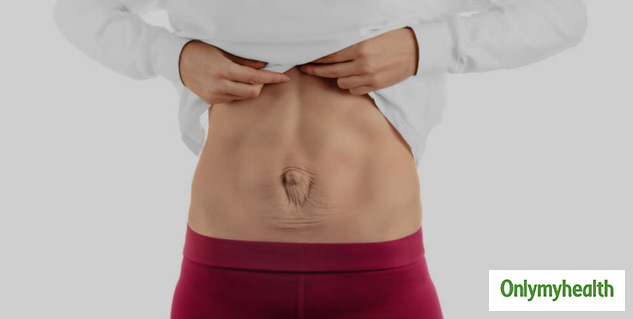 Postural changes if the deep abdominal muscles have become less functional and muscle imbalances have occurred
Constipation
If you find any of these symptoms, you should immediately consult your concerned physician or doctor.
How is Diastasis Recti treated?
There is a tailored approach for treating diastasis recti based on the extent of the symptoms you're experiencing, your strength and ability, the number of weeks post-partum (or not) you are, and so on. No treatment is necessary when a woman is pregnant after the child is born the separation of abdominal muscles reduces in eight weeks while connective tissues remain stretched for many postpartum women.
Also Read: Learn Everything About Your Pelvic Floor, And Know-Why Is It Essential?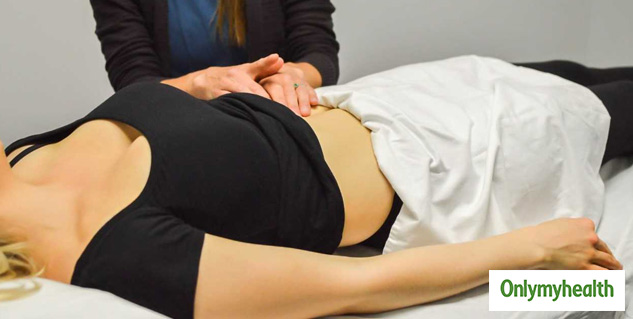 There are certain abdominal wall strengthening exercises recommended by doctors, if done properly can reduce the defect. In extreme cases, surgical tightening of the abdominal wall or abdominoplasty is also done but the best way to get rid of it is through physiotherapy and exercises that can be done at home. Doctors suggest Pilate exercises under supervision, yoga, swimming can also help. It should also be noted that It is also noted that incorrect exercises, including crunches, can increase the diastasis recti separation. All corrective exercises should be in the form of pulling in the abdominal muscles rather than pushing them outwards. Diastasis recti may seem like another muscle bulged out from the body but it can become worse if left untreated or ignored. If left untreated can result in experiencing uncomfortable symptoms for longer as you had prolonged your recovery time. It's important to start active rehabilitation on the recommendation of physio or doctor, if delayed can lead to surgery.
Read More Articles in Other Diseases