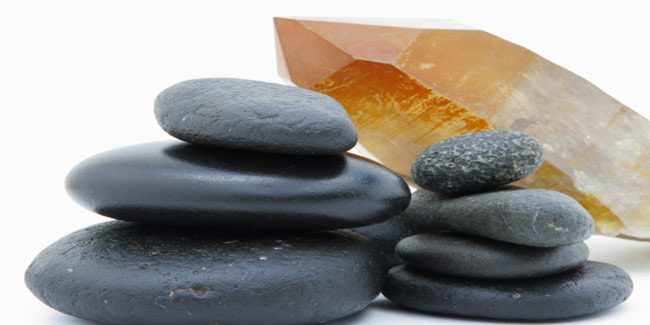 Crystal healing is an alternative therapy that employs stones and crystals. The technique restores the balance of vibrational energy that runs throughout the body.
Crystal healing is an alternative therapy that employs stones and crystals. The technique is used to promote physical and emotional health. Crystal therapy restores the balance in vibrational energy that runs throughout the body with the help of natural crystals. The technique leaves your whole body feeling revitalized.
How to Use Crystals for Healing



Crystals can be used on their own or in conjunction with other healing techniques such as Reiki healing or other types of therapies. The crystals are usually worn or carried. It is believed that wearing a crystal or placing it directly on skin can increase its potency.

Crystal healing is done by placing the crystals on the skin at the point of your chakras. There are seven main chakra points with each relating to a physical aspect of your body and its energy.

Root chakra – To restore the balance the vibrational energy of the root chakra which is located at the base of the spine and is connected to the spine, hips legs, bones and joints, you can use crystals like smoky quartz, hematite, black obsidian, black tourmaline and garnet.

Naval or Sacral chakra – The naval chakra is associated with self-control, physical problems, digestive issues and reproductive systems. When struggling with these issues, the most beneficial crystals will be green fluorite, orange calcite, carnelian and vanadinite.
Hara chakra – The hara chakra, located at the stomach, is connected to the nervous system and is linked with strong emotions. To improve emotional being and nervous system, the beneficial crystals would be yellow jasper and citrine.

Crown chakra – The crown chakra is located at the top of the head. Related to spiritual awareness and development, the chakra is best healed with crystals such as amethyst and white topaz.

Heart chakra – The heart chakra is located at the center of the chest and is related to the heart and circulation. The best crystals to keep your heart healthy are rose quartz, malachite and jade.

Throat chakra – The throat chakra is relates to communication and self-expression. The beneficial crystals include angelite, blue calcite and blue kyanite.

Brow chakra – The brow chakra is located at the forehead. This chakra is associated with intellect and intuition. The best crystals for healing this chakra are lapis lazuli and azurite.
In crystal therapy, crystals are placed at chakra points for a minimum of 20 to 30 minutes while meditating. You will feel the physical, emotional and spiritual energies of that chakra improving and rebalancing after you take the crystals off.
(Image source:Gettyimages.in)
Read more articles on Alternative Therapies.