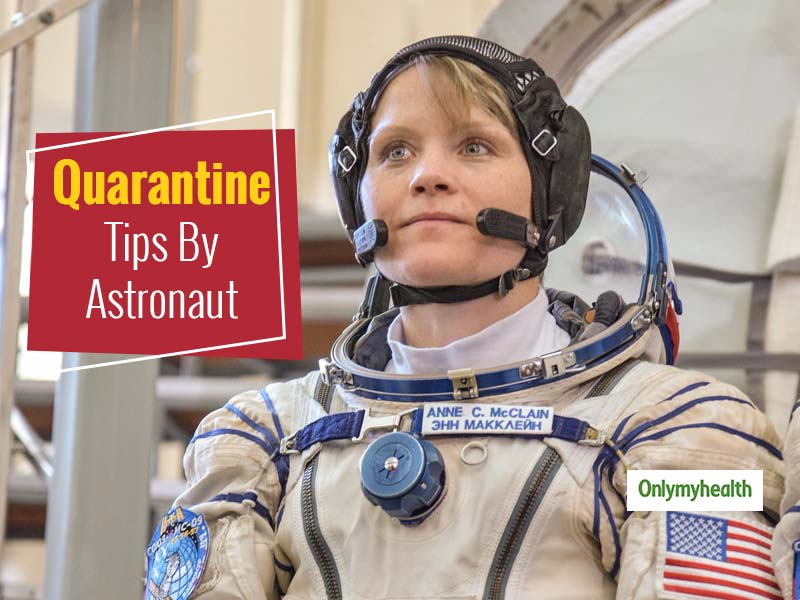 Due to the lockdown across the country, these days people are imprisoned in their homes and living their lives in limited resources. The socialized humans of the 21st century are facing a lot of difficulty in living in a packed house or a room. Now people are so bored that they want this lockdown to end as soon as possible and get back to their normal life. But do you know how an astronaut spends his/her life happily (for a long time) without any social interaction?
Astronaut, named Anne McClain, told people on Twitter how astronauts are prepared to live in confined spaces at NASA (National Aeronautics and Space Administration (NASA). Let us tell you special tips given by her. Annie McLain writes that NASA astronaut Peggy Whitson and psychologist Dr Albert Holland have discovered these tips after studying the nature of humans (to work and live in small groups). In the language of astronauts, these tips are called "Expeditionary Behaviour".
Communication
Tip for astronauts - Anne McClain writes that communication is very important at such a time. Talk to people so that you can understand things correctly. Apart from this, listening is also very important. Talk to your colleagues and listen to them. Before taking any major step, discuss it first and accept it where you are wrong.
Tip for you- Keep in touch and keep in touch with your friends, relatives and family members. This will let you know about their problems and feelings. You will be able to help each other when needed.
Leadership / Followership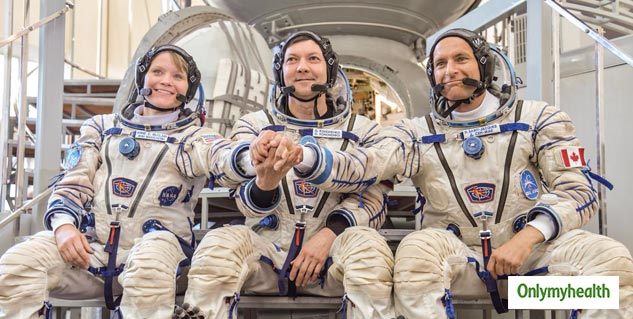 Tip for astronauts- You should always be ready for new challenges and listen to the team leader. A follower should always obey his leader.
Tip for you- These days during the quarantine, many challenges have come up and will come forward. You should be ready for every such challenge. Follow the guidelines given by the government and administrative officials.
1/ One thing astronauts have to be good at: living in confined
spaces for long periods of time. Find yourself in a similar scenario? Here are
some pro tips...a thread.

— Anne McClain (@AstroAnnimal) March 22, 2020
Take care
Tip for astronauts - Keep yourself psychologically and physically fit.
Tip for you- Take care of your health. Sleep, eat well and make every effort to stay healthy. Reduce anxiety, stress completely and keep your mood lighted.
Take care of the team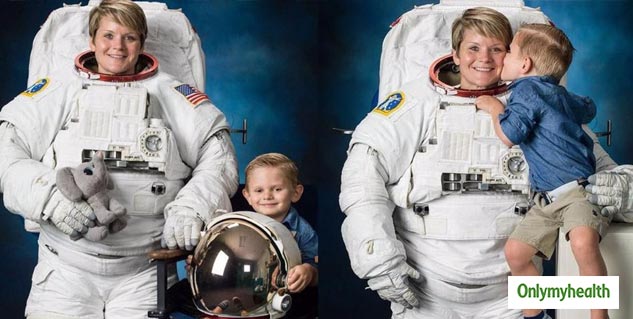 Tip for astronauts - You should also take care of your team people. Your strengths and weaknesses should be known so that you can help the team if needed.
Tip for you- Take care of your family and neighbours during the lockdown as well. Keep talking to them and gather information from people. Work in cooperation keeping the safety standards in mind.
Cooperate
Tip for astronauts - The whole team should achieve the goal by cooperating. Respect the opinions, views, culture, skills and personality of different people.
Tip for you - Appreciate the feelings of the people living with you and also include their opinion in the decisions of the house. Everyone needs each other to be healthy and safe. If you are out there and living with people of another culture, then respect them as well.
Read More in Miscellaneous