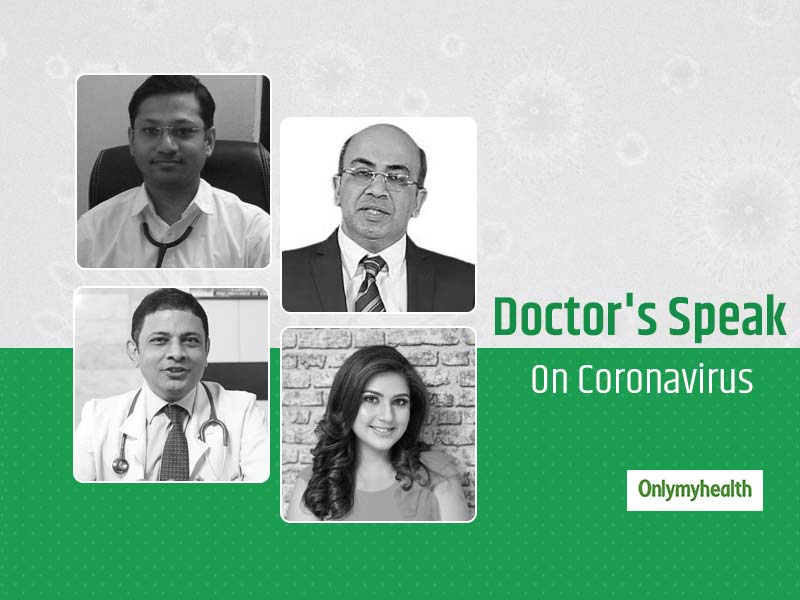 Coronavirus has become the most significant problem across the country. In the wake of the coronavirus havoc, from the government to health experts, everyone is advising everyone to be cautious. When we thought that the situation might become better with the onset of vaccination drives across the country, the second COVID wave due to mutant strains has led to newer causes of worry. Varied symptoms, surge in number of cases in children, sudden increase in the death toll due to COVID has instilled fear among all. However, surge in information on various social media platforms has led to a rise in blatant sharing of fake or unverified COVID-related info. Hence, self-education is a must here.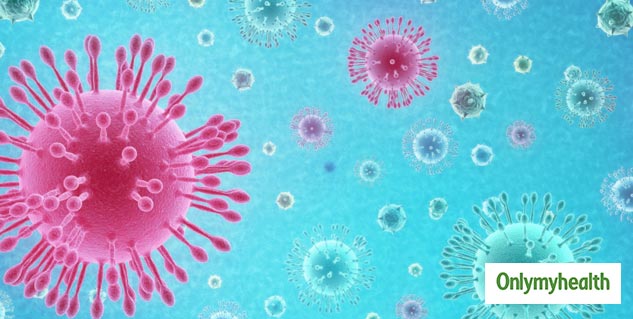 Also Read: COVID-19: 8-step Guideline For Using A Pulse Oximeter By The Government
One must understand that it is very easy for misinformation to reach people during such times when the whole world is talking about the same topic. The same is happening with coronavirus, where everyone has their take on precautions and prevention. But, the advisory here is to not believe in unscientific findings. Several solutions are making round on the Internet where people are suggesting using absurd things like goumutra, cow dung, etc. to prevent the spread of coronavirus. Hence, it is our sincere effort not to let any misinformation reach our readers surrounding the spread of the novel coronavirus. Here's what the doctors have to say on everything that people are asking and wanting to know about this topic
QUESTION: What is a coronavirus, and how does it spread?
A: COVD-19 is a part of a large family of viruses that can cause anything from the common cold to serious illness such as severe acute respiratory distress syndrome. Whenever you have fever, cough and difficulty breathing, go to the doctor immediately as these can be caused by a bacterial and viral infection, allergy or a type of severe respiratory infection. On December 31, 2019, it was identified in a person in Wuhan city of China, and is now spreading in India too.
QUESTION: What are the symptoms of the new COVID strain, and how is it different from the old strain symptoms?
Dr. Seema Dhir, Senior Consultant, Internal Medicine, Artemis Hospitals says, "The prominent symptoms that are being observed more in the new Covid strain are chest pain, rashes on the skin, discolouration of fingers and toes, diarrhea and breathlessness. The other symptoms like cough, fever, weakness, etc, are common in both the strains of COVID-19.that the new coronavirus variant that was first identified in the United Kingdom is most likely to cause one or more changes in the virus' spike protein. The symptoms are mostly common in both the Covid strains. The new strain has proved to be more dangerous because it is more communicable and spreads very easily. A person is at a greater risk of getting infected by the new virus than with the older Covid strains. There is not enough evidence to claim that the new strain would be more difficult to diagnose. The treatment also remains the same like in case of older strain and healthcare experts continue to rely on symptomatic treatment."
QUESTION: How and when to use Remdesivir? Is it required for all COVID patients?
Dr Rahul Pandit, Director-Critical Care, Fortis Hospitals Mumbai & Member-Maharashtra's COVID19 Taskforce explains, "When the covid virus enters our body then it releases its genetic substance into the cells. These genetic substances start multiplying inside the body of existing person. This results in replication of viral protein RdRp which becomes the leader of the virus strain resulting to infection. Remdesivir attacks these RdRp's and neutralizes the feeding material of virus which stops it from spreading further. This drug is one of the first medications which was used for treating SARS-Cov-2 virus. It is effective in severe cases of corona virus but on the same hand it does damage the liver. (How to use remdesivir) Remdesivir should be given within 2nd - 10th day of viral replication to reduce the covid viral in the body."
QUESTION: Does prone positioning helps in managing oxygen levels for COVID patients?
Dr. Rajesh Kumar Pande, Senior director and HOD, Critical care, BLK - MAX Super speciality hospital says, that the problems faced by patients with the new strain and old strain of COVID-19 are the same. This virus has a major impact on a person's oxygen levels. Prone positioning is lying on the chest and abdomen or on the sides, which is considered to be useful for COVID positive patients. It helps the body in getting air into all parts of the lungs.
The lung function (absorbing oxygen and letting out carbon di oxide) deflates in people infected by the virus. Due to which the lungs become empty, and the oxygen reduces in the blood supply. Covid virus also has an impact on the functional unit of the lungs, i.e alveoli. The passage gets blocked and there is no alternative way, because of which less oxygen goes inside the body. With prone positioning, the weight of the heart is supported by the breastbone and the rib cage, putting less pressure on the lungs. Therefore, the lungs can expand fully and inflate better, thus managing the oxygen levels in Covid patients.
QUESTION: If we get COVID after vaccination then what is the point of taking the vaccine?
Even though there have been instances where those taking the COVID vaccine have been infected with COVID, one must understand that COVID vaccine is a must to increase resistance towards the virus strain, says Dr. Sanjay Shah, General Physician, Fortis Hospital, Mulund, Mumbai. As per government guidelines, vaccine is safe for everyone over the age of 18, and even for pregnant women too.
QUESTION: Does hand sanitiser give full protection from coronavirus?
A: Dr Mukesh Sanklecha, consultant paediatrician at the Bombay Hospital Institute of Medical Sciences says that the right way to use a hand sanitiser is to pour sanitiser on the hands, rub properly and then wait for it to completely dry out for maximum protection and coverage. When it comes to kids, it is best to let them sanitise their hands before and after every meal. Also, keep them safe from open areas where kids come to play as anyone can be infected or maybe just down with primary flu."
Also Read: COVID-19 Outbreak: 6 Tips By The World Health Organization For Home Caregivers
QUESTION: Does eat meat cause coronavirus? What should we eat during this time?
A: Preety Tyagi, Nutritionist and Founder of MY22BMI say that it is essential for an individual to enhance their immunity by taking more of Vitamin C, D and zinc in their daily diet. " Vegetarians should take more plant-based iron with Vitamin C. Also, not eating meat does not make anyone safer from the virus. One should opt for properly cooked, boiled or steamed food only. Avoid eating anything raw," she adds.
QUESTION: Can pets be a cause of coronavirus or its spread?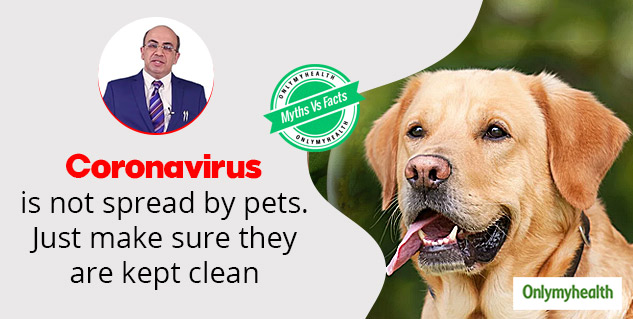 It is a complete myth that pets are carriers of coronavirus, says Dr Vivek Nangia, Director-Pulmonology, Critical Care and Sleep Medicine, Fortis Hospital, Vasant Kunj. "Pets are completely safe to be kept at home and are no way carriers or spreaders of coronavirus to humans. Also, eating meat is not a reason for coronavirus. One should only avoid eating raw meat, that doesn't mean any meat. Basic hygiene care tips should be taken when having pets at home, but one should not believe in anything without any scientific backing."
Also Read: Coronavirus: COVID-19 Not Yet Declared As A Pandemic By WHO, Is It Making Way For Coronxiety?
QUESTION: Is there a need to panic about this novel coronavirus about its presence around us?
Dr Puneet Gupta, Consultant - Pulmonologist, Max Super Specialty Hospital, Vaishali says that there is no need to panic as one can only get coronavirus if they come in contact with someone already infected with it. Personal hygiene is essential here to keep safe from flu and other infections that can possibly lead to coronavirus. It is a person's responsibility not to infect others and stay at home if unwell. Also, wearing a mask is helpful to stay protected from others who might be infected.
QUESTION: Have all coronavirus deaths happened due to the only coronavirus?
A: It is also related to the stress and anxiety that comes with a scare like this. Dr KK Aggarwal, President CMAAO, HCFI and Past national President IMA says that the case of the 34 YO man from Kerala is a classic example. Despite him coming out clean in the coronavirus threat, he finally lost the battle due to pneumonia and diabetic ketoacidosis, which could be called as something known as coronxiety. This means the anxiety and panic that is becoming common during this phase.
Read more articles on Other Diseases