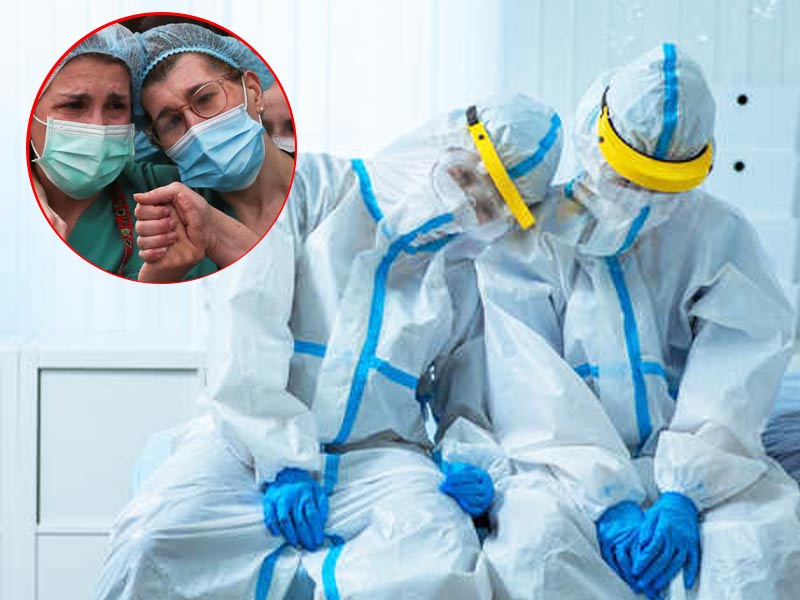 The country is facing a hard time currently because of the second wave of COVID-19. It has swept away most of the population and the death rates have increased by a lot in India. The healthcare infrastructure is dooming due to shortage of certain essentials. Even the governments are struggling to come up with methods to avoid the rapid spread, with several rules such as work from home mandates and temporary lockdowns. The severe complications in people caused by this deadly virus are also putting a huge burden on the healthcare system and the medical workers. Amid the surge in Covid cases, India has broken daily records and has now reached nearly 14.5 million, making it the second largest country with COVID positive cases, with the USA on one position, with over 32 million cases. The medical frontline workers including doctors, nurses, ward boys, support staff, as well as the diagnostic centres are facing a huge challenge of managing the rising number of patients in hospitals.
From taking double shifts to missing meals during the day and from having a disturbed sleeping to staying away from their families and friends for weeks. It also adds up to their own mental as well as physical stress. These medical frontline warriors have been suffering through a lot everyday along with the Covid positive patients.
Self care tips for medical frontline workers
Sameer Bhide, author of the book 'One Fine Day' and survivor of a rare haemorrhagic stroke that required him to be in a medically induced coma for a month, and had to go through therapy for many years, worked and observed the lives of these medical workers. Here are 5 self-care tips that can help the medical frontline workers, to reduce stress. These include:
1. 10 minutes team gathering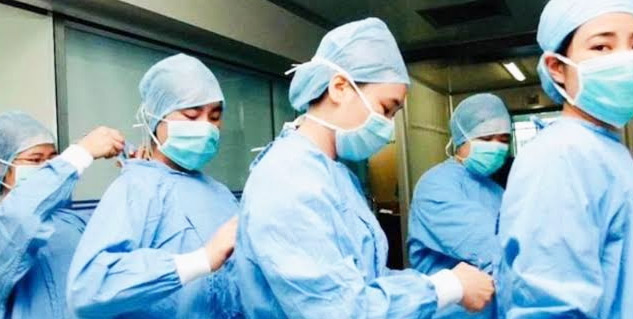 This is a hard time and team support can mean a lot in such situations. Despite the rising number of patients and a busy schedule, an informal gathering with the whole team can provide a bracket to share, express or vent out the feelings while motivating each other and the whole staff to stay positive and supportive the whole day. This can be made possible in smaller groups or in one large group, at the beginning or at the end of the day, so that it can help in reducing the mental pressure on an individual, while encouraging the team and promoting bonding.
2. Partner for meals
A healthy diet in meal breaks can play a major role in gaining physical strength and taking a mental pause from work. It is not advisable to miss your meals while working hard for the citizens. In a high stress situation, an individual's appetite can get poor, leading to starvation or malnutrition, both further affecting the stress fighting ability of a person. You should partner with a team member to eat your meals together during the day, which can make meal times regular and relaxing. Partnering for meals also allows for some interaction and bonding with other team members.
Also read: International Nurses Day 2020: We Should Acknowledge Nurses As Frontline Warriors During COVID-19
3. 10 Minute stretches
To care for themselves, medical frontline workers should take out time from their bust routine of the day for stretches. Exercise is the most important and effective stress buster. Including physical activity in your daily schedule or maybe just 10 minute stretching exercises can help in relieve physical stress and accumulated tensions, enhancing breathing and allows for a relaxing break, before getting back to work again. These 10 minute stretches can be either done at the beginning of the day, in between shifts or post work too.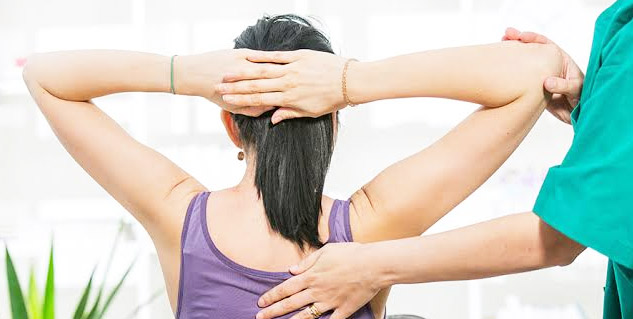 4. Music
Listening to good soft music is one of the most common ways to ease stress and uplift your mood. It can bring out positivity and act as a stress buster. Moreover, it is also important to choose the right kind of music that can help in alleviate any stressful situation, and can be accessible to all, throughout the day. From listening to music while doing a stressful work or while eating food, traveling to or back from work, music can be your friend in coping up with mental pressure.
5. Yoga and Meditation
Yoga and meditation can be used as mental and physical therapy, which not only relieves stress but is beneficial for physical, mental, and emotional health. You can do relaxing breathing exercises, yogasans and align your mind and body with peace. Doing yoga on a daily or weekly basis can work like magic for people going through stress that could otherwise leave long term impact and trauma. Meditation is also a good practice which helps in reducing stress, anxiety and helps one calm down. The best part is that you can do yoga and meditation easily at your home and it does not cost you anything.
Also read: COVID-19 Vaccination For Frontline Workers Will Begin From First Week Of February: Government Officials
The world is facing the worst time due to Coronavirus pandemic and this is the time when everyone has to come together. With the fatalities and Covid positive cases rising in the country, it is also important for healthcare frontline workers and everyone else working tirelessly everyday in these times, to give proper care and attention to themselves. The above mentioned tips can help in self care even on duty. And as citizens, people should also ensure that they are following all norms and taking precautions.
Read more articles on Miscellaneous