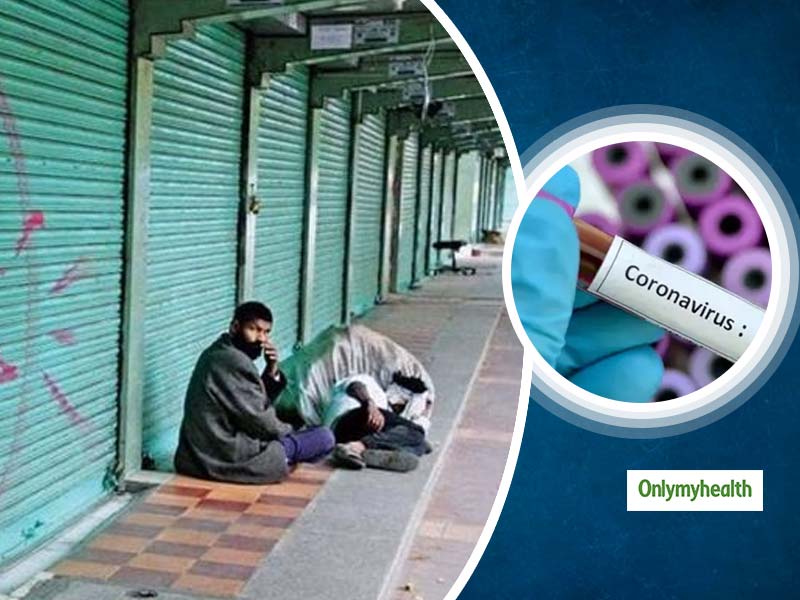 Several communities have been put on lockdown after coronavirus positive cases were reported in about 75 districts of the country. High-level meetings were held because of the increasing number of patients with coronavirus. With this, all trains across the country have been cancelled till 31 March. At the same time, the state governments (taking this seriously), have closed all the transport in the state till 31 March. During this time, all the metro services of the state and the bus service of the state have been closed.
75 districts across the country lockdown
Let us tell you that 3 districts of Andhra Pradesh, Chandigarh have been ordered to lockdown. Raipur in Chhattisgarh including all 7 districts of Delhi have been locked up till 31 March. 6 districts of Gujarat has been ordered to lockdown with 5 districts of Haryana, Kangra in Himachal, Jammu and Srinagar. At the same time, 5 districts of Karnataka, 10 districts of Kerala, 2 districts of Ladakh, Jabalpur of Madhya Pradesh, 10 districts of Maharashtra, Odisha, 1 district each of Puducherry, 3 districts of Punjab, 6 districts of Rajasthan, Uttar Pradesh and Bengal Has been under lockdown.
Also Read: COVID-19 And India: The Current State Of The Coronavirus Outbreak
Delhi lockdown till 31 March
Chief Minister Kejriwal and Lieutenant Governor Anil Baijal announced the lockdown in Delhi. During this, he made several important announcements and explained what things will be available during the lockdown. The lockdown has been done in the country's capital from 23 March to 31 March. During this time, the movement of trains, airports, private buses and vehicles will remain closed.
Only 25 per cent of DTC buses will work.
All construction work stopped.
All the shops will remain closed except for essential items.
The government will give 7.5 kg ration free to 72 lakh people of Delhi.
No salary will be deducted during the lockdown.
All schools closed until 31 March.
Lockdown announced in Bihar too
जम्मू और कश्मीर: #COVID19 के मद्देनजर 31मार्च तक केंद्र शासित प्रदेश जम्मू में लॉक डाउन के कारण दुकानें बंद और सड़कें खाली। pic.twitter.com/aZ95wuaXMs

— ANI_HindiNews (@AHindinews) March 23, 2020
Taking the situation seriously, the Bihar government has also announced a lockdown in the state till 31 March. The state government has announced a complete shutdown of private establishments, private offices and public transport services, excluding all essential services under the authority under Section 2 of the Epidemic Diseases Act 1897.
15 districts of UP lockdown till 25 March
कानपुर: कोरोना वायरस की चुनौतियों से निपटने के लिए मुख्यमंत्री योगी आदित्यनाथ ने 25मार्च तक राज्य के 16जिलों में लॉकडाउन की घोषणा की है। लॉकडाउन के मद्देनज़र कानपुर के एक बाजार में सब्जियों के दाम बढ़ गए हैं। सब्जियों की खरीद के लिए बाजार में भीड़ जुटी। #CoronavirusPandemic pic.twitter.com/NhYoET53H1

— ANI_HindiNews (@AHindinews) March 23, 2020
The Uttar Pradesh government has locked up 16 districts of the state till March 25 to prevent the outbreak of Coronavirus. During this period, government offices, educational institutions, state corporations, business establishments, private offices, malls, shops, restaurants, factories, warehouses, workshops, all buses, private taxis and auto-rickshaws will remain completely closed except for essential services.
How many cases of coronavirus have been reported so far?
The number of coronavirus patients is steadily increasing across the country. There have been around 80 new cases of corona in the last 24 hours. Corona virus-positive cases have so far reached 415. At the same time, 7 people have died due to this serious disease so far. The highest number of cases have been reported from Maharashtra where more than 70 cases have been reported so far.
Read more articles on Health News