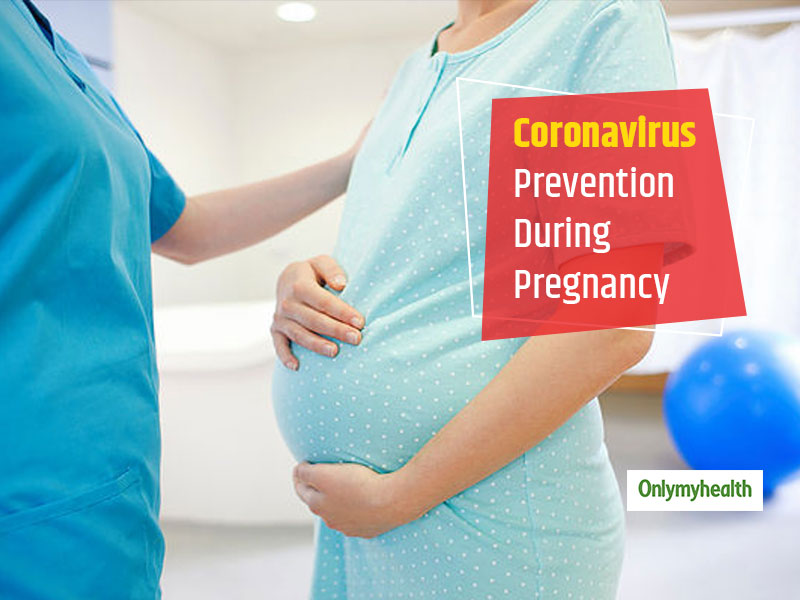 Coronavirus is the biggest threat of the decade. It has literally reached everywhere from Asia to America. Not only common people but famous personalities like the wife of Canadian PM, actor Tom Hanks and wife Rita Wilson are also tested positive of this deadly virus. As this is a completely new virus that nobody has been exposed to before, it is a matter of concern. While everybody needs to stay cautious and take preventive measures, pregnant women should take extra care of themselves during this period. Instead of panicking, you must work in the direction to control the negatives. Onlymyhealth team spoke to Dr. Rita Bakshi, Senior Gynaecologist and IVF Expert, International Fertility Centre to know the necessary measures that a pregnant woman must take during this pandemic.
Hygiene is a must
According to Dr. Rita Bakshi, "Coronavirus actually spreads through the transmission of respiratory droplets thus, it is advised to take necessary precautions and avoid physical contacts as much as possible. Ensure that your surroundings are clean, sanitized and germ-free."
Doctors all around the globe are emphasizing on the importance of hygiene as this is the first and foremost important step to prevention. Pregnant women should stay extra cautious as she is responsible for another life growing inside her. Keep washing your hands with soap and water at regular intervals. If you are traveling, keep a hand sanitizer with you. A small bottle has big benefits.
Also, keep your house and workstation clean. Avoid direct touch to handles, doorknobs, etc. that are used by the public. , Neha Pathak, MD and Medical Director of WebMD who is currently pregnant spoke to women's health magazine revealed that she has started to use her elbows instead of hands which is comparatively better.
Also Read: A Guide To Menstrual Hygiene Products
Use masks and avoid unnecessary travel
Wearing face masks is the second most important thing to stay safe and protective of this novel coronavirus. This is protective equipment that should be used whenever you are heading out of your protected space like home or office.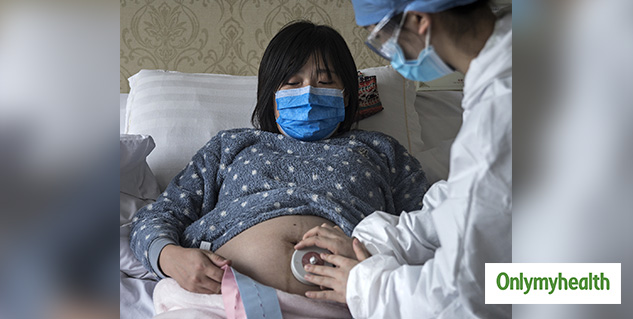 Vigilance is important
In between coronavirus, pregnant women should not neglect other infections. You must get the Tdap vaccine which is meant for prevention from whooping cough or tetanus-diphtheria-pertussis. This would help the newborn to not get cough during the early months.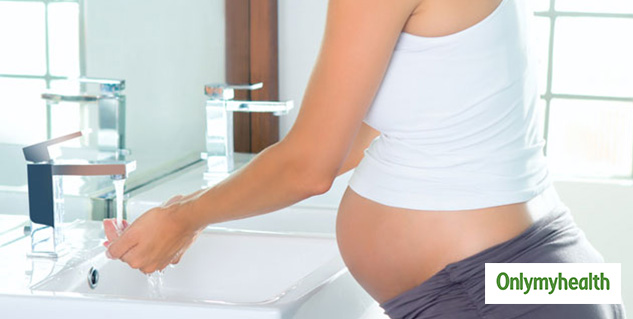 Watch out your diet
Diet plays an important role in boosting the immunity of your body. Drink plenty of water, eat a lot of fruits & vegetables, take sufficient sleep & rest and stay active. You may also plan breastfeeding as according to Neha, there is no evidence that this virus could get into the breast milk.
Stay calm and don't stress out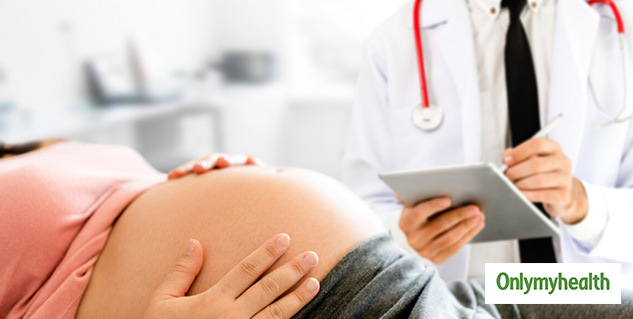 "One thing that I'm really emphasizing to all my patients is to not panic and be mindful at this moment. Panicking and freaking out won't do any good and will only intensify and worsen the situation. Instead, it is very essential to stay indoors and focus on consuming food and healthy nutrients that build on protecting your immune system," says Dr. Rita Bakshi.
Panic won't protect. Don't worry about things that are not in our hands but focus on things that can be controlled. Keep a tab on what's happening around without losing your calm. Stress is bad for the baby in your womb, you know, right? Don't panic but deal mindfully. Just remember three basics to coronavirus prevention- sensible spacing, hand hygiene and cough etiquette.
Also Read: Are Kids and Women Less Vulnerable to Coronavirus?
Avoid sick contacts
This one step is of utmost importance. You may not identify the infected which is why you must keep distance with sick people especially those who show cough and cold symptoms. This would prevent you not only from COVID-19 but also other infections that might be fatal for both mother and baby.
Read More In Women's Health