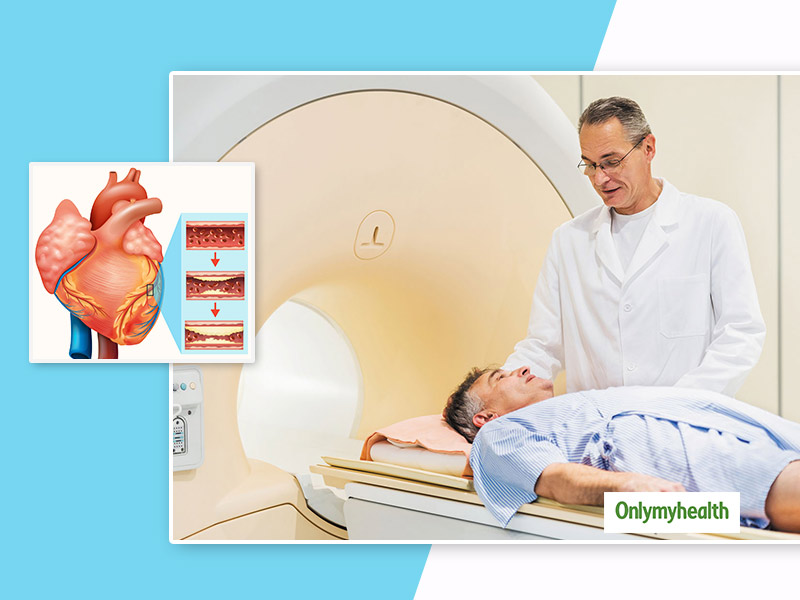 Coronary CT calcium scan: Learn about its cost and procedure from Dr Vishal Rastogi, Interventional Cardiology, Fortis Escorts Heart Institute.
What is a Coronary Calcium Scan? A coronary calcium scan is a heart's CT scan, which assesses coronary artery disease severity. It specifically looks for calcium deposits in the coronary arteries that can narrow the arteries and increase a heart attack risk. What is Coronary Calcium Scan (heart scan) known as? A coronary calcium scan is also called a heart scan, and it is a specialized x-ray that provides the doctor with pictures of the heart. A traditional CT scan is an X-ray process that combines multiple X-ray images with a computer's aid to generate cross-sectional views of the body. Cardiac CT uses advanced technology with veins to resist CT (IV) (colour) to visualize the anatomy of your heart, coronary circulation, and great vessels. With multi-piece scanning, it is possible to obtain high-resolution three-dimensional images of moving hearts and great vessels.
What diseases will be diagnosed with a coronary calcium scan (heart scan)?
Earlier the patient has to be admitted for angiography of the heart, then taken to the cath lab to make a cut and blockage is detected by wire. It costs 6 to 8 thousand rupees. The new technology is so accurate that a CT scan with contrast can see blockage and the cost will be just Rs 3600. Besides this, whole body angiography, colonoscopy, bronchoscopy, brain angiography, fine-grained fracture of the bone and subtle lumps of cancer can be easily diagnosed.
Also read: Cardiac Resynchronised Therapy Is Life-Saver for Arrhythmia Patients, Read Details
What to expect before the coronary calcium scan (heart scan)?
Before a coronary calcium scan, the radiologist may ask the patient to remove any jewellery that he/she might be wearing. The radiologist then places electrodes on the patient's chest, and then they connect the EKG monitor to the heart. Your doctor uses heart CT to evaluate:
coronary arteries
Pulmonary veins
Thoracic and abdominal aorta
Sac around the heart (pericardium)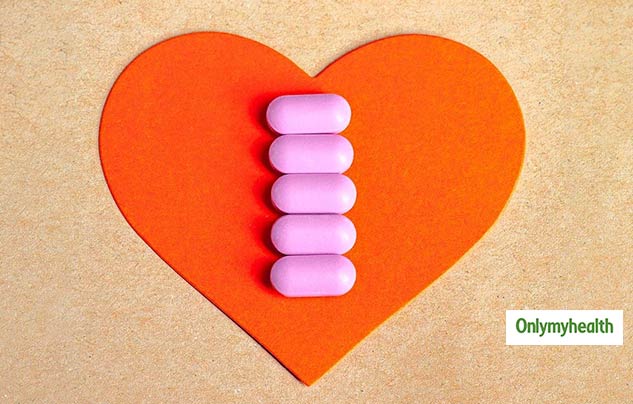 How to prepare yourself for coronary calcium scan (heart scan)?
Avoid any caffeinated drinks a day or the day of your exam: coffee, tea, energy drinks, or caffeinated soda.
Avoid energy or diet pills the day before or on your exam (ask your doctor if you have questions).
Do not use Viagra or any similar medicine the day before or on the day of examination.
You have water but can drink some milk.
If you are taking Glucophage or a similar medication, you will avoid taking it for 48 hours after your scan.
You are currently taking a beta-blocker, please inform your doctor.
What to expect during the coronary calcium scan (heart scan)?
You will change into a hospital gown.
A nurse will be connected to an IV line in a vein in his arm for opposite administration (colour) during his procedure.
You will lie on a unique scanning table.
Technologists will clean three small areas of your chest and install small, sticky electrode patches on these areas. Men can expect the electrode to stick their chest partially shaved.
You will receive a contrast agent to help your IV through the production of images.
Once the technologist is certain that all information is gathered, the IV will be deleted.
What to expect after coronary calcium scan (heart scan)?
Once the patient lays down for the test, the CT scan takes a few chest snapshots. The whole method is painless and takes about five minutes. There is no recovery involved during a coronary calcium scan; one goes home right after the test, and there are no restrictions for any activity.
Also Read: Know All About Coronary Heart Disease, Causes, Prognosis, Treatment and More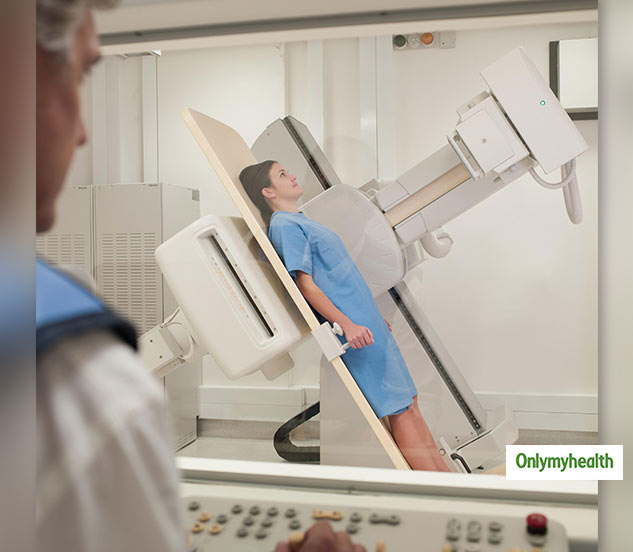 You can continue all normal activities and eat as usual after the test.
Your surgeon will explain the effects of your test with you.
If you have any questions about heart CT, tell your doctor.
Points to remember: Coronary Calcium Scan
There are a few points that one can remember while preparing for a coronary calcium scan, and they are as follows:
Also Read: Eat These 5 Foods To Clear Artery Blockage and Prevent Heart Attack
Avoid caffeine and nicotine four hours before the test
One should remove all metal-containing objects before the test
If one might be pregnant, then they should inform the doctor
One should wear loose, comfortable clothes
What are the risks associated with coronary calcium scan (heart scan)?
There are very few risks associated with coronary calcium scan. However, since exposure to radiation (although the dose is small), pregnant women should delay the test if it is not urgent. The patient does not need to take any injection or medicine before performing a heart scan, and this test is done directly above the abdomen. Only sound waves are used without using X-rays or any other radiation, so it is entirely safe. CT scans also use X-ray beams. But beams rotate all over your body to create a 3D picture. This is particularly useful in places like the emergency department. Doctors need to know immediately whether a patient's life is in danger.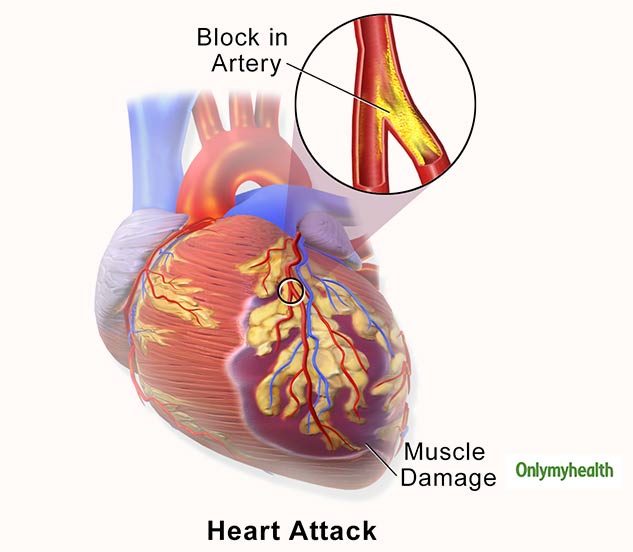 Also Read: Heart Specialist Explains Why Winter Season Increases The Risk of Heart Attack
Here are some FAQs related to coronary calcium scan
What is the difference between coronary calcium scan, MRI and x-ray? Have you ever had an X-ray, MRI or another medical scan? Do you know what these tests include? Or what can they do? US Department of Human Services and Health associated with the National Institutes of Health concerning medical scans (medical scan) expansion. Medical scans help doctors diagnose everything from head trauma to foot pain. There are many different types of imaging techniques. Each works differently. Some types of imaging tests use radiation. Others use sound waves, radio waves or magnets. Knowing how a medical scan works can give you more comfortable if you or a loved one needs one. It can also help you understand what to ask your healthcare provider before taking an imaging test.
How is coronary calcium scan different from fetal echocardiography? This test is usually done in the second trimester (primarily 16 to 20 weeks) after conception, by which time the fetal heart is so developed that it can be appropriately seen in this test. In most cases, all four parts of the heart can be seen even in a routine ultrasound/sonography. But after general tests, when the doctor feels that the fetus may have heart disease or its structure is abnormal, a fetal echo is done to ensure this. With this test's help, the doctor knows how the blood is flowing and beating. If the fetal heart valves are not functioning correctly, they can also be detected. The most significant advantage of this test is that it helps the doctors know about heart diseases in the womb to prepare for treatment after the child's birth.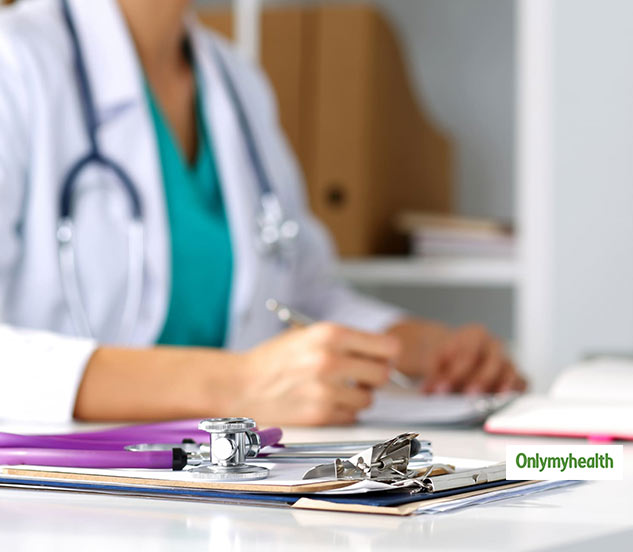 Conclusion
A CT scan is a low-risk procedure. Antihistamines can be controlled if necessary for symptomatic relief. Rarely, a more severe allergic reaction, an anaphylactic response, occurs that may result in difficulty breathing. This reaction is potentially life-threatening and will require medication and treatment to reverse the X-ray using the CT scanner. X-rays can harm a developing fetus because this procedure is not recommended if you are pregnant.
The most important step for patients to determine whether they should consider a coronary calcium scan is their physician's consultation. You need to make an appointment with your doctor to evaluate the current symptoms or cardiovascular risk factors to determine the coronary calcium scan's rationale and safety. You can schedule an appointment through any of our offices.
(With inputs from Dr Vishal Rastogi, Additional Director, Interventional Cardiology, Fortis Escorts Heart Institute)
Read More Articles in Heart Health