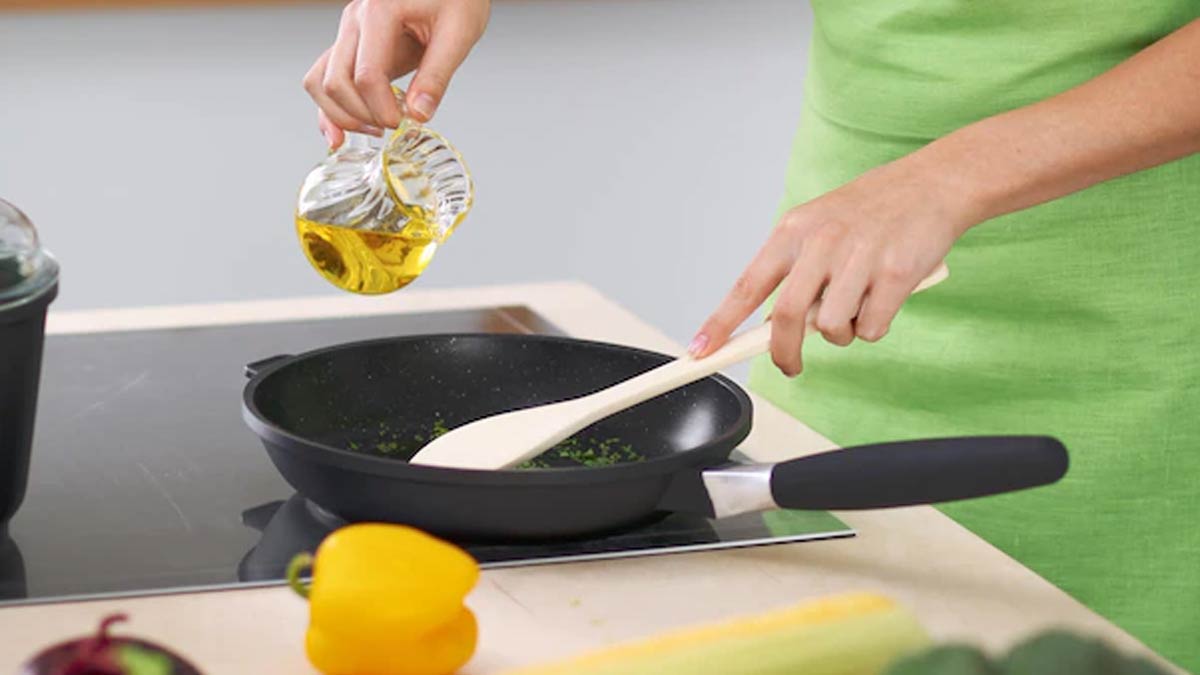 Diet plays a very important role in the prevention, management and treatment of numerous diseases. Diabetes is a chronic disease that causes high blood sugar in the body.. While sugar is commonly known to be detrimental for diabetic patients, fat too, is harmful in more ways than one. It doesn't have a direct effect on blood sugar but it slows down metabolism and digestion that may trigger insulin imbalance. Therefore, you need to consume fats in regulation. Since the most common form of fat intake is through cooking oil, Swati Bathwal, Dietitian and Diabetes Educator emphasizes on using the right cooking oils for diabetics.
Best Cooking Oils For Diabetes Patients
1. Groundnut oil
Groundnut oil has monounsaturated and polyunsaturated fats that effectively lower cholesterol levels. According to a study published in NLM, groundnut oil keeps blood glucose levels in check.
Also Read: 5 Reasons Why You Must Consume Groundnut Oil for Good Health
2. Mustard oil
Mustard oil is extensively used in traditional Indian households. Derived from mustard seeds, this oil is rich in omega-3 and omega-6 fatty acids, monounsaturated fatty acids and polyunsaturated fatty acids. These possess antioxidant and anti-inflammatory properties that combat diabetes. Apart from this, consumption of mustard oil also helps in improving digestion, fastening metabolism and increasing blood circulation.
3. A2 Ghee (pure)
"It is a myth that ghee is unhealthy for diabetics" says Swati Bathwal. Ghee is healthy if it is pure, homemade and consumed in moderation. All packaged ghee brands might not be healthy, especially those sold at lower rates. These have vanaspati in them which is harmfulfor your health. For diabetics specifically, consumption of vanaspati and other refined oils can trigger heart issues in the long run.
So, Swati suggests using A2 Ghee or homemade ghee for meal preparation.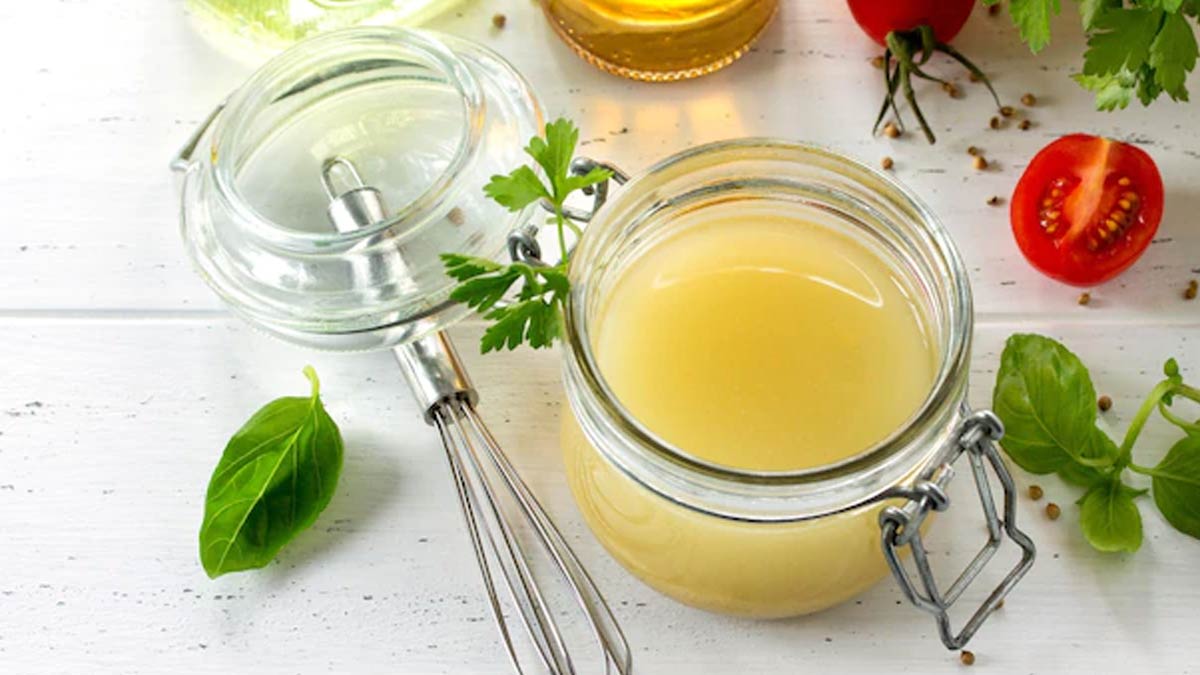 Also Read: Benefits Of Adding A2 Ghee In Your Diet
4. Extra virgin olive oil
Did you know olive oil should be stored in a dark glass bottle only? This preserves the nutrients and makes it rich and healthy. Secondly, not all olive oils are healthy but you must consider extra virgin olive oil only if you have diabetes or any other illness that requires dietary alterations.
As per a study done by the Sapienza University in Romen, extra virgin olive oil effectively reduces blood glucose, triglycerides and LDL cholesterol.
5. Sunflower Oil
This oil is also loaded with monounsaturated and polyunsaturated fatty acids. Consuming pure sunflower oil as cooking oil can keep blood glucose levels balanced. It also reduces cholesterol that minimizes the risk of cardiovascular illnesses in diabetics.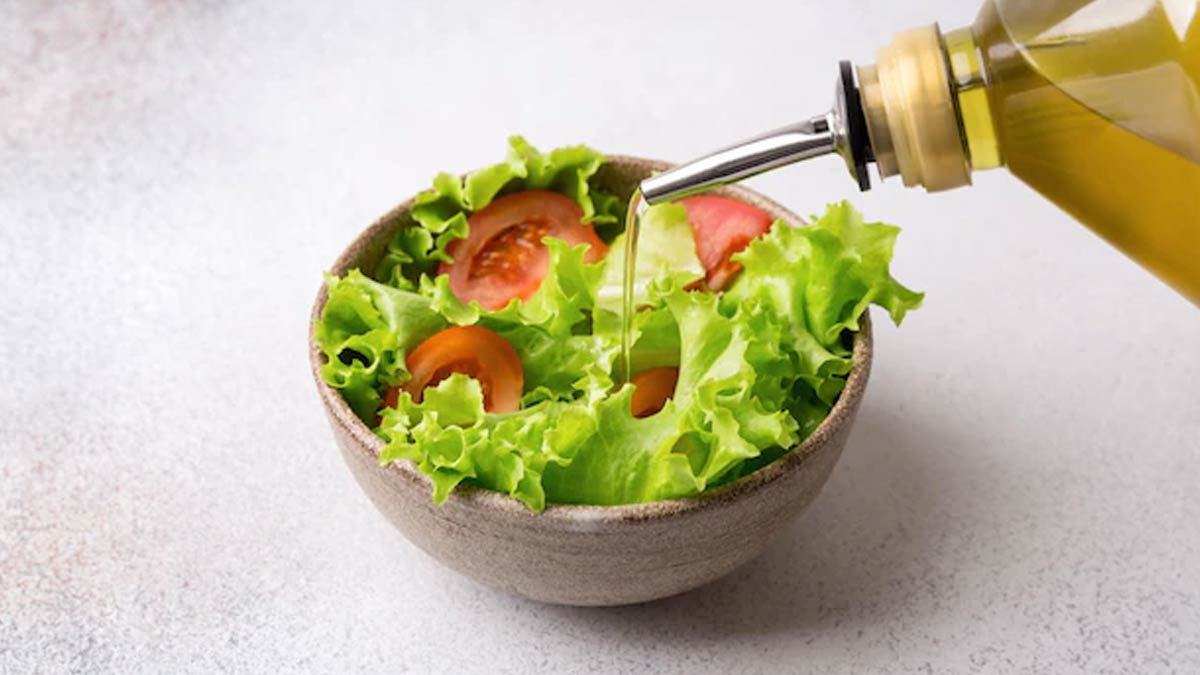 No oil
Well, there is nothing better than an oil-free meal for diabetes patients. Instead of adding oil, you can cook your food in water and vinegar. Many foods like chicken have fats that are released during cooking. Besides, adding water and cooking food through steam is the best way to avoid usage of oils.
Important Note
Even though the aforesaid oils are healthy for diabetics, you must consume these in moderation.
Excess fat is dangerous and so, you should refrain from using more than 3-4 teaspoons of oil on a daily basis. Avoid deep frying in these oils as then these oils would be bane and not boon.
Read labels on an oil bottle before buying to confirm that these qualify all the standards. For example- check for terms like extra virgin, cold-compressed, low-calories, etc.
Besides, store oils in glass bottles to retain their nutrition.
Conclusion
Diabetes patients need to limit their fat consumption. The five cooking oils mentioned in this article are healthier as compared to other oils. But these need to be consumed in moderation to reap the benefits. It is best to consult a dietitian to understand what oil works best for you. Health expert consultation can avert future health complications.
Image credits- freepik