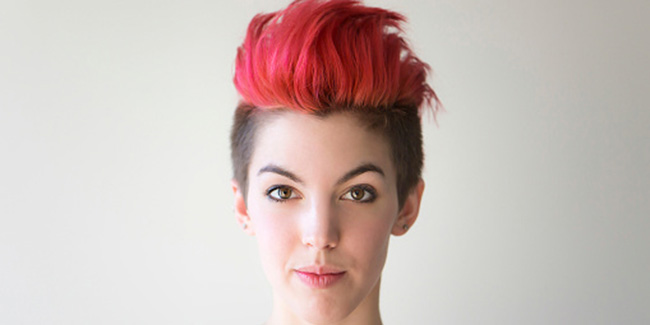 Today, various types of semi-permanent and temporary colouring methods are available. However glamorous they may look, hair colourants and dyes can cause a lot of hair damage.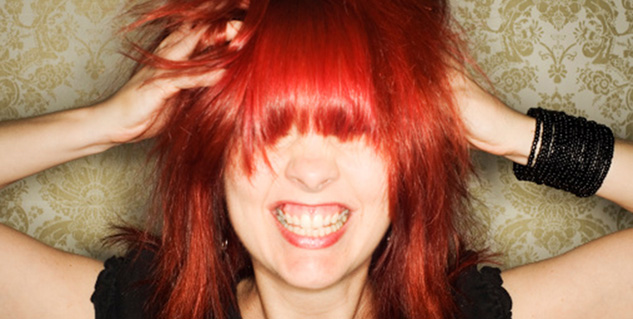 If light colour is used on dark hair, the bleaching process that begins thereafter means added damage from root to tip.


Permanent and Semi-permanent Colours
Permanent dyes and colours work by changing the structure of the hair. They actually strip off the outermost layer, the cuticle in an uneven manner, in order to penetrate the inner layer. It is the cuticle which protects the hair and contributes to its shine. Damage to the cuticle makes the hair more vulnerable to breakage and loss. Semi-permanent colouring methods like hair rinses and creams last for 4 to 6 shampoos. They usually work by penetrating the cuticle, or outermost layer of the hair.


Temporary colours
Modern colourants made from vegetable dyes are available in the form of hair mascaras. Hair mascaras are like crayons, which are used to streak strands of the hair. They are temporary methods of colouring hair. They are easier to use and remove and the effect lasts till the next shampoo. They assure safety from hair damage.
[Read: Hair Colour for Men]
Streaking
In this method, some strands are bleached or coloured. A few streaks of colour may also save the rest of the hair from damage. If you wish to streak half of your head, it also helps to limit the damage. In this method, only some strands are selected for colouring. They are bleached and wrapped in special foil. It may be started from the hairline to the crown so that the streaked hair is fully visible.
Frosting
This method is extremely popular in the West. Frosting is best done at a salon where you are made to wear a tight plastic cap with tiny holes all over. The hairstylist pulls out strands that need to be coloured and applies colour. This saves the rest of the hair where colour has not worn off.
[Read: How to Keep Hair Colour Longer]
Some important points
Try to use natural colours, like browns, as they go better with Indian skin tones. A light brown or blond colour would not really complement your skin tone. Avoid having the hair coloured and straightened or permed at the same time. You should wait for about six weeks before the two procedures. Protect your hair with a scarf or chunni from over-exposure to the sun after colouring. Make sure that you use colourants which do not contain ammonia. If you have coloured your hair, avoid applying henna.
Henna: Henna is the most popular natural way of colouring the hair. It is also a wonderful, natural conditioner. It coats each hair shaft and adds strength and body to the hair. By adding kattha (catechu) or coffee, one can get a richer brown colour. Dry amla can be powdered and added to the henna mixture too for softness and shine.
New Trends: Natural colours are currently in vogue. Different shades of brown, honey, copper, chocolate brown, reddish brown are in. These colours may be tipped or streaked with lighter colours like golden, blonde or even platinum (whitish). Browns may be highlighted with bronze or reddish tints.
Image: Getty

Read more articles on Hair Colouring.