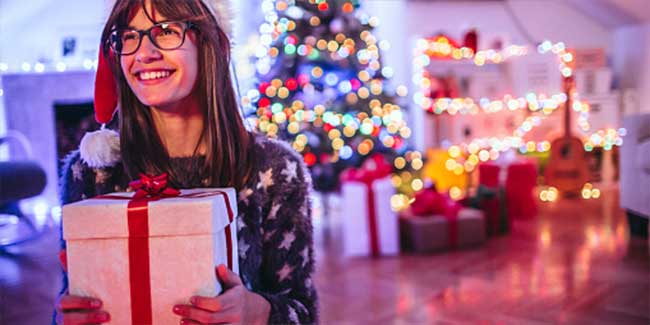 This article brings to you Christmas gifts ideas for teens that can help you to keep Christmas mornings as exciting as they must be.
Picking a Christmas gift for your teen can be quite challenging as most of them are opinionated and individualistic in nature. When you decide a Christmas gift, ensure that you consider gifts based on your teens hobbies and interests.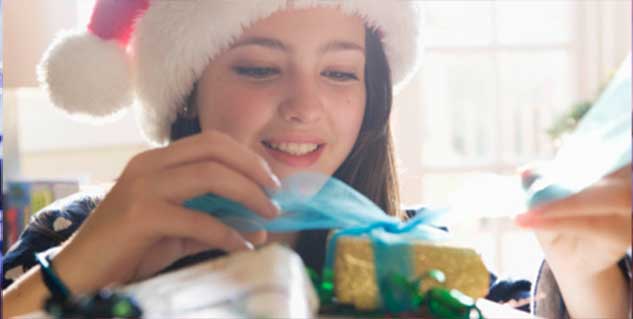 Image source: Getty
Here are some gift ideas that will surely make your shopping much easier
T-Shirts
T-Shirts are all time favourites for teenagers. Teenagers love to flaunt what they think is in trend by wearing a T-shirt. This Christmas you can gift T-shirts with a nice quote or with a picture of a popular TV show character, especially one who is famous among teenagers. Hooded sweatshirts are also a good option for a Christmas gift.
Autographs


Some teenagers are obsessed with celebrities such as a particular sport personality, an actor, a painter, musician or a rock star. If your teen has a list of favourites or is a big follower of someone, there will be no better gift than an autograph of that person. All that you will have to do is search online for the autograph, get it printed and framed. He/she can hang it on the wall or flaunt among friends.
Also read : Traditional healthy christmas food ideas
Gadgets
Teens are attracted to newly launched and useful gadgets, but remember that teens have their own definitions of a cool gadget. While deciding about the Christmas gift, talk to them and try to figure out their personal favourites. Here are some suggestions that may come in handy:

Digital voice recorder can be gifted to a budding musician and it can help in their studies as well.
A quality pair of headphone.
Webcam.
iPod.
eBook reader.
Smart phone.
Video game.
Cell phone cover.
Book and magazine subscriptions

Many teenagers are fond of reading, especially fiction. If your teen is interested in reading, you can purchase a book of his/her interest. Remember that books are one's best companions!

Apart from books, you can get magazine subscriptions for your teen. You just have to find out your teen's interest and subscribe to that kind of magazine. This can be a great gift as it will keep coming throughout the year. Since this is a Christmas season, you can easily get a Christmas gift packages for kids.

While deciding a Christmas gift for teens, remember that their interest changes often. Therefore, pay attention to your teen's interests as they change with time!
Top image source : Getty
Read more articles on Festival Fever