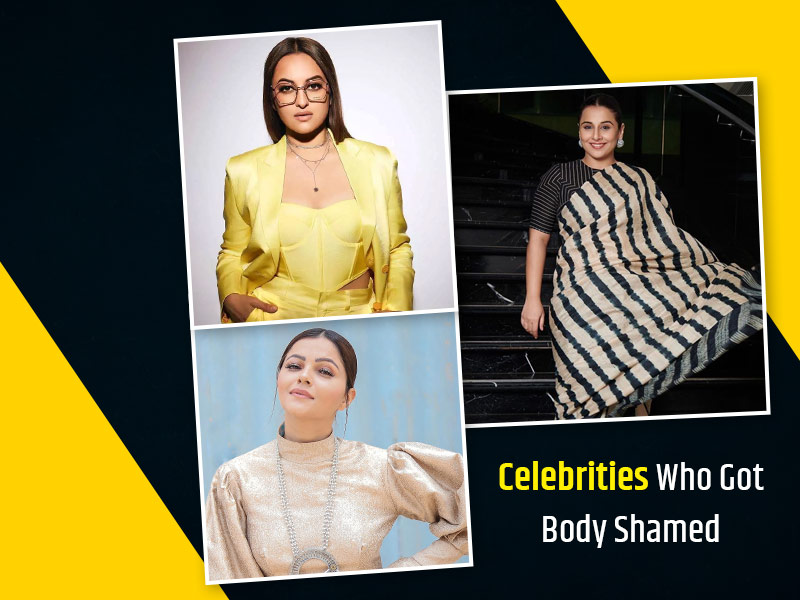 Body shaming is an existing and ongoing social issue across the world, mostly in India. The people of our country are criticized for their appearance, be it slim or fat. The entertainment industry is not very much far away from such judgements. There are many actors and actresses who face and give it back to snide comments of trollers. It is always brave to strike back with a strong response. Keep reading the article further to know about celebrities who were body shamed and did not fear in being vocal about it.
Celebrity responses on being body shamed
Listed below are 8 Indian celebrities who were body shamed, but gave befitting responses to the trollers:
1. Rubina Dilaik
The Bigg Boss 14 winner Rubina Dilaik was body shamed for her weight gain post Covid-19 recovery. The TV actress had put on a few kilograms last year and the trolls did not end. While talking to Times of India, Rubina said, "Since the time I recovered from COVID this year, I had gained an inch here and there probably because of the steroid that I was on during COVID and everybody online stated judging me and pinning me down. The pseudo fans started messaging me and emailing me. But I was okay with their comments as I didn't take it personally,"
"However, it started bothering me when they started messaging my family members - my mother, my father, my sister, my husband Abhinav (Shukla). They have been tagging them on posts like I need to hire a good PR or a manager. They commented a lot about my weight gain plus also about me not getting good photoshoots and my video songs not doing well. I don't know why people think that an actress needs to have a certain figure in order to be sustainable in the industry!" she further added. In fact, Rubina even put up an Instagram post slamming all the 'pseudo fans', while expressing her disappointment.
Here is the post:
View this post on Instagram
2. Mrunal Thakur
Very recently, Jersey fame Mrunal Thakur was also body shamed by trollers on social media. The actress was not on back foot and gave a good reply to one of the trolls. Recently, Mrunal had shared a kickboxing video of herself but that did not go well with some people. While her fans appreciated the efforts, others tried to body shame her. When a user wrote, "Back is likeMATKAA (pot)," Mrunal responded with sarcasm and said, "Thank you Bhaiyya ji."
Also read: Is Body Shaming A Form Of Bullying? Dr Glenna Rice Throws Light On This Subject
Moreover, a troll asked her to reduce her 'lower part'. To which she replied, "Some pay for it, some have it naturally. All we gotta do is flaunt buddy! You flaunt yours too." The actress took to her Instagram stories to shut the body-shamers. Posting a screenshot of one of the comments, Mrunal wrote, "Do you have any idea how hard I work to be fit? It's my body type and I can't really do anything. So, all I gotta do is flaunt."
Here is the post:
View this post on Instagram
3. Neha Dhupia
The condemnation was faced by Neha Dhupia as well. She has always been a boss lady who does not take body shamers lightly! Two years ago, the actress shared a few throwback pictures on Twitter. She wrote, "Be kind to yourself and your body, it's the only one you've got! It took me a while to understand this and be proud and comfortable in my own skin. If you're reading this, DON'T waste as much time as I did! Your weighing scale doesn't define you, you do! ..#beenthruthicknthin." Neha shared in a video earlier that she gained 23 kgs during pregnancy and was afraid that she would loose jobs. But, she retained her job with MTV Roadies and said that, "Your face and body is not everything."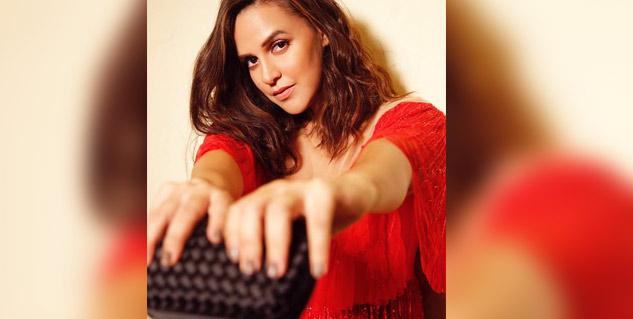 4. Zareen Khan
Zareen Khan was also body shamed by netizens after entering the acting field. The actress, who made her debut with Salman Khan in Veer, has always been open about facing humiliation with comments on her looks and weight. While talking to a Hindi daily, Zareen said, "The fact is, that I weighed more than 100kg when I was in school and college. But no one dared say anything to me. Whenever I heard that someone is fat and is being bullied, I used to think how can that be? 'Itna bada shareer hai, do laga ke do (With the huge body, just give it back to them'). I have always been like this so I was never bullied. I only faced body-shaming when I entered the film industry. I could not understand. I thought 'I did not face this when I was more than 100kg, and now that I am half the weight, they call me fat!"
Talking about such comments never affecting her, Zareen shared, "It was weird, but did not affect me. I am an actor, judge me on my acting abilities, not my weight, colour, or height. But there are people in the film industry who go all out to say that body-shaming should not be done. However, when they make a film, they only want zero-sized girls for their movie. There is a lot of show-offs and double standard in our industry."
Also read: Miss Universe Harnaaz Sandhu Reveals Being Thin-Shamed: Know How To Deal With Body Shaming
5. Harnaaz Sandhu
Even Miss Universe 2021 Harnaaz Sandhu could not escape the comments on her body. She was called 'moti' after walking the ramp as a showstopper in FDCI x Lakme Fashion for designers Shivan & Narresh. However, Harnaaz did not sit quietly but brought this up on an event. Replying to the troller, she said, "I'm one of those individuals who was first bullied that 'she's too skinny' and now they bully me saying 'she's fat." She also added, "Nobody knows about my Celiac disease. That I can't eat wheat flour and many other things. I am one of the courageous and confident girls who believes even if I'm fat, even if I'm thin, it's my body, I love myself."
View this post on Instagram
6. Aishwarya Rai
The beauty queen of Bollywood Aishwarya Rai was body shamed after she gained weight during and post pregnancy. After giving birth to her daughter Aaradhya, Aishwarya was trolled all over social media for this change, but she did not let it affect her and never paid any heed. In an interview with CNN-News18, she talked about it and said, "It's not just been post motherhood. Contextually, post motherhood, you are referring to specifically body shaming. Because you are looking at it from that aspect of the body frame changing. I am talking about the reason I was able to handle it because I have faced judgement in my life for so long."
7. Ileana D'Cruz
Ileana was suffering from body dysmorphia (condition in which a person is too much conscious about their appearance). The actress was subjected to body shaming a lot of times. While talking to Bollywood Bubble, Ileana confessed, "I remember those days like it was yesterday. It's weird because it's a very deeply ingrained scar. I went through body-shaming right from the time I was 12. I had just hit puberty and growing up. You are hit with these weird comments. And people are passing comments about your body and saying, 'Oh My God, why is your butt so big?' And I am like, 'What do you mean?'..."
Ileana never took a back seat when it came to being vocal about body shaming. Once, while replying to a comment on Instagram, Ileana had said, "I don't have an 'awkward' body. Nobody does. I have been criticised for my body type, but I am trying to learn to love myself for who I am and not try to conform to someone else's ideals."
8. Sonakshi Sinha
Sonakshi Sinha is also not new to the dirty world of trolling and body shaming. The Lootera actress has always been subjected to body shaming on her Instagram posts. Shockingly, even after she has lost so much weight, people have not stopped making rubbish comments on her body. She did not let these trolls affect her mind. Around two years ago, Sonakshi took to her Instagram handle and shared a video with the caption, "For years I've been trolled because of my weight. I've never felt the need to react because I always believed i was #BiggerThanThem... pun intended."
In an interview, she had said, "You know, I was always an overweight child. I used to be 95 kilos in school. People bullied me, and the boys called me names. I never took the bullying to heart. And I didn't let it bring me down because I've always known there's much more to me than my weight or my size."