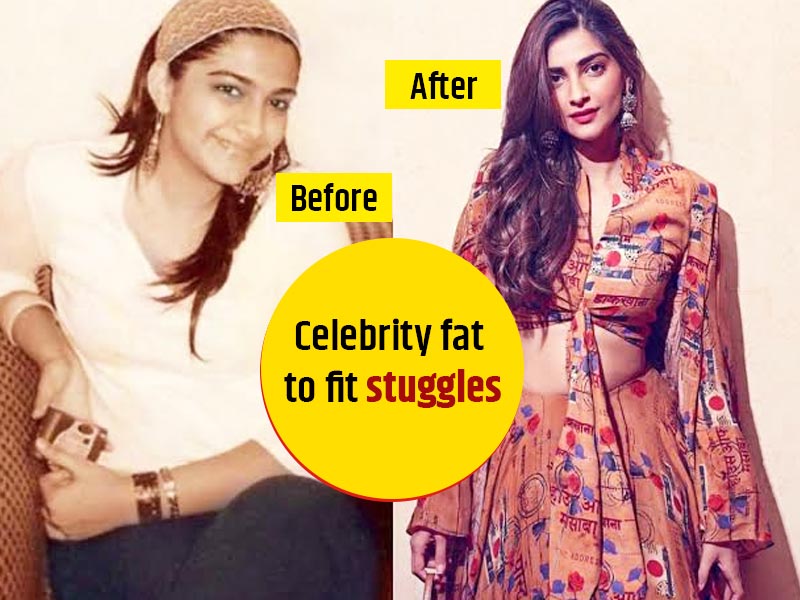 Many celebrities have shared their weight loss journey on social media. In fact, their fat to fit transformation pictures are an inspiration for a lot of people. They go through so many hard and constant challenges to fit into the body shape the industry would require for looking smart and glamourous. Such motivating fat to fit transformations also push fans to maintain a regular routine of exercise and balanced diet.
Not every Bollywood actor has been fit since birth. Some of the stars used to be overweight at some point of time. Some of these leading celebrities had to take the task of losing their extra kilos to look fit for their films. They had to work extremely hard to look ready for the big screen. Yes, they are surrounded by a ton of trainers, advisors and nutritionists, taking care of their daily routines, but they themselves also have to put in a lot of effort to look their best. Here are some celebrities who surprised netizens with their before after transformation pictures.
Celebrities body transformation
If you are not reaching your weight loss goal, it might be happening because of equal calorie intake to or higher than the calorie usage. You can try various methods such as mindful eating, noting down in a food diary, consuming more protein, and doing strength exercises at home. Here are 12 celebrities who surprised everyone with their transformation pictures:
1. Alia Bhatt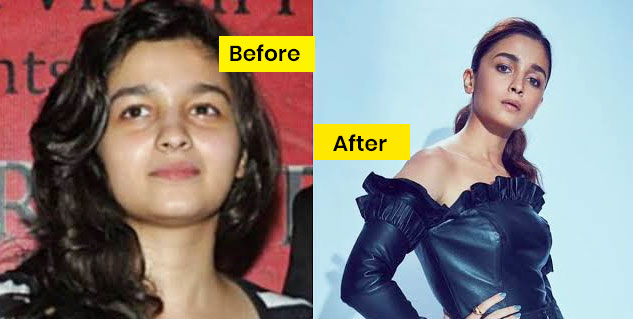 Alia Bhatt wasn't always so toned and slim. Since her debut, she's changed a lot and she's getting better every day! A music video from her audition where she was seen in her chubby avatar went viral a few years ago and fans were shocked to see her like this. In fact, it was a push from the director's student of five, Karan Johar, that made it possible. Karan Johar wanted her SOTY character, Shanaya, to be "young, sexy, slim and perfect" and thanks to that, Alia worked out hard and lost 16 pounds.
Also read: Weight Loss True Story: Kiran Dembla, A Mother Of 2, Bodybuilding Champion And An Inspiration For Many
2. Sonakshi Sinha
Sonakshi is grateful to Salmaan Khan, who pushed her to lose weight before her film debut. In an interview, Sonakshi admitted that working out to lose weight was not easy for her. She hates going to the gym but she still lost 30 kg before entering Bollywood. Through rigorous exercise and a high-protein, low-carb diet, she's managed to stay motivated to not gain weight. Not eating was a big challenge for Sonakshi, so dieting wasn't an option. So his trainer taught him to eat healthy foods. She ditches junk food and artificial sweets and replaces them with protein-rich foods. This high-protein diet also supports his rigorous training.
3. Arjun Kapoor
Arjun Kapoor has transformed for the better before entering the cinema. He is still affectionately called "fubu" by his friends. In the span of 4 years, boy Kapoor has gone from 300 pounds to 87 pounds with the help of Crossfit workouts, heavyweight training, dietary changes, and not forgetting a never-ending attitude. .
View this post on Instagram
4. Zareen Khan
You may have only seen her in a handful of movies, but she has struggled with her own share of trolling and bodyshaming. She is called "Fatrina" because of her weight. The actress shared her weight loss journey in a brave post and now she doesn't look the same. Talking about her weight loss struggles, the actress was quoted as saying, "One day I decided let me try how it feels to be a little lighter and hence started my weight loss journey. It wasn't easy at all but every time I looked at the progress in the mirror I got the push to do more. I had lots more energy than before and I was loving every bit of this new person I was transforming into."
Also read: Want To Lose Fat Without Exercise? Here Are Some Hacks To Try
5. Bhumi pednekar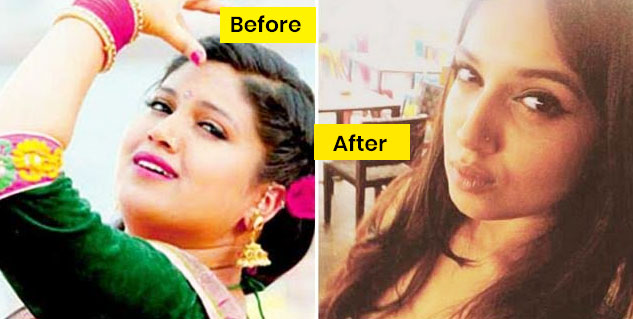 While many actresses thin to look their best in their early films, with Bhumi it was the opposite. The actress put a lot of weight on her role in Dum Laga Ke Haisha and then, with nothing but hard work, she dropped it all in no time. So much so that it is still difficult for fans to recognize her. This is called a rant. In fact, Bhumi says looking at her before and after photos gives her the motivation to hustle even harder.
6. Parineeti Chopra
Parineeti took a break and learned Kalaripayattu, a martial art form from Kerala. She replaces all of her white foods with their brown substitutes. In addition, she enrolled in a drug addiction program in Austria, where a special diet was prepared just for her. It is a rather difficult task that must be followed diligently. It helped her a lot.
7. Kareena Kapoor Khan
Poster face for size zero, Kareena was criticized by critics for her figure as she performed the song Yeh Mera Dil Pyaar Ka Deewana. But Kareena made a strong comeback in "Tashan" to set the screen on fire by showing off her super sexy and super slim body in her first bikini scene.
Also read: Yash Badal's Unique Weight Loss Story From Being An Addict To Becoming A Fitness Trainer
8. Fardeen Khan
Fardeen Khan gained a lot of weight, back in the year 2016. He was trolled a lot by people on social media and was body shamed as well. Talking about his weight loss journey, the actor said, "I started eating right and healthy, coupled with correct workouts. I have lost 18 kg in the last six months, but 35 per cent journey is yet to go in this aspect. In the work that we do in our industry, you are expected to look your best and you indeed want to look your best."
9. Sonam Kapoor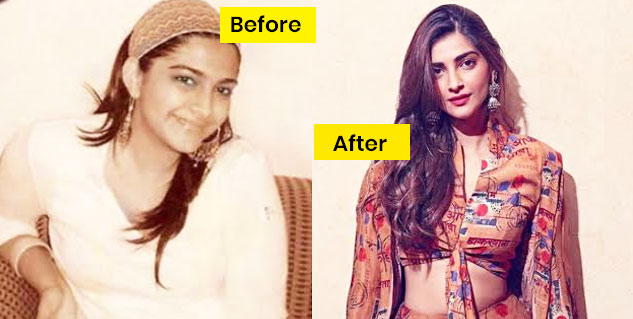 Sonam Kapoor is a true diva. With all of Louis Vuitton, Channel and Gucci, she could give any Hollywood Alister some stiff competition. Before being dazzled in Sanjay Leela Bhansali's Saawariya lehengas, she was a chubby child with lots of piercings. However, with dedication and will, she managed to lose 30 kg. Sonam Kapoor is very strict with his diet. There are no cheat days for her. She follows a low-carb, high-protein diet, divided into 5 small meals. She nibbles on dried fruit and drinks milkshakes if she feels a surge of hunger.
10. Karan Johar
Over the years, the director delivered a lot of hits, in other words, he forgot to take care of his health. He has struggled to lose weight due to his hectic schedule, but since accepting parenthood, he has changed on his own for the better. He approached fitness trainer Kunal Gir, who trained Ranbir Kapoor for the movie Sanju, to get in shape. He followed the Keto diet, Karan Johar followed his religion and also did fat burning exercises after that he lost almost 17 kg in 4 months.
11. Shehnaaz Gill
This famous Big Boss also transformed his body after he came out of Big Boss's House. She was often hanging around the big boss's house, but then got motivated to change her body weight. And so, she managed to lose a significant amount of weight by controlling her unhealthy eating habits during her incarceration.
12. Sara Ali Khan
Sara Ali Khan attracts a lot of attention with her appearance, which in particular does not happen overnight. Fighting with overweight PCOS (polycystic ovary syndrome), studying abroad made Sara's battle with weight worse and there was a time when her mother herself didn't recognize her! After that, Sara spent almost a year and a half working out her body and working out with top trainers. Not only that, but she cut back on pizza and switched to salads and proteins. Can you believe she once weighed 96 kg? Sara's transformation is no less sensational.