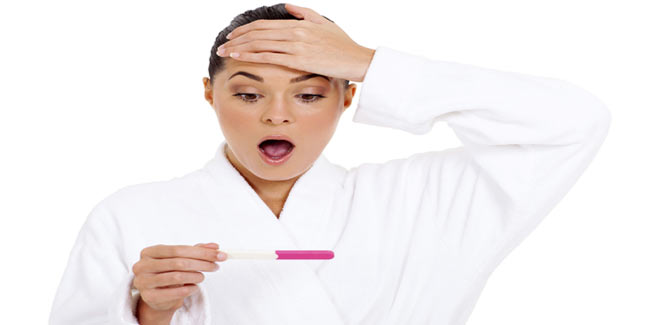 Unplanned pregnancy can occur due to various factors such as non-availability of contraceptives, failure of contraceptives and many others.
Unplanned pregnancy can result when, for any reason, contraception fails and the woman conceives. Pregnancy can turn out to be a mixed blessing for women, especially if they are not quite ready to take the responsibility of having a child.


Despite the development of contraception, unplanned pregnancy is one of the common medical problems faced by women. There are some interesting reasons for this development in our current times.

The accidental pregnancy brought about on purpose
This may sound like a self-contradictory statement but can be understood if you observe certain circumstances. If one of the partners wants a child while the other does not, he or she can ignore to take the steps that prevent pregnancy. A woman may wilfully forget to take contraceptive pills for some days and conceive, only to say later that it was an "accident". She would be reluctant to admit that she wilfully ignored taking precaution, which she would have taken had she been committed to avoid pregnancy.

Similarly, men can insist on not using condoms by coming up with various excuses such as forgetting to buy condoms, promising to withdraw at the time of ejaculation, and then not being true to it. They would insist that they were carried away in the heat of the moment, but the truth is that they were never serious about preventing pregnancy.
Why has unplanned pregnancies increased despite contraception methods?
Simply because we are having more sex! Despite the advanced contraception techniques, better sex education services, better knowledge on reproduction, the woman of this era is more prone to unplanned pregnancy than those of one or two generations back.

The women in our previous generations, i.e. those in the time of our mothers and grandmothers, were in constant fear of pregnancy and hence avoided sex.

Some Causes of Unplanned Pregnancy
Contraceptive failure: One of the most significant causes of unplanned pregnancy is contraceptive failure. Oxford Family Planning Commission conducted a survey to calculate the percentage of women who were likely to conceive even if they tried the various contraceptive techniques. The results showed that women on contraceptive pills were 0.3 percent likely to become pregnant, and those on diaphragm were 1.9 percent, those using condoms 3.6 percent, using spermicide 11.9, and this percentage for natural abstinence was 15.5.

Availability of emergency contraceptive pill: In some countries, the emergency contraceptive pill, one which can assure you of no pregnancy even though you have had unprotected sex in a fertile period, is not available without prescription. It often happens that women are not able to get an appointment with their health care provider at such a short notice as 3 days. Though it is possible if the women persevere with their demand with determination. Many of them do not have it in them. They would rather leave it to chance.

Read more articles on Conceiving.