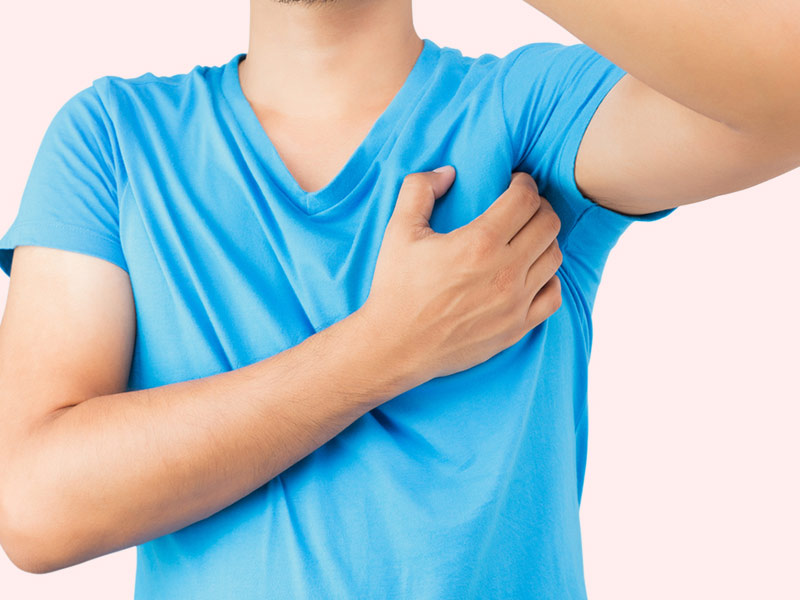 Skin rashes and problems are very common. A majority of people suffer from some kind of skin problems, rashes is a one of them. Skin rashes can occur at any part of the body. It causes uneasiness, irritation and itching. Rashes on the skin can look ugly and uncomfortable as they cause redness and hard skin which can even becomes worse if you scratch it. However there is not much to worry about if you have skin rashes, it can be treated with few simple treatments which are available easily. Rashes in armpits are more problematic as irritation, sweat and itching becomes more evident there. Therefore today let us look at causes of armpit rashes and prevention tips to avoid this condition.
Why Do Armpit Rashes Occur?
Armpit rashes are quite common and can be occur because of various reasons. Dr. K. Swaroop, Senior Dermatologist from Ivory Hospital, Greater Noida says that armpit rashes mostly occur because of poor hygiene, skin infections in monsoon season or due to boils, etc. Scarring and infection usually develop after rashes and an armpit rash is a symptom for it. People tend to scratch their armpits a lot during monsoon season because of moisture, this results to rashes in armpits. There are other reasons like bacterial infection, heat rashes, chafing, etc which are also a major reason of developing rashes in armpit. If you know about the cause, you can treat your rashes in an early phase.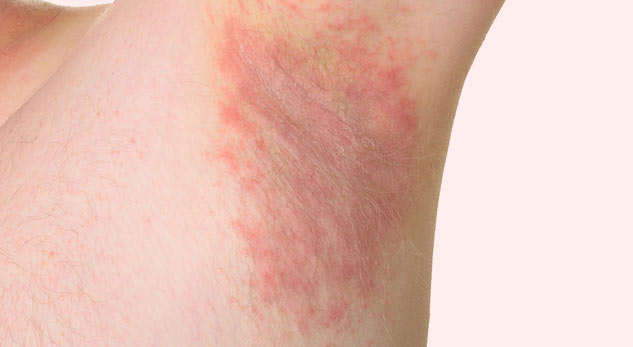 6 Causes of Armpit Rashes
1. Heat Rash
One of the most common causes of armpit rash is heat. Heat reacts with sweat and causes various skin problems including rashes. This causes irritation on the armpits and places where heat rashes have occurred. It causes redness and brings few more symptoms that are cause of heat rash. Heat rash causes itchy patches of bumps that are-
Tiny bumps
Causes redness around rashes
Slightly raised skin
Prickly sensation
Some people get rashes in summer season or warmer temperature more often because of excessive sweating in armpits. Therefore it is better to take preventive measures and bath regularly to avoid this situation.
2. Chafing
This is a condition in which the skin rubs against each other because of tight clothing or friction between the skins. Chafing causes rashes in spring or summer season in most cases. When it occurs more often in a particular period of interval it results to chafing. In this the area of armpits looks like skin has folded over itself frequently and it takes time to return to normal condition. Chafing causes armpit rashes because of constant friction that takes place. Symptoms of chafing are-
Redness
Stinging or burning sensation
Streak formation on skin
Swollen or cracked crusted skin
Top layer of skin seems rubbed
3. Contact Dermatitis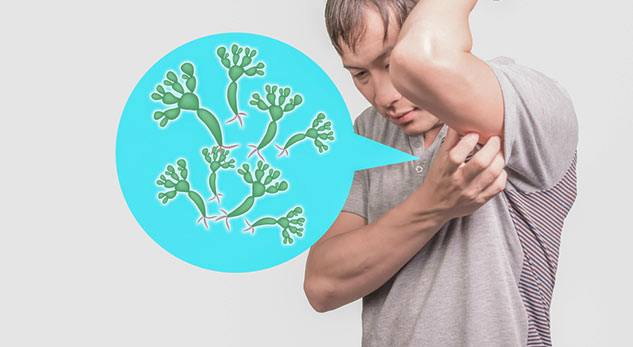 This condition causes armpit rashes when the skin comes in contact with an allergen that spreads on the body and causes irritation. Contact dermatitis spreads through contact which creates sparking in immune response of the body. These types of armpit rashes are caused by allergic reactions and the infection may last longer than other types of armpits rashes. This can result to itchiness, redness, blisters and dryness in the armpit region. You need to see a dermatologist if there is an allergic reaction which has caused armpit rashes.
4. Hair Removal creams or treatments
Hair removal creams and various treatments can also cause skin rash. This can happen when follicles are formed near the armpits which become more severe because of skin treatments and sweating. It causes bumps in the armpits which are painful and sometimes have puss as well. This condition may also arise because of shaving or trimming in wrong direction.
Also Read- What Causes Tickle In Nose? Tips To Treat These Conditions
5. Eczema
Skin rashes in armpits are also caused by eczema. Eczema is a skin problem that is not contagious and can spread because of inflammation. It occurs in the areas where the body has folds in the skin. If armpit rashes are caused because of eczema, it means there is severe skin inflammation that had happened over the years. Eczema can lead to these problems-
Redness
Itchy skin
Dry and cracked skin
Release of clear fluid from the skin if scratched
Armpit rashes occur alongside this disease because it causes similar patches in the body. In this condition the skin gets flared up because of stress and illness.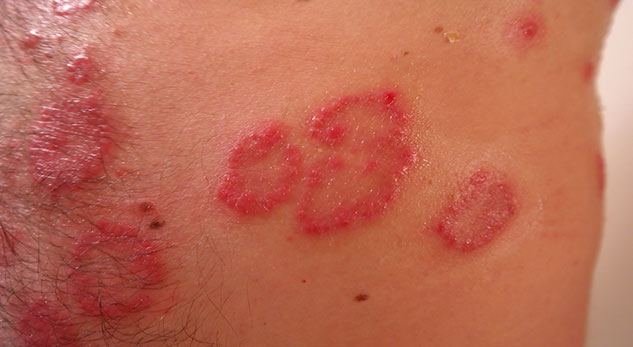 6. Seborrhoea dermatitis
It is a type of eczema that develops because of oil producing glands. It causes rashes in the armpits because of severe sweating in the region. Sweat glands are activated in this condition which produces excess of sweat in armpits that in turn causes rashes around the skin. In this the armpit rashes may occur in yellow flakes. It gives itching sensation and burning feeling. In seborrhoea dermatitis, the skin looks greasy and leads to smelly armpits as well.
Also Read- Is Kidney Stone Treatment Possible Without Surgery? This Is What The Doctor Says
Prevention Tips for Armpit Rashes
Here are some prevention tips given by Dr. K. Swaroop to avoid having rashes in armpits.
Avoid allergens and things that may cause allergic reactions.
Do not use scented or personal care products that have much fragrance
Using anti-chafing powders to prevent sweating and problems related to it
Take bath regularly and take care of your personal hygiene
Avoid sharing towels, combs, clothing, etc with anyone else
Wear some lose clothing made of natural fabrics for ventilation in armpit region
Wash bedding and clothes regularly, put anti-bacterial solution if possible
Wash hands after coming in contact with soil, animals and plants
Read More Articles on Other Diseases
Picture Credits- Shutterstock.com