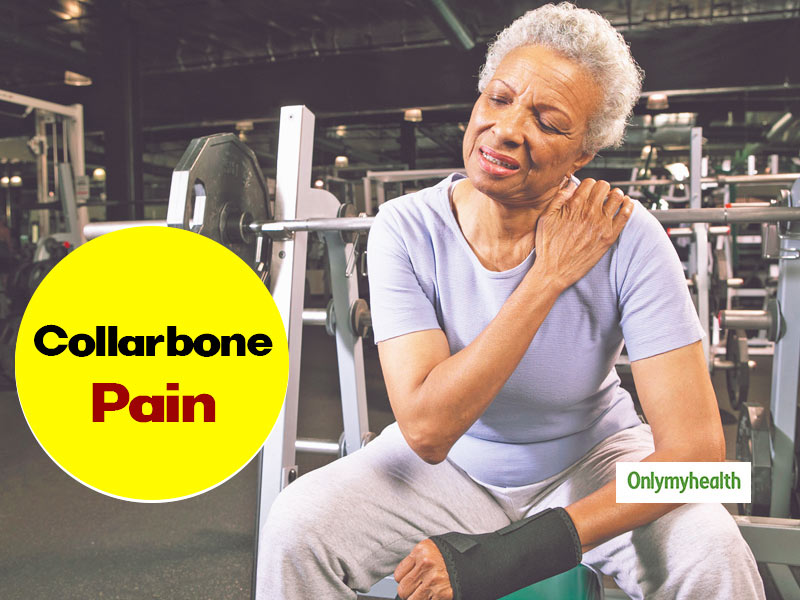 Clavicle Pain Causes: Tips To Heal And Treat The Collarbone Pain.
What is the collarbone, and where is it located? The unique S-shaped bone in the lower part of the neck is known as the collarbone. It's one side of which connects to your chest bone and the other end connects to your shoulders. Do you understand why this bone is called collar bone? Because when you wear a shirt, your collar comes around this bone. These are two bones. Many a time, you may feel slight discomfort or pain in these bones, which people usually ignore. But do you know what collar bone pain can effect? If the problem is severe, it can be challenging to talk, sleep, turn and lie down. In some cases, this pain is cured in a short time with some home remedies, but in some cases, it is necessary to seek medical help immediately. If you also have a problem (in this area around the neck) with you collarbone, then these could be the following reasons behind it.
Identify these signs/symptoms and start the treatment right away
Osteoarthritis clavicle pain
Whenever the two bones join, there is a protector of tissue in the body to protect the bones from rubbing. Osteoarthritis can cause this defence of the joints (of the bones to deteriorate, which can lead to severe pain in the bones. Do you know you can have this pain in any joint of the body, including the collar bone? If the collar bone pain has been there for several days and is not improving, you should see a doctor. They may ask you to take medicines or check for the signs and symptoms of arthritis.
Also read: Get Well Yoga: Yoga Asanas To Treat Cervical Pain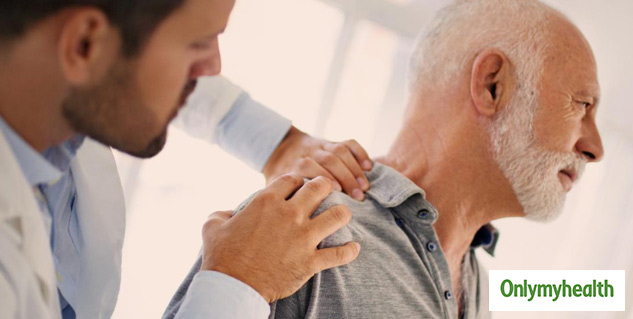 Poor posture and collar bone pain
Do you know that poor posture can cause collarbone pain? Yes, here are some instances, sleeping in a particular direction for a long time, after waking up in the morning, sitting cross-legged during a journey. In most cases, this type of problem is cured automatically in a few hours with the help of stretching and applying the analgesic balm. Hence, poor posture is not a thing to worry about such pain. But if the pain and discomfort persist, then you can have pain-relieving drugs, with the advice of a doctor.
Also read: Neck Pain During Work From Home? These Yoga Asanas Will Provide Relief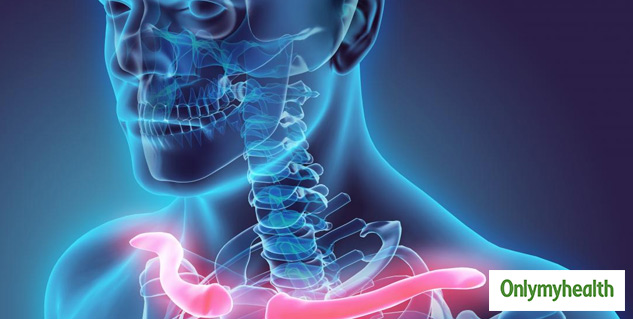 Thoracic outlet syndrome and collarbone pain
Many a time, your collar bone causes unnecessary pressure on the surrounding blood vessels, causing you to experience pain. This problem is described as thoracic outlet syndrome. This syndrome can be caused by various reasons, such as obesity, vigorous exercise, sudden lifting of a heavyweight, or due to some injury. In such a situation, the doctor can give you proper advice only after examining you via ultrasound or X-ray.
Joint injury and clavicle pain
You have to keep this in mind that not every joint pain is osteoarthritis. Many a time, a minor injury causes a lot of damage to the joints, which can cause pain. You may have this pain if you had an injury around the collar bone or you tripped on your shoulders. In such cases, the pain usually gets cured by analgesic balm, hot fomentation/pack, painkillers etc. But even if the problem persists, it is necessary to seek the advice of a doctor.
Read more on Other Diseases