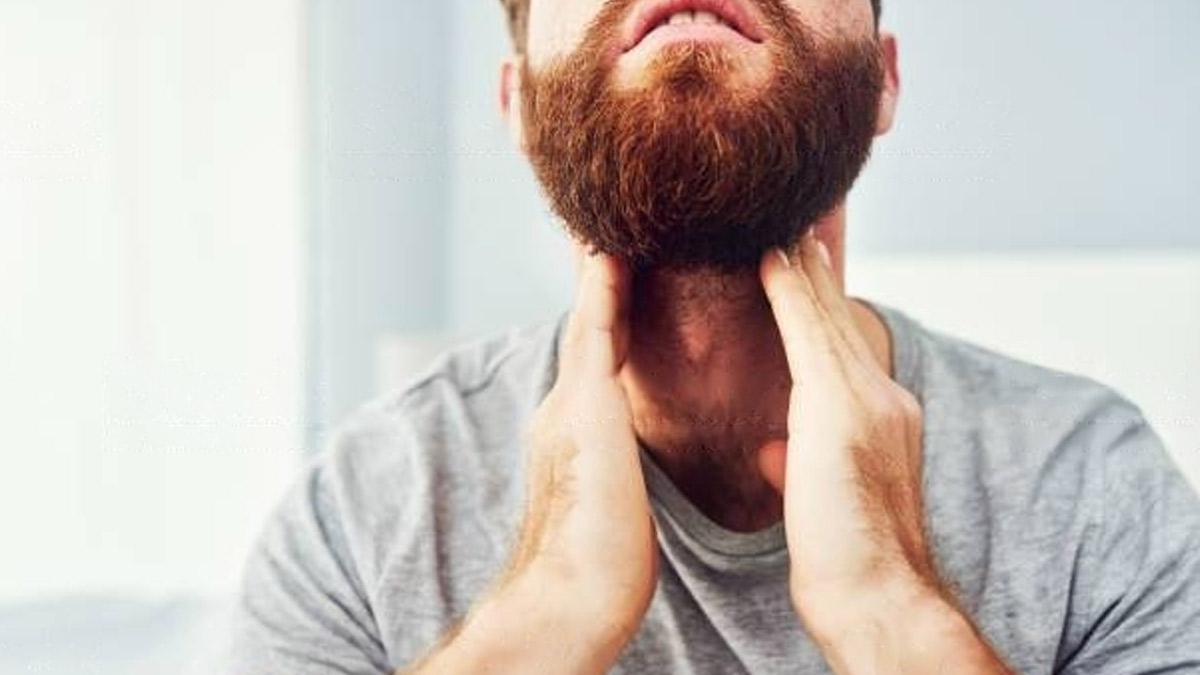 An itchy throat can be caused by various factors such as allergies, dry air, and infections. The sensation can be irritating and distracting, and may even lead to a cough or sore throat.
Sometimes an itchy throat can be a frequent sign of hay fever, and it may also be an early sign of a viral or bacterial infection.
What Causes Itchy Throat
Itchy throat can be troublesome, it can make you feel uncomfortable while talking. Let's know some of the common causes of itchy throat.
Allergies
Exposure to allergens such as pollen, dust, or pet dander can cause an itchy throat.
Genetics, environmental factors, and the timing of exposure to allergens have all been identified as factors that may contribute to the development of allergies, according to a research published on Dovepress.
Dry Air
Breathing in dry air can irritate the throat and cause itching. A study conducted by the American Academy of Otolaryngology-Head and Neck Surgery found that dry air can cause the lining of the throat to become dry, leading to irritation and discomfort. This can also make it more difficult for the body to clear mucus, which can further exacerbate symptoms.
Also read: 8 Signs Of Weak Pelvic Muscles In Women To Watch Out For
Infections
A viral or bacterial infection such as the common cold, flu, or strep throat can cause an itchy throat. Common cold is a viral infection that affects the upper respiratory tract, which can cause an itchy or scratchy throat.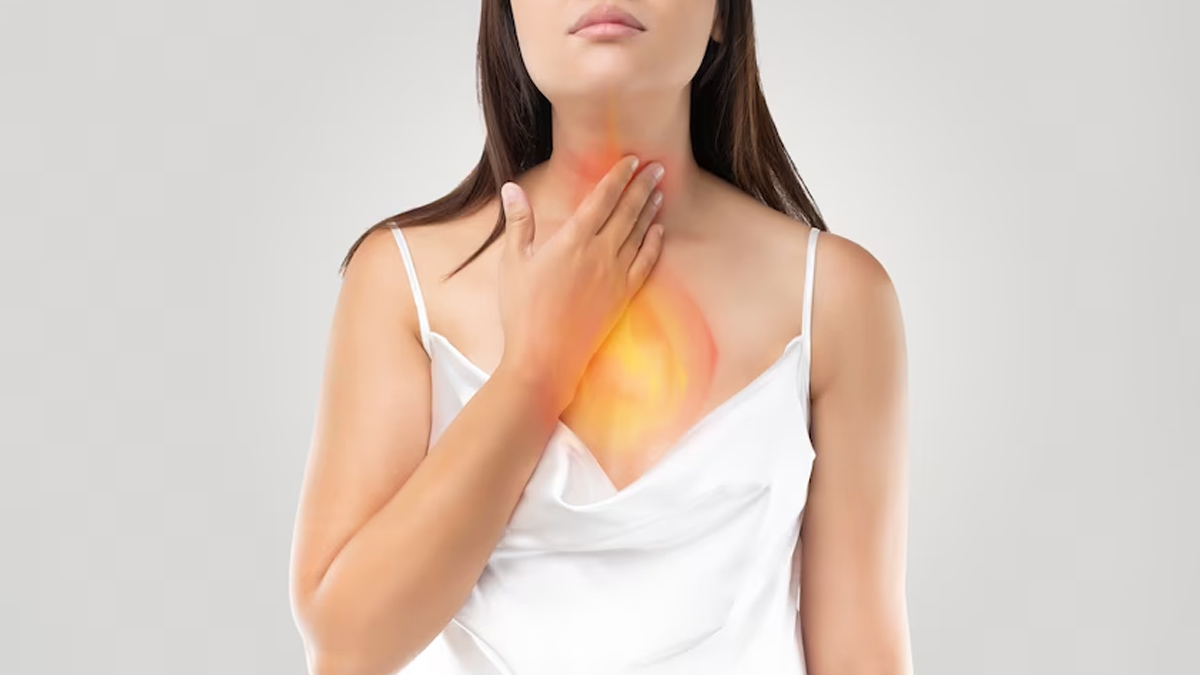 Acid Reflux
Acid reflux can cause an itchy throat and a sour taste in the mouth. A study published in the American Journal of Rhinology & Allergy in 2015 found that patients with allergic rhinitis and acid reflux had a higher incidence of throat itching compared to those with allergic rhinitis alone.
Smoking
Smoking can irritate the throat and cause an itchy sensation. A study published in the Journal of Environmental Health Science & Engineering in 2019, aimed to evaluate the relationship between smoking and throat irritation symptoms in Iranian male smokers. The study included 168 male smokers and 168 non-smokers, who completed a questionnaire assessing their smoking habits and throat symptoms.
Remedies To Cure Itchy Throat
Gargling With Salt Water
A study by Scientific Reports concluded that gargling with salt water can help relieve symptoms of an itchy throat caused by postnasal drip, allergies, and infections. The salt water helps to reduce inflammation and soothe the throat.
Honey
Honey has antibacterial and anti-inflammatory properties that can help soothe an itchy throat. A study found that honey was more effective than a placebo in reducing coughing and improving sleep in children with upper respiratory infections. Mix a tablespoon of honey in a cup of warm water or tea and drink slowly.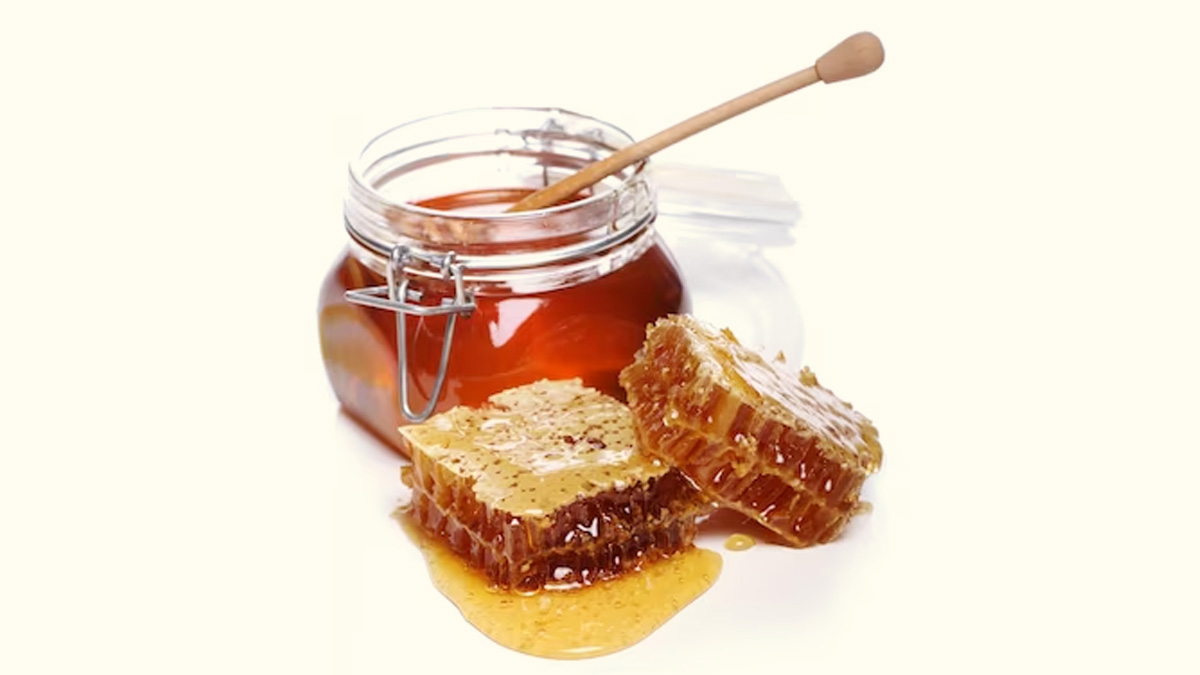 Also read: 7 Morning Rituals You Should Practice To Balance Your Hormones
Steam Inhalation
Inhaling steam can help soothe an itchy throat caused by dryness and allergies. Steam inhalation was effective in reducing symptoms of allergic rhinitis, which can include an itchy throat. Boil water in a pot or use a humidifier and inhale the steam for a few minutes.
Licorice Root
Licorice root has anti-inflammatory properties and can help soothe an itchy throat. As per a study conducted in 2009, throat spray containing licorice root was effective in reducing symptoms of a sore throat. You can drink licorice root tea or use a licorice root throat spray.