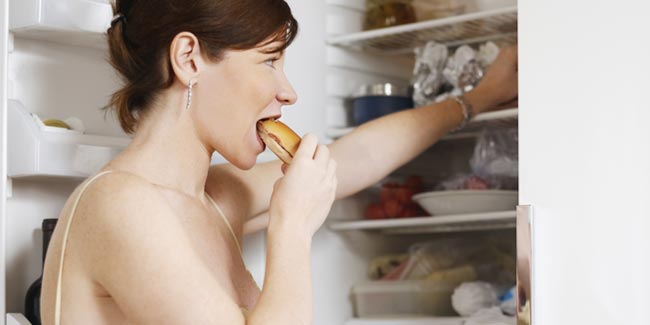 If you are pregnant, then you are in a very delicate stage of your life. Is potato something that you can eat, is it one of the things that can be included in your diet? Find out!
Pregnancy is one of the most crucial times for a woman. She is at her vulnerable best. Whatever steps one might take during such times to be safe can never be enough.
There are so many things people say you should eat, don't eat, do or don't do. One such controversy is the mystery over eating potatoes. Should a pregnant woman be eating potatoes? Let us find out
The Good Part



Potato is such a food that is considered to be rich in nutrients. It contains a whole lot of essential nutrients required for the human body. There is also a quite high count of vitamin B in it. In the first half of your pregnancy you need to be careful about the kind of food you eat. Your food should be full of nutrients. Potatoes that are considered to be a starchy carbohydrates are rich in dietary fibre and vitamins. Also they are high on folate which reduces your baby's risk of developing brain and spinal problems. These are the benefits of potatoes and with such essential goodness avoiding potato would be a foolish thing to do. However, always remember not to over eat. Too much of anything is bad.
You should also know that your baby's main source of energy in your womb is glucose which is found in potatoes. So, not only potatoes but any source of carbohydrate during the time of pregnancy is good, be it bread, pasta or cereals and all of these should be of the whole grain variety.
An important thing is also the way one should eat it. Making French Fries or dipping them in melted cheese isn't going to help you and your baby. You need to have them just plain baked or steamed. This way you will not lose out on the goodness of the potato.
The Bad Part
Potatoes that are rotten can cause poisoning in people. Potatoes contain a type of toxin called Solanin and according to a research, each 2 kilograms of the tender shoot of potatoes contains nearly 5200 milligrams of solanin. Solanin is deadly because it can not only conduct hemolysis, but also benumb nervous centralis. Moreoever, it stimulates the gastric mucosa to cause death. Therefore, it is a question of great debate whether it is good for a pregnant woman to eat potatoes. It is known that fried potatoes contain less amount of solanin and thus you can try and eat that.
The best thing to do during such a time is to just visit a dietician and find out the right kind of food that one should eat during pregnancy. Remember Your pregnancy is a very delicate time. Take care.
Read more articles on Pregnancy Diet.