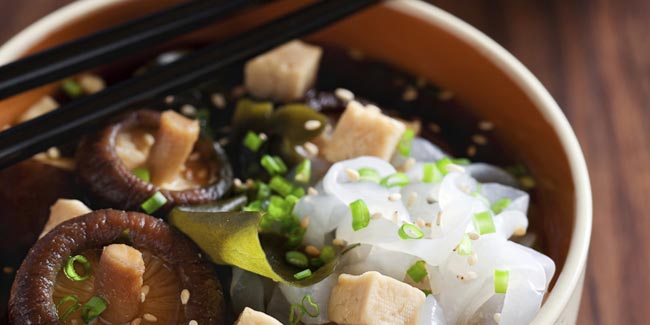 Calcium enriched recipes during pregnancy are important to ensure that the pregnant or breastfeeding woman fulfil her as well as her baby's body's demands.
Calcium is one of the most essential nutrients for pregnant and breastfeeding women and the demand for calcium in a woman's body during pregnancy and breastfeeding is very high.
For us women, knowing that calcium is important is not the end of it. The problem starts when we have to fetch a platter full of it for ourselves and our baby. Even worse is the fact that not always can restaurants be trusted with our life and some day, in these 9 months, we will have to sprinkle this super nutrient on our own. And that is why we have gathered this calcium-rich recipe.
Tofu and Mushroom Flan

Ingredients
100 grams of self raising flour.
65 grams polyunsaturated margarine.
One crushed garlic clove.
A single peeled and chopped onion. Cut to little pieces.
25 grams of vegetable margarine.
300 grams of tofu.
100 grams of washed and thinly sliced white mushrooms.
25 grams of ground almonds.
Salt and black pepper to taste.
Method of Preparation
First things first, you will need an oven to cooking this dish. If you already have one, preheat it to 190 degree Celsius or 375 degree Fahrenheit or at gas mark 5. Grease an 8 inches round flan tin or a similar dish. Now, shift the flour and salt in a bowl. Rub margarine in the mixture until it appears to fall into pieces of breadcrumbs.
Press the mixture in a way that it becomes a dough without adding water. Put the dough on a board that has been sprinkled with flour and knead it into a circle. Roll out the kneaded dough and place it into the flan dish or bowl as the case may be. Cut out the edges. Fry the diced onion mildly till the margarine turns soft. Now, put garlic and mushrooms in to cook for 3 minutes more. Remove the mixture from the oven and put tofu in it. Stir it and season with pepper and salt.

Place the mixture using a spoon into a flan case. Level its top and sprinkle ground almonds on it. Bake for 40 minutes but ensure that the pastry becomes crisp, puffed up and golden brown in colour.

You may prepare many calcium recipes during pregnancy. The one given here is great for a main course. In order to have calcium rich recipe in light breakfast, you can try Thai-style tofu with pine nut salad and Bajra Khichdi. Baked Methi Puris, cucumber curd rice, date and banana shake, fig and apricot shake, honey banana shake and kalakand are some other main course recipes that you can include in your pregnancy diet.
Read more articles on Pregnancy Diet.